'RHOSLC': Lisa Barlow Reveals How Cameron Williams Died During Reunion
During part 2 of The Real Housewives of Salt Lake City Season 2 reunion, the group discussed the controversies surrounding Mary Cosby and her church as her ex-congregation member appeared on the show. Lisa Barlow became emotional when talking about her five-year friendship with Cameron Williams and revealed how he died.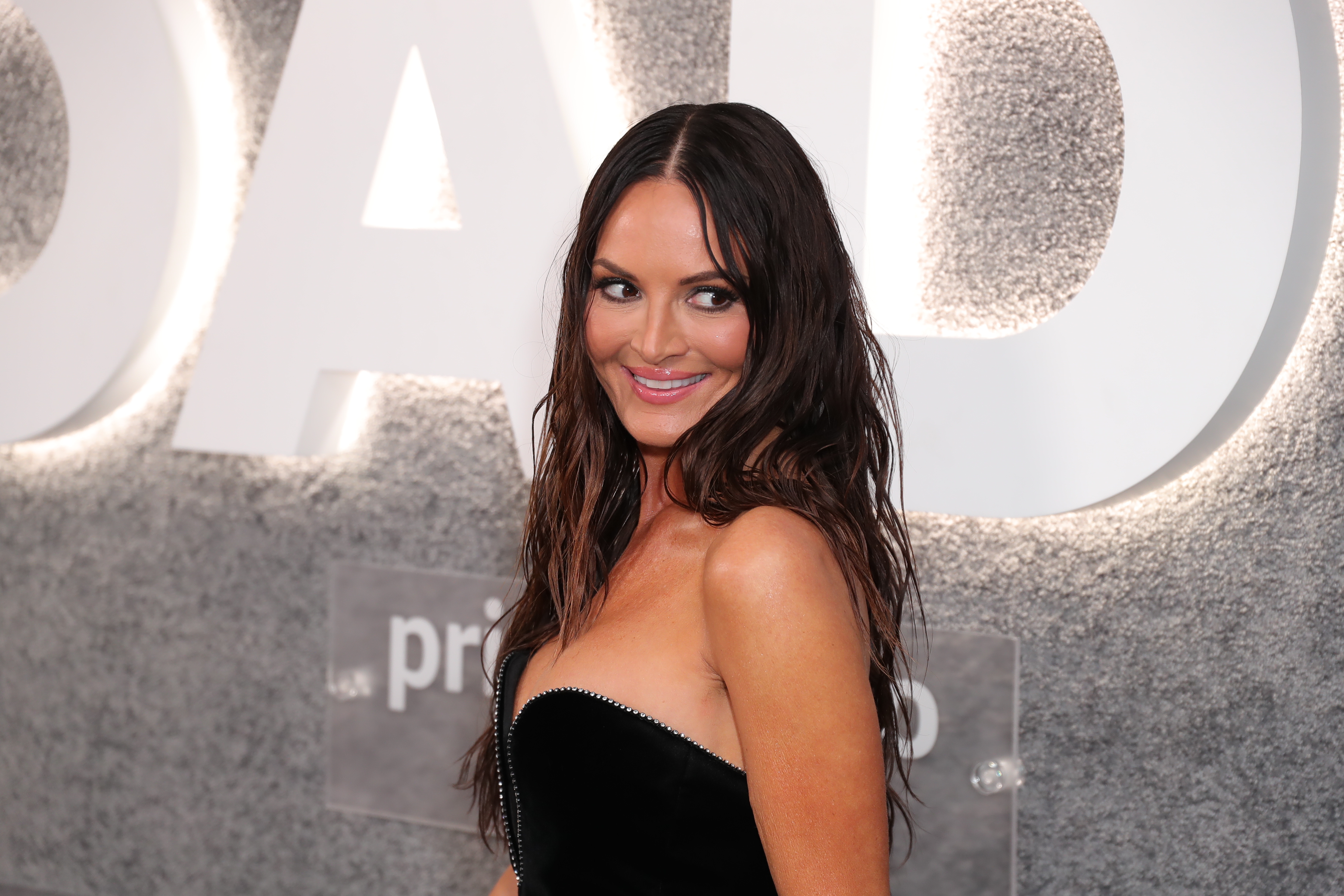 Lisa Barlow revealed how Cameron Williams died during 'RHOSLC' reunion
When The Real Housewives of Salt Lake City cast gathered to discuss the season at the reunion, much of the conversation revolved around the allegations surrounding Mary Cosby's church.
Although Cosby didn't appear to tell her side, host Andy Cohen still asked the other ladies about it.
RELATED: 'RHOSLC': Meredith Marks Hints at Quitting the Show Following Mary Cosby's Reported Exit
Newcomer Jennie Nguyen asked why the group talked about Cosby's church so much during part 2, and Heather Gay explained she believed Lisa Barlow inviting ex-congregation member Cameron Williams to her sons' Fresh Wolf event played a crucial role.
However, Barlow defended her actions, insisting the others already had their suspicions about Cosby and her church. Cohen then acknowledged Williams' death and asked Barlow about their friendship. She became emotional when she answered, calling her late friend "amazing" and noting she missed him. Barlow then revealed his cause of death, explaining Williams died of a brain tumor at the age of 33.
She admitted she didn't remember how much money Williams reportedly gave Cosby
The Housewives also asked about Williams' involvement with Utah Foster Board, noting he wasn't a member as Barlow claimed.
They, namely Gay, thought the Vida tequila owner only invited Williams in hopes that he would discuss his experiences with Cosby and her church to Marks. However, Barlow insisted the Board began the process of onboarding Williams as a member before his death.
She later posted a message reportedly from the Utah Foster Board that supported her claims. Additionally, Marks asked Barlow if Williams put up his house for $300,000 to give Cosby, as she previously told the group.
The New York native admitted she could've gotten the exact amount he allegedly gave her incorrect but claimed it was a lot of money. However, Marks called out her friend, noting Barlow told her off-camera that Williams actually gave Cosby "10%" of what she initially claimed.
Whitney Rose and Heather Gay speculate Cosby and Williams had an affair
Also, during part 2 of the reunion, Cohen read a question from a fan who wondered why Barlow got upset with Rose for directly contacting Williams.
The entrepreneur didn't answer the question but read text messages the Utah native reportedly sent her, in which he admitted to talking to Rose but denied telling her anything.
However, the Iris & Beau owner brought out her own messages, reportedly with Williams, in which he claimed he wanted to go public regarding his experiences with Cosby. She also claimed she knew they "had a relationship" but didn't specify if it crossed the line.
Gay stated it did, insisting that Cosby and Williams had an affair "at one point," to which Barlow pointed out that she knew Williams was engaged. However, Rose claimed the relationship happened while Williams was young and apparently told her he felt "taken advantage of" by Cosby. The conversation ended with the group wishing Williams had the chance to tell his side of the story. The Real Housewives of Salt Lake City airs on Bravo.
RELATED: 'RHOSLC' Star Heather Gay on Why She Thinks Mary Cosby Distanced Herself From Whitney Rose