'RHOSLC': Why Lisa Barlow Thinks Fired Jennie Nguyen 'Deserves A Second Chance'
RHOSLC star Lisa Barlow introduced Jennie Nguyen to the group, bringing her on as the newest Housewife. However, her residence didn't last long as Bravo fired her after one season due to offensive posts she shared on her Facebook page. Although Barlow initially denounced her friend's actions, she recently expressed her beliefs that Bravo should give her a "second chance."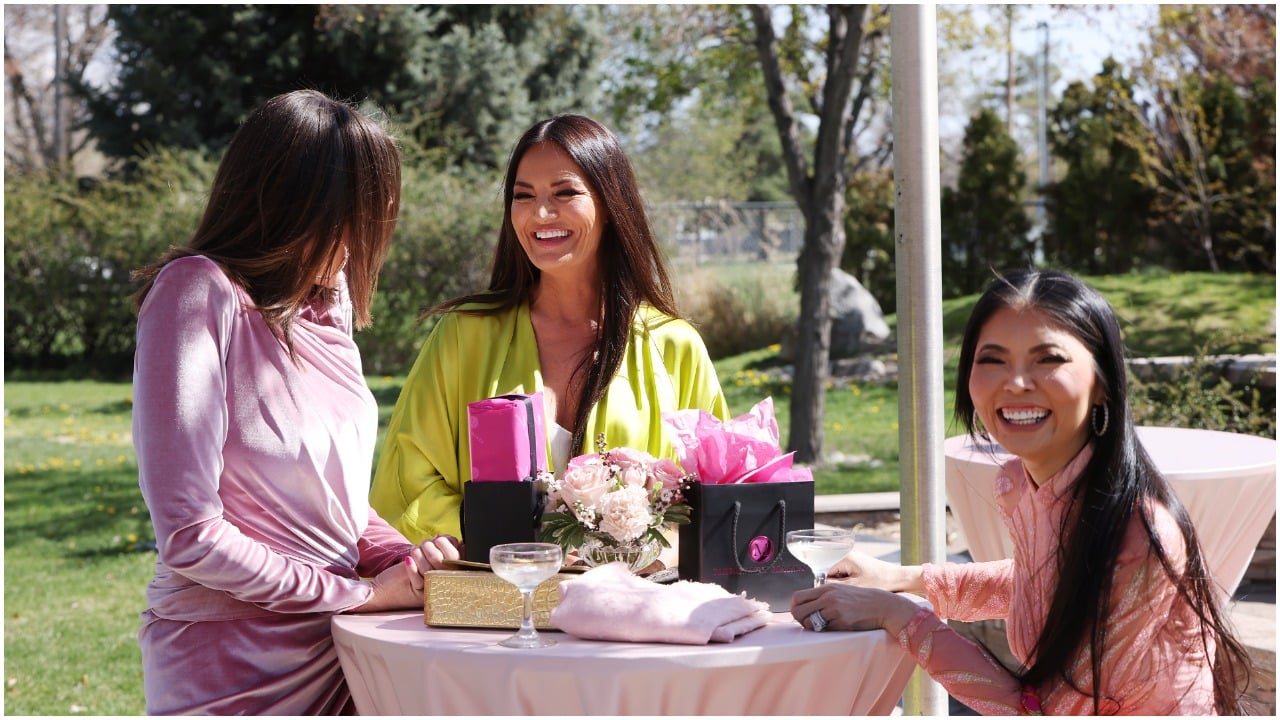 Lisa Barlow thinks Jennie Nguyen' deserves a second chance'
In mid-January 2022, someone took screenshots of new The Real Housewives of Salt Lake City cast member Jennie Nguyen's Facebook account and posted it on Reddit.
Due to the posts' insensitive nature, many criticized the Black Lives Matter movement, numerous fans called for her firing, and Bravo quickly cut ties with her. Cast member Lisa Barlow introduced Nguyen to the other ladies, but she promptly unfollowed her friend after the news broke.
RELATED: 'RHOSLC': Lisa Barlow 'Surprised' By Jennie Nguyen's Racist Facebook Posts
Additionally, Barlow spoke out against the Utah native several times. However, a couple of months later, she changed her tune, telling TMZ she thought Nguyen "deserves a second chance."
She explained most are trying to "be a little better every single day" and believes at times, people "have to make mistakes to learn." Referring to the firing as a "tough decision," Barlow claimed, "it was really hard for everybody involved." She also noted the two have only texted once since her exit.
Barlow previously unfollowed Nguyen and spoke out against her
When the Housewives were able to break their silence regarding the controversial posts, Barlow unfollowed her friend and quickly spoke out in an Instagram post.
She claimed she felt "true hurt and disappointment" with Nguyen's content and noted she doesn't "condone" or "align" with her friend's posts.
The Housewife called them "harmful and hurtful" and pointed out that actions have the "most impact." Barlow then appeared on Watch What Happens Live with Andy Cohen, where she condemned Nguyen's content again, calling herself "anti-racist."
The tequila brand owner also admitted the posts "totally surprised" her, claiming she had not noticed the type of posts the former Housewife made.
Bravo fired Nguyen for insensitive social media posts
The posts, many as recent as 2020, were controversial as they criticized the Black Lives Matter movement and expressed anti-vaccination sentiments. After they went public, she quickly offered an apology and explanation, claiming she thought she was "speaking out against violence" with her content.
The stay-at-home mom also said she has since learned why her words offended viewers and promised to continue educating herself. She closed with, "I regret those posts and am sincerely sorry for the pain they caused," before turning off her Instagram comments.
Following the firing, she broadcasted live on Instagram with someone named Michael, a Black man, where she said she wanted to take "accountability" for the content.
However, Nguyen claimed she hired a social media, implying someone else might have made the posts, and named her experience growing up as the only Vietnamese person in Long Beach, California, as evidence for why she's not racist. Both statements didn't go over well with the general audience as they don't believe she's genuinely remorseful. The Real Housewives of Salt Lake City airs on Bravo.
RELATED: 'RHOSLC': Jennie Nguyen Addresses Posts After Firing; Fans Aren't Buying Her Story