'RHOSLC': Mary Cosby Pulled a Ramona Singer at the Season 1 Reunion
Mary Cosby and the rest of the ladies of Real Housewives of Salt Lake City are getting close to the end of their freshman season on Bravo. And late last month, they came together to film their very first reunion special. During the taping, host Andy Cohen took to his Instagram Stories to let fans know that this reunion won't be like any other Housewives reunion they've ever seen.
After it was over, star Mary confessed that the only way she was able to make it through the drama was to pull a Ramona Singer.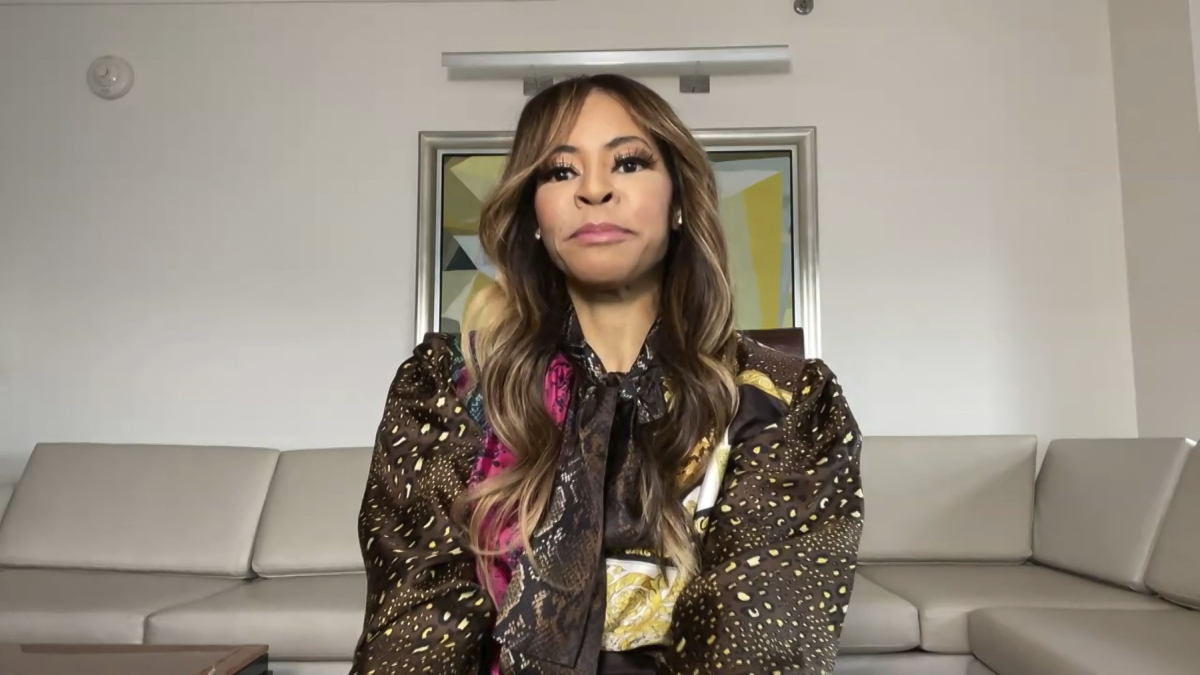 Andy Cohen says the 'RHOSLC' season 1 reunion was 'unbelievable'
Over the past 15 years, Cohen has hosted dozens of reunions in the Housewives franchise. The St. Louis native thought he had seen it all. But the ladies of RHOSLC proved him wrong. During a break in the season 1 reunion taping, Cohen took to his Instagram Stories to spill some major tea.
"It is nine at night. We are still shooting the Salt Lake City reunion. Unprecedented for a Season 1, 13-episode run," Cohen explained. "We're still going at nine o'clock. Lisa's [Barlow] in the bathroom. So, I mean, this is like unbelievable. It's good. There's a lot happening in this winter wonderland, I will tell you that."
Cohen also posted a photo on his Instagram page that featured him on the reunion set. The host wore a pale blue suit and a light pink tie while showing off cards with all of his reunion questions for the cast.
Cohen and the RHOSLC cast filmed this reunion episode in person with numerous COVID protocols in place after filming all Housewives reunions virtually in 2020.
Mary Cosby pulled a Ramona Singer at the reunion taping
After the RHOSLC cast taped the season 1 reunion, star Mary visited The Daily Dish podcast to talk about what went down. When the podcast host asked Mary to rate how painful the reunion was "on a scale of one to ten on the torture meter," she said it wasn't painful at all.
Mary explained that when things got heated, she would close her eyes to relax and disengage. However, since she didn't sleep for three days prior to the taping, she ended up dozing off.
"The only pain that I got resulted in, I fell asleep, and the camera caught me," Mary admitted. "I just closed my eyes to relax and separate myself…and Andy called my name and I said 'no way I was [a]sleep!' Andy said, 'Mary what do you think?' And I [was] just deer in headlights. I woke up. And I was on it, though. So I couldn't have fell off that too long. But I did fall asleep."
Mary's unexpected nap is similar to what happened with Ramona Singer during the season 7 reunion of Real Housewives of New York. Cohen caught her with her eyes closed, making her the first Housewife to officially fall asleep during a reunion special.
Mary Cosby star explains how she became so wealthy
Mary said that the reunion was "a lot" and she felt like she was back in college. She explained that she "literally" had to raise her hand when she wanted to talk. But despite the drama, Mary is doing just fine in her first season as a reality star.
The Pentacostal First Lady continues to lead her glamorous life, and she even discussed her finances in a recent interview with Entertainment Tonight. Mary says that she doesn't have "money coming out of the walls." But, her grandmother "blessed" her with some serious inherited wealth.
"When my grandmother left, she left me her empire: homes, churches, daycares, a mortgage company, restaurants," Mary explained.
However, she doesn't make money from her church. Mary says she believes in what she does and she loves her congregation. She says money can't fulfill her. But, it does allow her to be extremely generous. Like when Mary gifted her RHOSLC co-stars with Louis Vuitton headphones at her Met-Gala themed luncheon earlier in season 1.
The season 1 finale of the Real Housewives of Salt Lake City airs Wednesday, February 3, on Bravo.