'RHOSLC': Meredith Marks Provides Receipts Showing Jen Shah 'Liking' Mean Tweets About Her Son
RHOSLC stars Meredith Marks and Jen Shah argued over what happened during a sleepover when the jewelry designer claims her co-star bothered her children by doing high kicks without any underwear. Following the episode, both ladies posted their receipts regarding that night to let the audience decide who's right for themselves.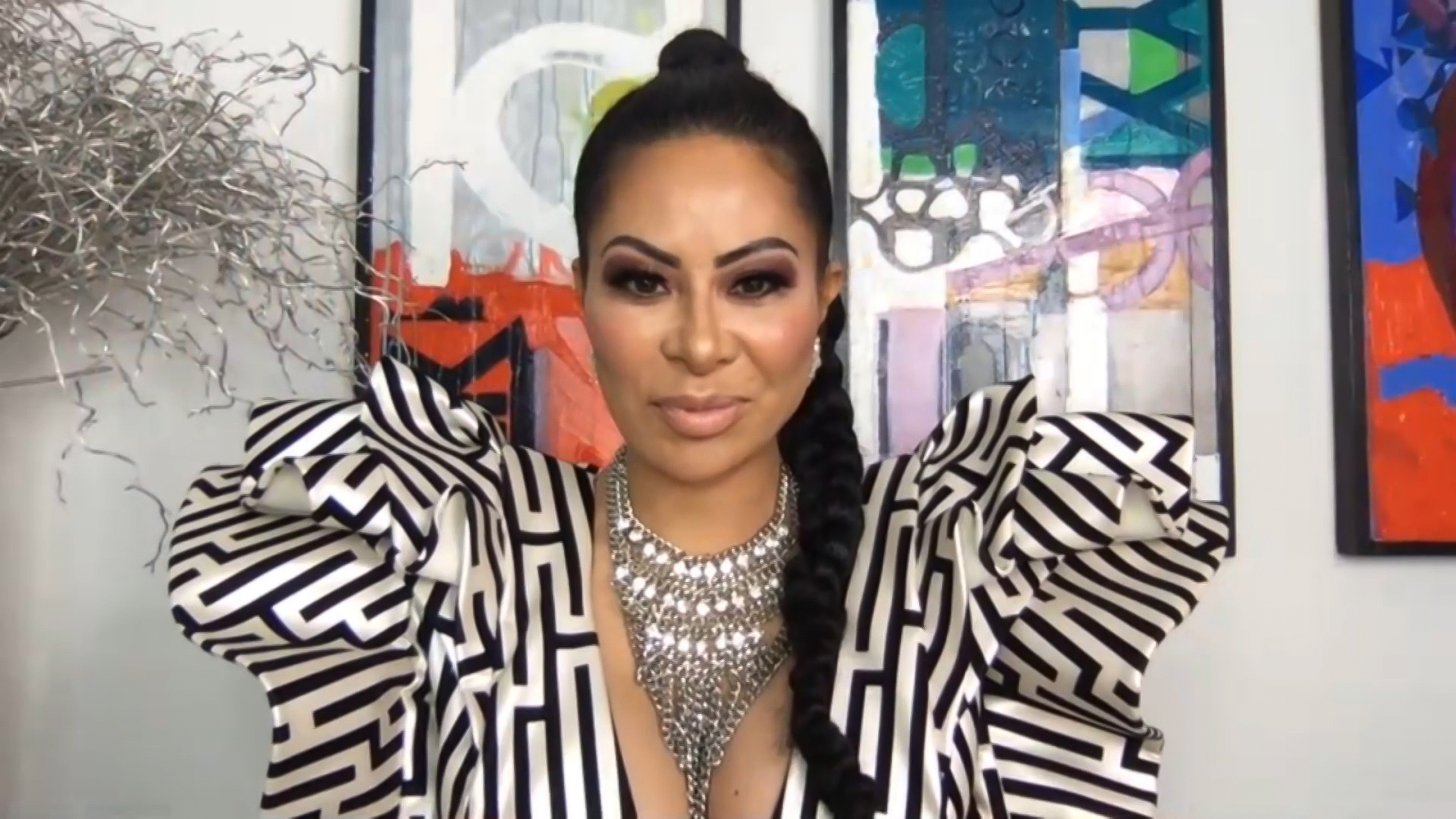 Jen Shah made Meredith Marks' son uncomfortable during 'RHOSLC'
During the third episode of The Real Housewives of Salt Lake City, Jen Shah went over to Meredith Marks' house as they share similar situations with having older kids and husbands who work out of town.
However, Marks' children were home because they're out of school. When asked about an upcoming '20s-themed party, Shah explained she planned on dressing up like a flapper and wanted to have a sleepover with Marks where they would do "high kicks."
She then demonstrated the kicks while lying on the couch, making her kids "uncomfortable."
Mark's son, Brooks, brought it up to her and encouraged her to cancel an upcoming sleepover so they could hang out. However, many fans interpreted his message as telling his mom to cut ties with Shah.  
Marks and Shah argued about that night during the reunion
Host Andy Cohen asked Marks her feelings regarding Shah's comments about Brooks' tracksuit line, and the jewelry designer explained her problem with Shah revolved around social media comments.
Marks claimed her co-star repeatedly bashed her son online, but Shah denied posting anything negative about Brooks. Additionally, the ladies discussed her son implying that he didn't want Marks to continue a friendship with the marketing company CEO.
The jewelry designer noted her son never wanted them to cut ties but claimed her children did see Shah's private parts when she lifted her legs doing the high kicks. However, Shah insists she never knew the kids saw anything.
She also said Brooks became angry with Marks for smoking, not at her for the kicks, although the jewelry designer denied it. Additionally, Marks claimed she gave Shah a tracksuit from Brooks' collection because she passed out, whereas the marketing company CEO says Marks asked her to stay the night.
Mark provided receipts proving Shah 'liked' mean tweets about Brooks
Following the first part of the reunion, the jewelry designer tweeted numerous notes and pictures regarding the disagreement with Shah. She made a collage of several Twitter "likes" from the marketing company CEO, proving she seemingly agreed with the tweets.
One user told Marks' son to get out of "grown folks' business," another called him a "dramatic brat," and a couple of posts that Shah "liked" encouraged her to "eat Brooks alive."
In another tweet, Marks claimed Shah "barely" knows her kids as she only hung out with her son three times and met her daughter for the first time during the night in question.
The jewelry designer also reiterated her point from the reunion that she gave Shah a tracksuit because the marketing company CEO passed out at her house.
A viewer noted that the housewife didn't write those tweets, so Marks should "get better receipts," and Shah quote-tweeted it, agreeing. She then posted receipts of her own regarding the tracksuit in question. The housewife uploaded a screenshot of her Dec. 2019 Instagram post sporting Brooks' line.
Shah also posted a Jan. 9 conversation reportedly with Marks where she says she's going to wear her tracksuit, claiming there were two different sleepovers. The Real Housewives of Salt Lake City airs Wednesdays at 10/9 Central on Bravo.