'RHOSLC': Meredith Marks Says Her Lawyer Has Jen Shah-Gifted Snowflake Necklace
'RHOSLC' star Meredith Marks says her lawyer has custody the snowflake necklace Jen Shah gifted her and the group.
Real Housewives of Salt Lake City star Meredith Marks accepted a snowflake necklace as a gift from Jen Shah despite claiming she didn't feel comfortable attending a dinner if her co-star paid for it. Marks recently addressed it, insisting her lawyer currently has possession of the present.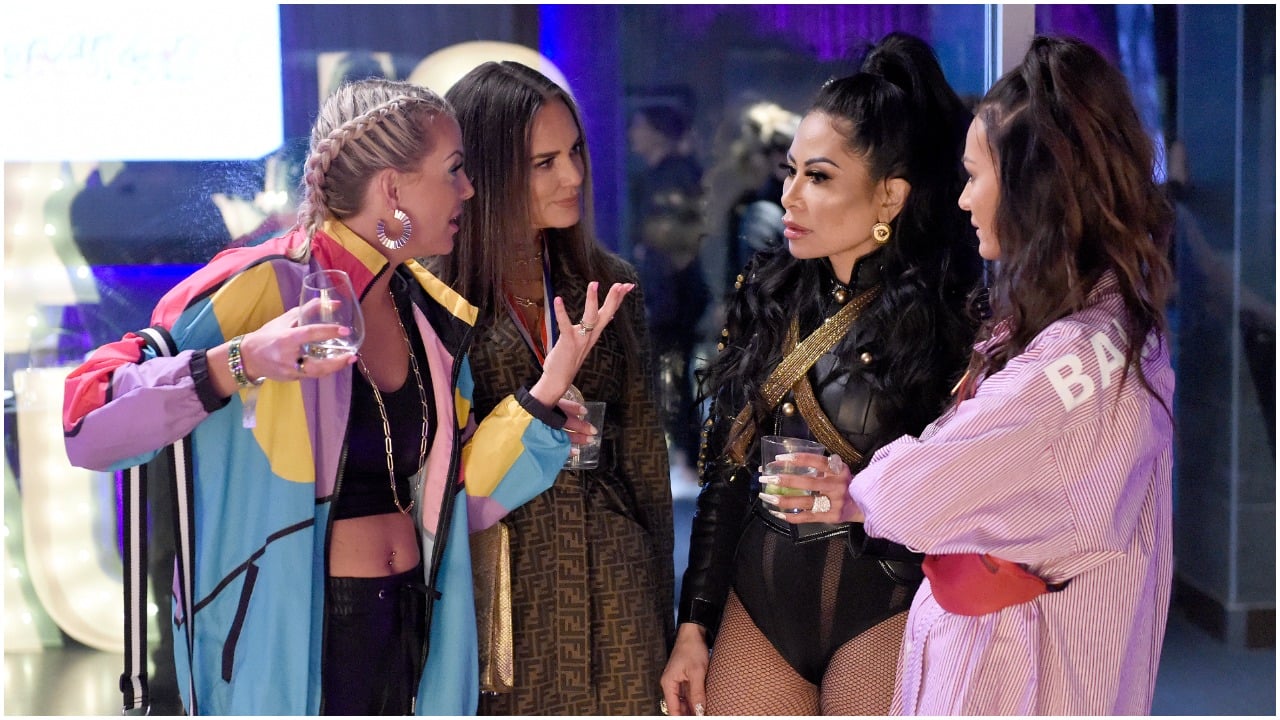 'RHOSLC' star Meredith Marks says her lawyer has custody of snowflake necklace from Jen Shah
During a Jan. 2022 episode of Watch What Happens Live with Andy Cohen, Meredith Marks answered a fan question that wondered why she accepted a gift from Jen Shah when she expressed concern over attending a dinner potentially paid for by her co-star.
The jewelry designer called the situation "a big deal" for her and claimed the gift "surprised" her. "Extremely concerned" with what to do, Marks claimed she called a lawyer immediately after returning home from the trip and handed it over to him.
According to the Chicago native, if Shah is convicted of her pending charges, her lawyer will give the necklace to the government for restitution.
However, if her co-star is innocent, Marks noted she would re-assess their friendship then and if it's moved into a place where she feels comfortable accepting the gift.
Marks previously said she didn't want to have anything to do with Shah
After The Real Housewives of Salt Lake City Season 1 concluded, Marks got upset with Shah for liking derogatory tweets about her son, Brooks Marks. She ended up meeting with the fashion designer to apologize.
It seemed all as well until Shah got arrested for conspiring to commit wire fraud and money laundering through telemarketing. Following news of the indictment, Marks noted she couldn't be the friend she felt Shah needed at the moment and asked the others not to invite them both to the same events.
Regardless, they continued to do so, and Marks attended a Mother's Day weekend vacation, paid for by the husbands, alongside Shah. Before her planned Cinco De Mayo-themed dinner, the celebrity jewelry designer privately told Whitney Rose she didn't feel comfortable attending if Shah paid for it.
She went anyway, and Shah presented the ladies with a snowflake necklace as a gift. Picked out several weeks prior when she and her former assistant, now co-defendant Stuart Smith, went shopping for the perfect gift for the group, and they decided on it as every snowflake is unique. Many fans noticed Marks accepted the jewelry despite her earlier trepidations about attending the dinner.
A couple of 'RHOSLC' castmates wondered if Marks had something to do with Shah's arrest
When Shah initially got arrested, Mary Cosby and Marks weren't in the van as they decided to meet the ladies in Zion.
After Lisa Barlow told the ladies about a conversation she had with Cosby in which the pastor claimed one goes to jail if they "mess" with her church, Rose and Heather Gay wondered if the two had anything to do with Shah's indictment.
The line of questioning went from who tipped the FBI off regarding their location to Marks possibly lying about attending her father's memorial to help the police nab Shah. The Chicago native took offense to the speculations, leading to her unleashing on the ladies early in the morning.
Additionally, all the confusion has taken a toll on Marks and Barlow's long-standing friendship, especially as it resulted in a memorable hot mic rant that could affect their relationship for good. Part 1 of the RHOSLC Season 2 finale airs on Feb. 27.