'RHOSLC': Meredith Marks Reveals This Is Not the First Split For Her and Seth — Has She Already Started Dating?
Just two episodes into the inaugural season of Real Housewives of Salt Lake City, star Meredith Marks shocked fans when she revealed that she and her husband Seth were separated.  The couple has been together for more than 25 years and share three children.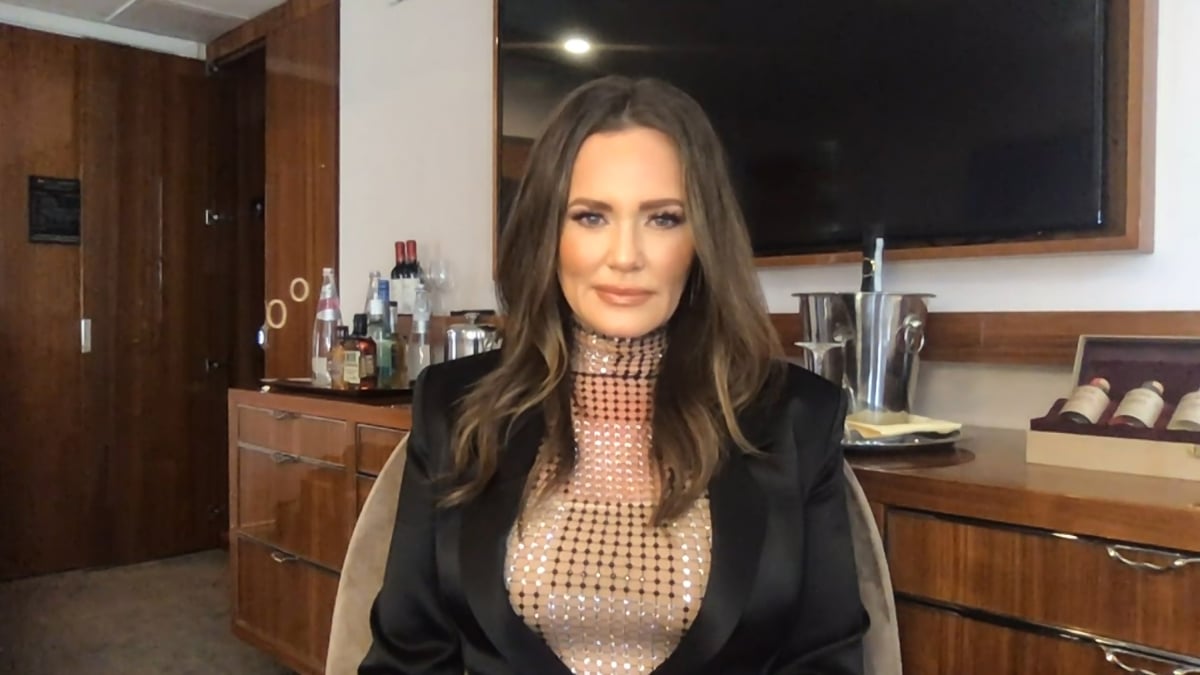 By the end of the season, Meredith says viewers will know if they are divorcing or getting back together. However, some fans think they already know the answer because of one move that Meredith made during a joint confessional.
Meredith Marks says she and her husband have a history of separations and reconciliations
The jewelry designer recently told Entertainment Tonight that she and Seth have "a long history of separations and reconciliations over the years." However, it was something they were never public about and their children never knew because they always lived in the same home.
When they became empty nesters, Meredith explained that it put her and Seth in a place where they were forced to evaluate what path they were going to go down.
"People question, is reality TV real? And there is nothing more real than what I went through on the show," Meredith confessed. "I'm getting a little teary saying it even. It's real and it's intense and you'll see it all play out. Yeah, it was daunting and … I had really not told any of my friends, and my children just found out when they left the house, which was probably six months or so before we started filming."
Meredith says that her and Seth's 2019 separation was by far their most serious because it was the first time they lived apart in separate homes. She says that now that the kids are gone, this is the time that they can figure out what direction they want to go.
The 'RHOSLC' star reveals the hardest part of her separation
Meredith explained that she and Seth have ground rules when they're separated. She advises any couple who is looking to evaluate the state of their marriage to set the rules straight if anyone has questions. Meredith says that things are a lot easier that way.
When things are "murky and unclear" — one person is thinking one thing, and the other person is thinking another — Meredith warns that it's a recipe for disaster and things will escalate.
She says the hardest part of her separation and figuring out the future of her relationship with Seth was telling her kids about her marriage troubles for the first time. They share three grown children – Reid, Chloe, and Brooks. And she admits that she should have told them a lot sooner.
Looking back can be very emotional because she wonders what she could have done differently. Meredith says that you start to question every choice you make because those decisions don't just impact her.
"They impact my entire family … and that's the process I've been going through, reevaluating my decisions, all my choices, and questioning them."
Some 'RHOSLC' fans think Meredith Marks has already started dating
After it was revealed that Meredith and Seth were separated, she explained in her confessional that they met when they were just 23. After falling head over heels for Seth, Meredith was married by 24 and a mom by 25. Things fizzled out more than two decades later, and Meredith gave a lot of reasons as to why they are going their separate ways.
The mom-of-three says that she and Seth have a lot of communication issues. Over the years, moving around the country, their respective careers, and raising their family has taken its toll. Meredith is sure the separation was the right thing to do, but Seth doesn't seem convinced.
During a joint interview, Seth said he is single but loves being married. He told Meredith that he hoped she was single and not seeing anyone during their separation. But when Seth told her this, she stayed silent and didn't react.
As Meaww notes, that one move led many fans to believe that Meredith is already dating someone new.
"Meredith is clearly seeing someone else. #RHOSLC," one skeptic wrote. Another added, "So Meredith says nothing with a blank stare when her husband said he wasn't seeing anyone but when saying he hoped she wasn't? hmmm #RHOSLC."
New episodes of Real Housewives of Salt Lake City air Wednesday nights on Bravo.