'RHOSLC': Meredith Marks Shares Statement Regarding Jennie Nguyen and Her Offensive Social Media Posts
Meredith Marks is the latest 'RHOSLC' star to denounce the hateful social media posts shared by her co-star Jennie Nguyen.
Meredith Marks is the latest star of The Real Housewives of Salt Lake City to denounce Jennie Nguyen's social media posts that were racially sensitive. The entrepreneur released a statement on Instagram calling out the offensive posts.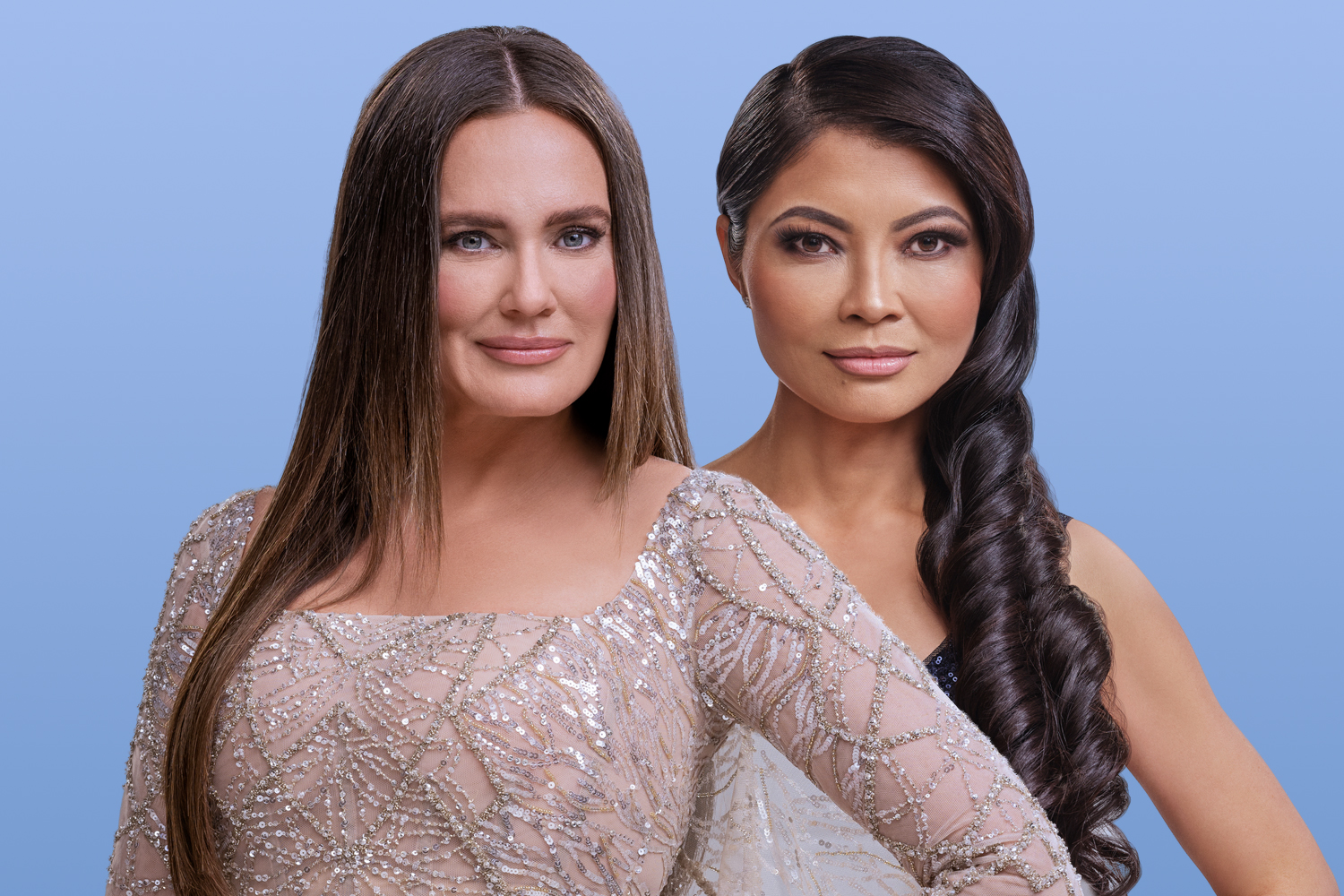 What did Meredith Marks say about Jennie Nguyen?
Marks had already hinted on Twitter what she thought about Nguyen's social media posts that were deemed, racists. The entrepreneur called them "vile" and said that she was not able to address the issue at the time. It was on Friday, Jan. 21 that Marks released a longer statement denouncing the offensive messages that went viral on social media.
"Please use your voice to speak out against what is wrong and amplify those that are not being heard," the statement read. "There is no room in this world for hatred. We are all human beings and deserve the same treatment of respect and dignity."
Marks continued, "Negative commentary rooted in prejudice regarding one's race, ethnicity, religion, sexuality, or gender is vile and should never be tolerated. Educate if it comes from a lack of knowledge and condemn if it comes from a place of hatred. I pray to see this world without prejudice."
Co-star Jen Shah replied to the post and said, "Thank you Meredith! As you quoted, 'there comes a time when silence is betrayal.'"
How did Jennie Nguyen apologize?
Although Bravo has not issued a statement about the heinous Facebook posts on Nguyen's profile, the latter did share an apology on social media. The apology came after heavy backlash from fans calling the cable network to fire Nguyen.
"I want to acknowledge and apologize for my deleted Facebook posts from 2020 that resurfaced today," she posted on Instagram. "At the time, I thought I was speaking out against violence, but I have since learned how offensive and hurtful my words were."
Nguyen added, "It's why I deactivated that account more than a year ago and why I continue to try to learn about perspectives different from my own. I regret those posts and am sincerely sorry for the pain they caused."
The posts that Nguyen shared on the social platform included conspiracy theories about George Floyd and also shared memes that were anti-BLM. Although Nguyen said the account was deactivated a year ago, the posts were still live.
Jen Shah goes hard in Jennie Nguyen
Finding out what Nguyen had posted on social media was particularly difficult for Jen Shah. As the latter has a husband and children who are African American, Shah also took to Instagram to slam her RHOSLC co-star for lack of awareness.
"Since my RHOSLC cast member has admitted that she made those horrible comments and posts, I must now stand up, on behalf of my husband and sons who are African American, to say that I am deeply offended by the racially insensitive posts and comments," she said in her Instagram statement.
Lastly, Shah said it was "infuriating to see [Nguyen] like and repost comments that made a mockery of and showed complete apathy toward those killed marching to bring awareness to the deep-seeded social justice issues that plague our country."