'RHOSLC' Season 2 Drama Shifts From Jen Shah to Lisa Barlow in 'Friendship Roulette' Episode
Things are starting to heat up on The Real Housewives of Salt Lake City Season 2. After Jen Shah apologizes to Meredith Marks, the drama shifts to Lisa Barlow and a new face on the RHOSLC. Find out what Lisa said on Twitter about the canceled catering for the Encircle Casino Night featured in "Friendship Roulette."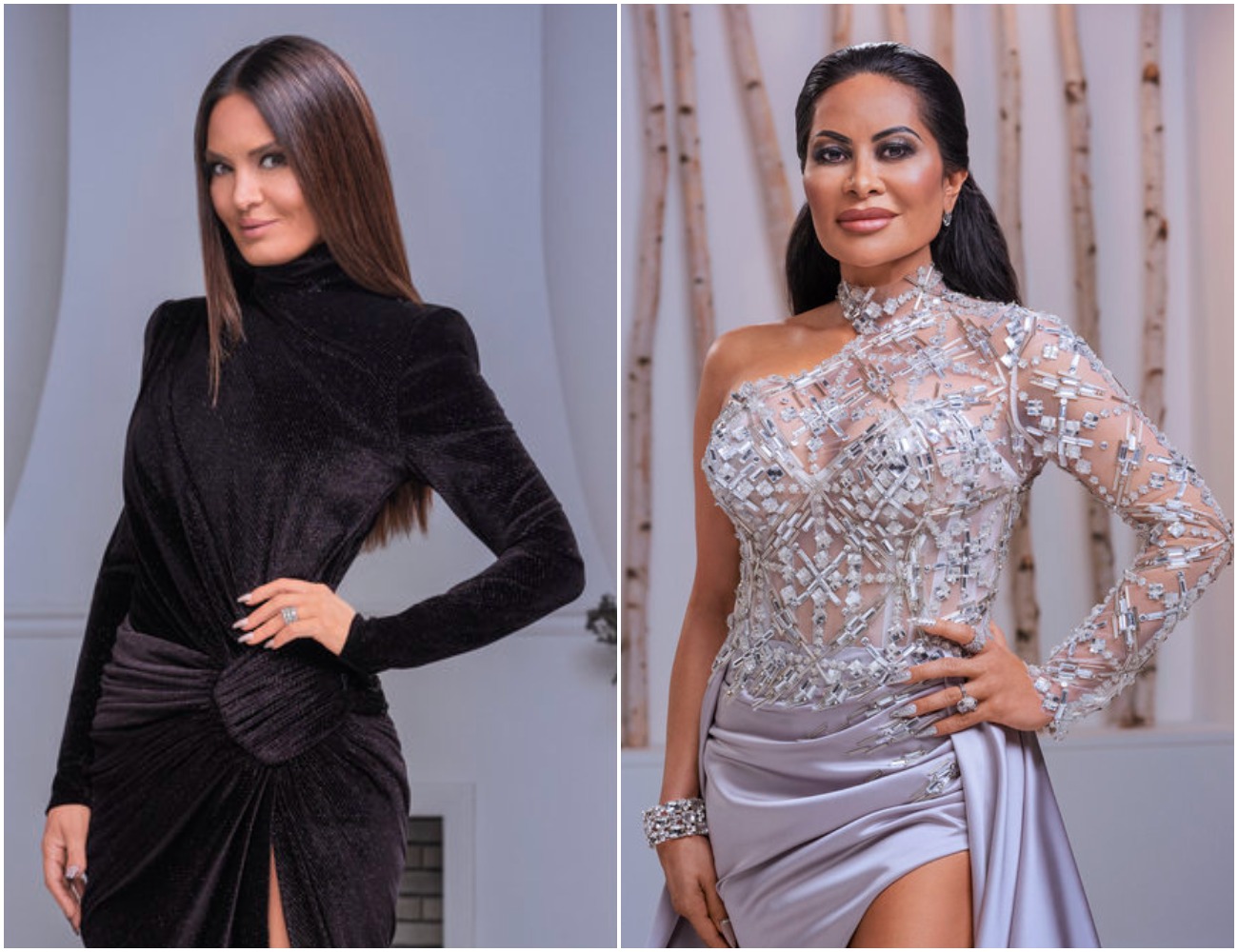 Jen Shah denies 'liking' tweets about Brooks Marks 
The tweets Jen allegedly "liked" regarding Brooks Marks' sexuality are still a hot topic in RHOSLC Season 2. When the housewives go ice fishing, the tension between Meredith and Jen comes to a head. 
Meredith is upset about Jen "going after" her son on social media, but Jen is also hurting. "You want me to apologize for something I haven't done, right?" the JXA Fashion owner tells Lisa in the episode. "I'm trying to defend my f****** vagina." 
Jen says she's done being the person everyone blames, throwing a diamond bracelet into the ice. This doesn't sit well with the Vida Tequila mogul. "I have a high threshold for what I can put up with, but I draw the line when people start throwing diamonds," Lisa tells cameras.  
Eventually, Jen apologizes to Meredith. "I'm sorry — the last thing I would ever want to do is hurt Brooks," she tells her. "I didn't 'like' that [tweet], but I'm responsible and I will handle it with my people." Meredith accepts her apology but doesn't believe Jen's future actions will change because they haven't in the past. 
'RHOSLC' cast attend a casino night for LGBTQ youths 
RHOSLC fans meet Angie Harrington in the "Friendship Roulette" episode. She is a friend of Lisa Barlow's and a distant cousin to Whitney Rose — something that becomes problematic during the Casino Night charity event.
In the episode, Angie plans an event to benefit the LGBTQ non-profit Encircle. The organization offers social connection, psychological skills, positive emotional experiences, and space for authenticity to negate depression, anxiety, and overall negative mental health impacts in the LGBTQ community. 
"Encircle is a cause that is near and dear to my heart," Chris, Angie's husband, shares with the guests at casino night. "To have a place where these incredible souls can go to be safe is of such incredible importance and power." All of the housewives attend the event for an evening of drinking, gambling, and other activities that go against Mormon culture.
Lisa Barlow addresses the casino night catering debacle 
During the episode, Angie assumes Lisa intervened with the catering booked for the event after a conversation with Whitney, who isn't on great terms with Lisa. Despite the caterers backing out due to Lisa's alleged orders, Angie's event still occurs. 
"I cannot wait to see Lisa's face when she walks in and see how amazing this party is because her plan backfired," Whitney tells cameras. Allegedly Lisa's assistant called and had the caterers pull out of the Encircle event. "Somebody called them and threatened them," Angie tells Lisa. 
As the episode aired, Lisa tweeted about the catering. "Amazing caterers Marco and Aubrey were not able to do the event but did arrange for his BROTHER (also caterer) to make the amazing eats for the Casino party," she wrote. 
Eventually, Lisa pulls Jen and Meredith into the conversation when she feels their friendship is in question. Whitney sits in on the conversation, too. 
The episode concludes before Angie and Lisa's disagreement is resolved. Tune in next Sunday to find out if Angie and Lisa make amends on The Real Housewives of Salt Lake City.