'RHOSLC': The Biggest Change in Jen Shah's Life Since Joining Real Housewives
The Real Housewives of Salt Lake City has undoubtedly changed Jen Shah's life. Showbiz Cheat Sheet spoke with Shah over the phone about what's different in her world since becoming a Bravo housewife.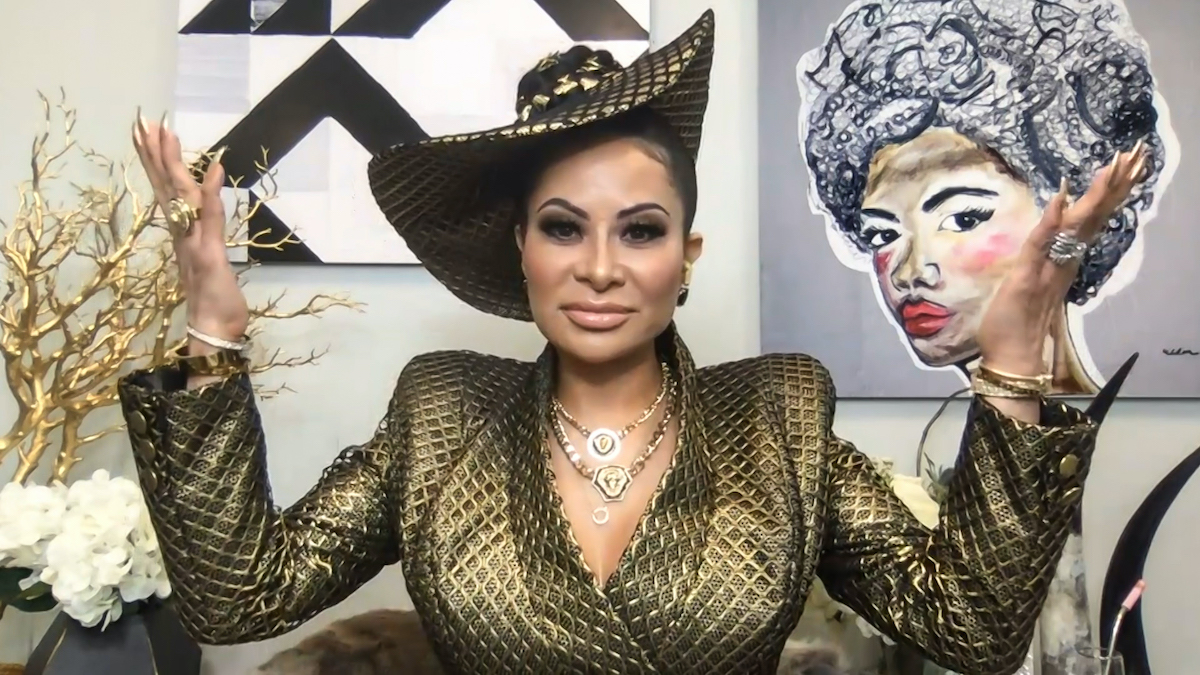 Jen Shah is the 'Queen Bee and MVP' of 'RHOSLC' 
Though all of the women of The Real Housewives of Salt Lake City are reality royalty in their own right, Shah takes her self-proclaimed title to heart. So far in season 1, Shah has been at the epicenter of the drama. From her falling out with Whitney Rose to her feud with Mary Cosby, Shah spent most of the season defending her outbursts — one of which involved a classic Housewives move of throwing a glass. 
Still, many fans love Shah for the energy she brings to the show. And when she's out in public, fans aren't afraid to share the love. 
'RHOSLC' has made going out in public different for Jen Shah
During our conversation, Shah talked about how much her life has changed since the Bravo series started. 
"The biggest change is going out in public and [having] people [come up to me,]" Shah explained. Before the show, Shah wasn't continuously stopped on the street by fans. 
"People cry when they meet [me], which makes [me] cry," she shared, adding how her sons often get confused by crying fans. 
"[They'll say], 'I don't know why [the fans are] crying, Mom, did you hurt them? What's going on? What's happening?'" she laughed. 
Another big change in Shah's life is the number of people reaching out to her on social media. 
"A lot of people are reaching out to me wanting to talk about their mental issues," she shared. "They're glad that I was so vulnerable and open with my journey with [mental health] because it's given them the empowerment to move forward and try to seek out help." 
'The Real Housewives of Salt Lake City' has helped Jen Shah open up in her marriage 
Her mental health isn't the only thing Shah has been able to work on throughout season 1 of The Real Housewives of Salt Lake City. Her relationship and marriage to Sharrieff Shah, football coach at the University of Utah, has also gotten some tough love.
In episode 10 of season 1, the Shah's assess Jen's outbursts as a couple. She shares how difficult a time she has had dealing with the loss of her father and Sharrieff being away so frequently. 
"Watching the recent episode back, I still get teary," Shah shared with Showbiz. "Especially the episode between Coach Shah and I where I'm telling him for the first time that I can't do this anymore. I'm not strong enough. I can't put on this front where I'm hurting." 
Shah said that moment between herself and her husband was "100 percent real." 
"That's the first time I'm telling him that," she added. "You can see how raw it is." Many fans are grateful to Shah for being so vulnerable, but she's just as thankful for the experiences and changes RHOSLC has brought to her life. 
"Reliving that [moment with Coach Shah] and just being able to reflect on it and appreciate — we're thankful that we actually went through it," Shah concluded. "[I'm glad] I was able to finally identify and verbalize what was going on with myself so that we could start healing and getting better together."