'RHOSLC': What Andy Cohen Thinks About Jen Shah's Arrest
As fans of The Real Housewives of Salt Lake City wait to see how recent charges against Jen Shah unfold, others are giving their take. Shah says she is innocent of all charges against her – and Bravo honcho Andy Cohen hopes Shah is telling the truth.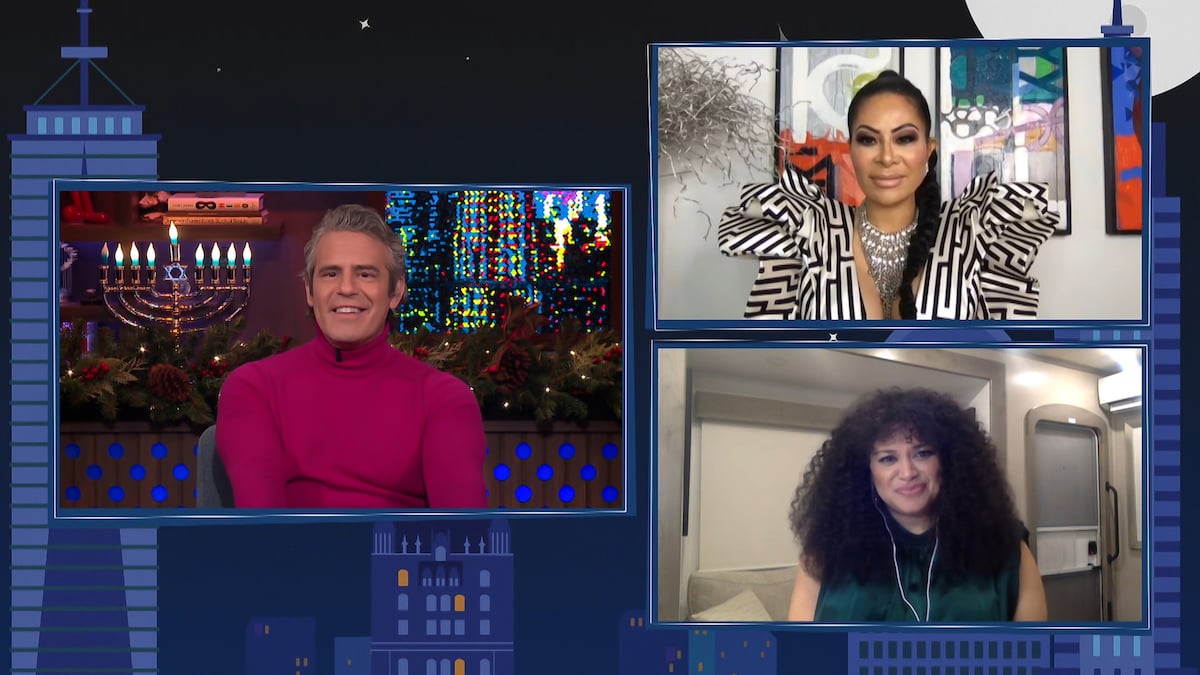 A recap of Jen Shah's arrest
Per CNN, Shah and her assistant Stuart Smith are accused of being part of a telemarketing scheme that stole thousands from hundreds of victims over the age of 55.
Both appeared before a court in Salt Lake City on one count of conspiracy to commit wire fraud – as well as one count of conspiracy to commit money laundering. Prosecutors did not ask for the two to remain in custody.
Related: 'Real Housewives of Salt Lake City': What Is Jen Shah's Net Worth?
A judge ordered Shah and Smith to be released without bond. The terms of the release include prohibiting the pair from engaging in telemarketing while their case is still pending. Neither are allowed to move more than $10,000 out of their personal bank accounts without permission from prosecutors. They must also remain in Utah.
Filming for season 2 of RHOSLC is underway, capturing the arrest ordeal and Shah's co-star's reactions. Shah says she's innocent of all charges in a statement her attorney provided to Page Six.
"Jennifer Shah is a wife, mother, and lifelong resident of the Salt Lake City area," the statement reads. "She maintains her innocence of these charges and is eager to defend herself in a court of law. She puts her faith in the American legal system. Because of the ongoing legal proceedings, we ask that you respect her privacy, and understand she will not provide any further comments."
Bravo stars speak out about Jen Shah's arrest
While fans wait for the next season of the show, other Bravo stars are speaking out. During a recent episode of Bravo's Chat Room, RHOA star Porsha Williams spoke of the potential shame Shah may feel.
"This is a pretty big deal and to have something like this happen during [the] season, everybody's gonna have an opinion, everybody's gonna have all eyes on it," Williams said. "This is gonna be escalated to the next level."
Related: 'Real Housewives of Salt Lake City': Everything We Know About Jen Shah — aka the 'Queen Bee and MVP of SLC'
Gizelle Bryant of RHOP shares similar sentiments, saying, "Can you imagine you're filming and you look at your phone you're read, 'B*** you're about to be arrested?' I mean, that's like horrible on so many levels," Bryant said. She also took jabs at Shah causing social media frenzy with her hairstyle, saying "I did appreciate her box braids. She took us back to Janet Jackson's Poetic Justice, honey."
Andy Cohen is hopeful for a good outcome for Jen Shah
Cohen was recently asked during his radio show about Shah's arrest. While he tried to stay mum on the subject, he did offer up some encouragement.
"I haven't had a microphone in front of me in two weeks [to talk about it], Cohen said, explaining he's been absent from his radio show. "I'm waiting to see how it plays out. I have nothing to add to what we already know other than I certainly hope and pray that none of it is true."
Cohen's guest wasn't so hopeful, noting he believes the chargers against Shah are "obviously true."