'RHOSLC': Whitney Rose Apologizes to Mary Cosby for Calling Her a 'Predator'
'RHOSLC' star Whitney Rose apologized to Mary Cosby for calling her a 'predator' in a tweet.
During The Real Housewives of Salt Lake City Season 2 reunion, host Andy Cohen mentions Whitney Rose's "predator" comment about Mary Cosby hurt the pastor's feelings. After the trailer premiered, Rose apologized to the former Housewife for her choice of words.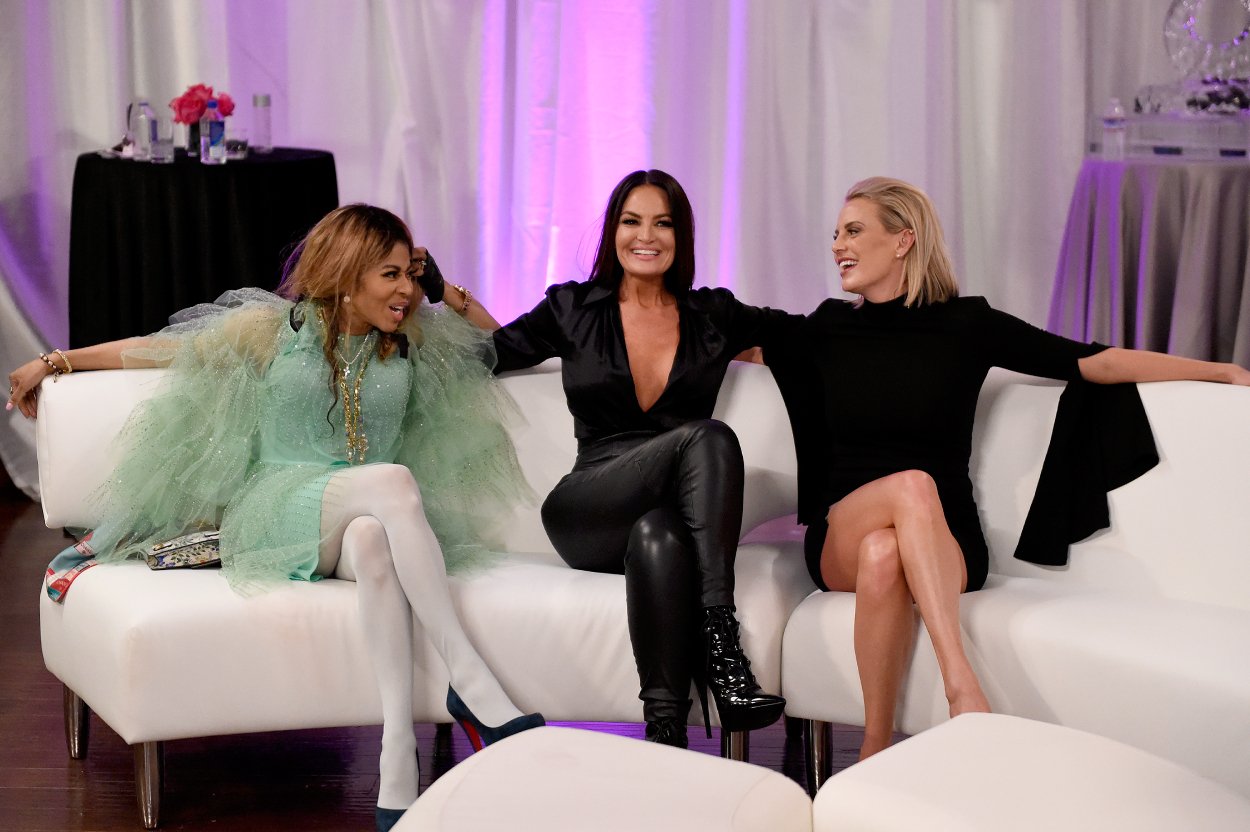 Whitney Rose explains why she called Mary Cosby a 'predator' during 'RHOSLC' Season 2 reunion
In a trailer for the Real Housewives of Salt Lake City Season 2 reunion, one segment shows host Andy Cohen informing the cast that Mary Cosby declined to attend.
He then directed his attention to Whitney Rose, noting the Iris and Beau owner referring to her as a "predator" hurt her feelings.
Rose acknowledged the comment and explained she made the remark after talking to presumably Cosby's ex-congregation member, Cameron Williams.
The 35-year-old claimed he told her they "had a relationship," which Rose found "suspicious." Lisa Barlow then interrupted Rose, claiming "he barely said anything," annoying her co-star before the trailer moved on to another featured moment. 
Rose later apologized to Cosby for calling her a 'predator'
After the teaser dropped, Rose apologized to Cosby in a Feb. 18 tweet. "I realize now that I should not have said that about her," she wrote. The Housewife also added she wanted the chance to work through the issues that led to their relationship breakdown had Cosby attended the reunion.
However, now that the polarizing cast member is no longer a part of the show, Rose might not have the opportunity anymore. "I hope she is at peace with the situation," she closed.
Many fans responded with their opinions, and some felt the youngest Housewife should have apologized, viewing her comment as a microaggression.
However, many believe that if Cosby is stealing money from her congregation or convincing members to mortgage their house for her, as Williams reportedly told Rose, then her actions match the definition of a predator. Others thought the business owner had no reason to apologize and think she's only doing so out of desperation for Cosby's friendship. The former Housewife hasn't publicly acknowledged Rose's apology yet.
Cosby and Rose's friendship deteriorated throughout 'RHOSLC' Season 2
During RHOSLC Season 1, Cosby and Rose were good friends. The youngest Housewife attended her church with her father and felt touched and cared for by her castmate. However, their fallout began in season 2 when Cosby got angry at Rose for not answering a Facetime call.
After she stormed away from the table, Meredith Marks filled her in on a conversation she had with Williams at Barlow's event in which he warned her about Cosby.
The Iris and Beau owner seemingly confirmed some truth to the cult rumors surrounding the pastor's church and later called Williams herself. She claimed he told her he mortgaged his house to give Cosby $300,000. Rose then shared the information with the ladies, and Barlow eventually filled in Cosby.
The former friends haven't seen eye to eye since then. While Rose has attempted to have the conversation many times, Cosby doesn't seem interested in fixing things between them. Part 1 of The Real Housewives of Salt Lake City Season 2 reunion airs Feb. 27 on Bravo.