'RHOSLC': Whitney Rose Denies 'Bulls***' Rumors That Her Company Is Failing
A rumor circulating Twitter called out an RHOSLC Housewife, presumably Whitney Rose, for doing anything to make money due to a failing skincare company and husband losing his job. Rose promptly responded to the "bulls***" rumors, insisting her business is doing well.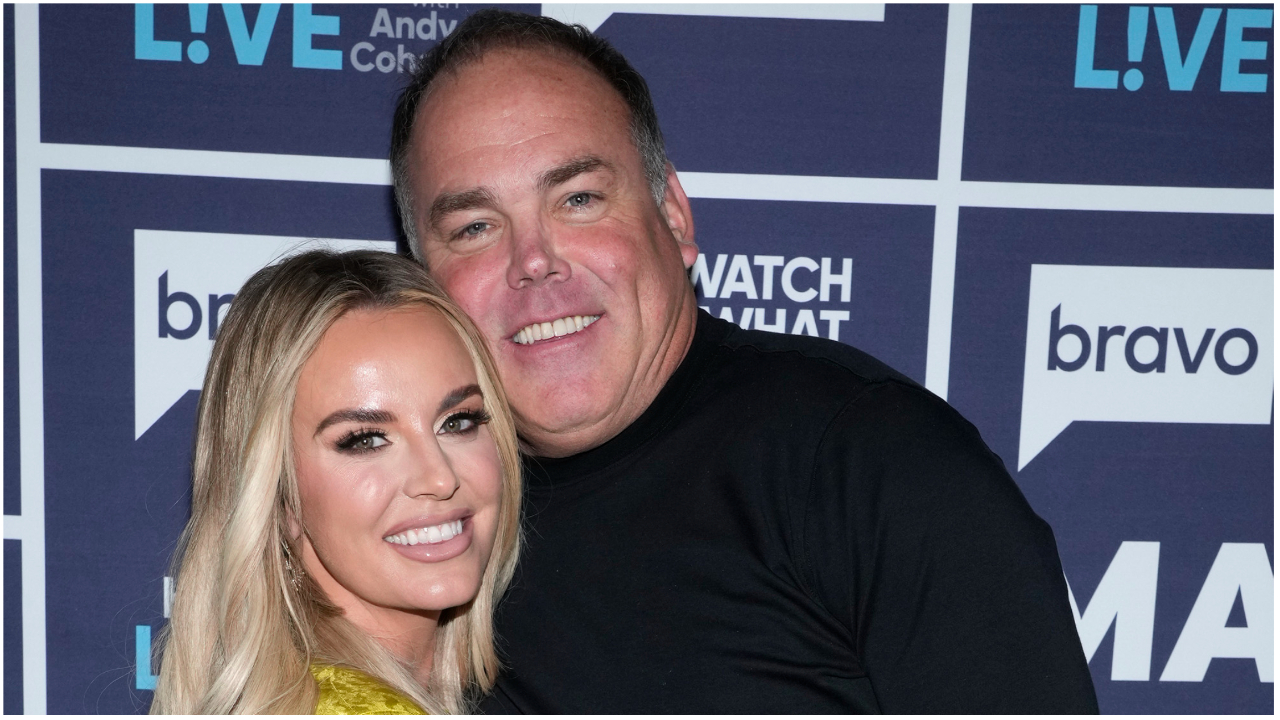 'RHOSLC' star Whitney Rose denies her company is failing
Nearly two months after The Real Housewives of Salt Lake City concluded filming season 3, a blind item sent to an insider account Bravo and Cocktails claimed one of the cast members started running out of money.
The person identified the Housewife as married to someone who recently lost his "corporate job" and has a skincare company that "is not doing well."
RELATED: 'RHOSLC' Star Heather Gay on Why She Thinks Mary Cosby Distanced Herself From Whitney Rose
Therefore, they claimed the Bravolebrity is hosting a $10 meet and greet in her neighborhood to make ends meet. Whitney Rose responded to the rumor only a few hours later, even though she usually doesn't "comment on bulls***."
However, the Housewife claims she "strongly" feels she has to defend herself. Rose insisted her company "is doing great" and clarified her upcoming meet and greet "is for charity" as she intends to donate the ticket sales to Family Support Center. 
Whitney's husband, Justin Rose, was recently fired from his job
Rose's husband Justin emotionally revealed wellness business LifeVantage, a multi-level marketing company specializing in nutritional supplements, fired him as the Chief Sales Officer after seven years in a March 2022 Facebook post.
As detailed in the first season, Whitney and Justin met at the company several years ago. Both married at the time, they had an affair and left their spouses to begin a life together.
As a result, Whitney left the Mormon church before getting excommunicated. The reason for his firing remains unclear, but it's obvious the decision wasn't amicable as Justin admitted he wrote the post "with tears in my eyes" and "will truly miss so much about these past seven years," referring to them as "some of the best" in his life.
Due to the timing of his firing, it's speculated the Salt Lake City-based company let him go because of an RHOSLC episode in which Whitney and Justin shared an intimate scene in their bedroom.
Whitney previously admitted to using money from their savings for her skincare company
During season 2, Rose wanted to rebrand her skincare company Wild Rose Beauty. The vast undertaking, which included changing the name and design and buying her former business partner, required a good amount of money and the Housewife admitted to spending some of their savings on it.
The couple discussed the current status of their finances, and Justin reassured her they were in good standing. It's unclear how well the company is doing after the rebrand.
Because Rose is the only RHOSLC cast member with a skincare line and her husband recently got fired from his job, it's assumed the blind item was about her.
However, the Housewife insists her company isn't failing and is holding a meet-and-greet solely for charity. The first two seasons of The Real Housewives of Salt Lake City are currently streaming on Peacock.
RELATED: 'RHOSLC': Jen Shah Slams Whitney Rose for 'Always Talking' About Other Housewives' Marriages