'RHOSLC': Whitney Rose Gives an Update on Her Dad
Whitney Rose's relationship with her dad, Steve Lesh, was a significant part of her storyline in The Real Housewives of Salt Lake City Season 1. Her dad's journey with sobriety seemed to be going well throughout the season, but Whitney shared things had taken a turn when she filmed the reunion. In RHOSLC Season 2 Episode 8, Whitney gave audiences an update on her father.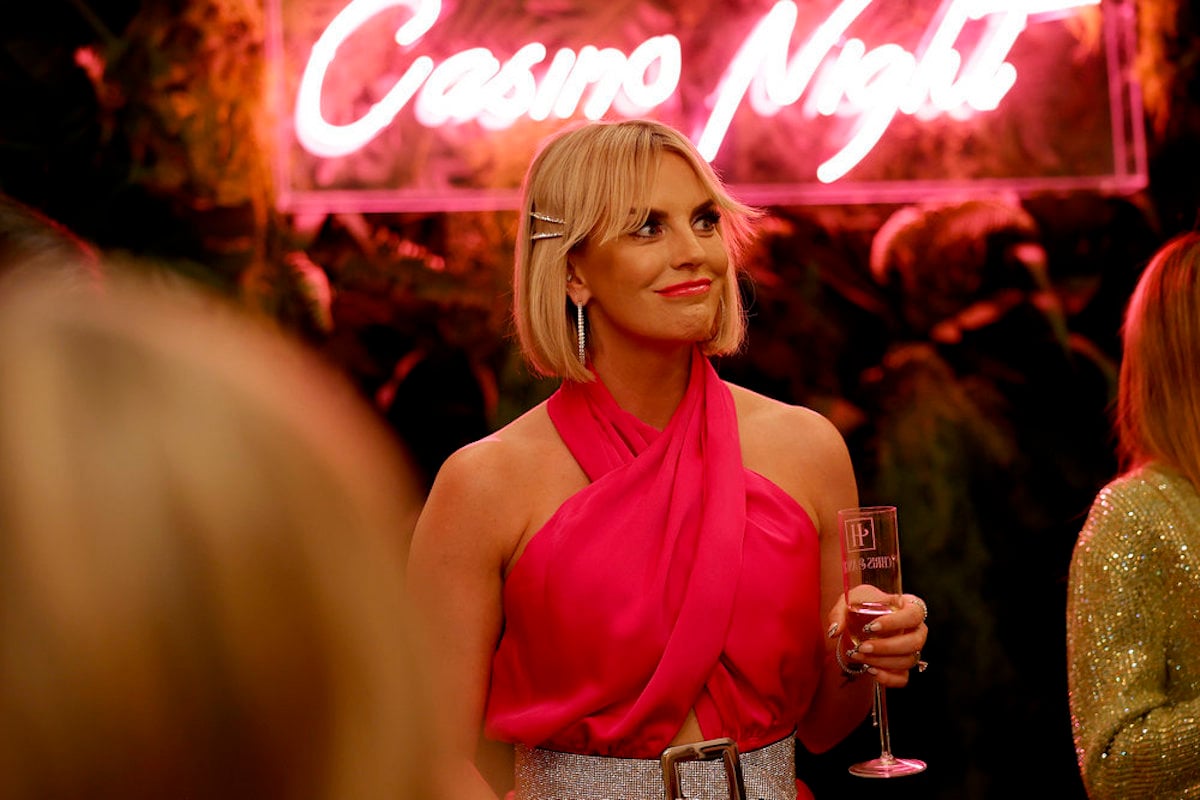 What was Whitney Rose and her dad's relationship like at the 'RHOSLC' Season 1 reunion?
While things may have been coming along nicely for Whitney Rose and her dad during her appearances on RHOSLC Season 1, their relationship eventually had a setback. At the reunion, Whitney told host Andy Cohen, "We actually, after the show, had built back a very beautiful foundation, and we were communicating very well." 
She then added, "He came and saw me for my birthday, and I never saw him again. He's disappeared, he won't respond to me. I saw this going very differently. I saw us watching together and celebrating. There's so many opportunities for him to change his life, especially now with this platform. I still want people to root for him. That's what he needs. He needs love." 
Things don't seem to be much better for Whitney Rose and her dad in 'The Real Housewives of Salt Lake City' Season 2
In episode 8 of The Real Housewives of Salt Lake City, Whitney Rose spends time with her brother Will. The two go rollerblading in a local park. Will confesses that he's on good terms with Steve and that they hang out regularly. However, Whitney doesn't have the same relationship, and it's clear she's upset about it. 
The RHOSCL star tears up as she tells her brother of a recent incident that happened with her father and a delivery driver at her house. Whitney's daughter, Bobbie, called her upset that Steve was screaming at the delivery driver before chasing him off on his motorcycle. She also confessed she hasn't spoken to Steve in at least six months.
Whitney wonders if her father is still sober, but Will doesn't give any sort of confirmation. She then asks her brother, "Is it ok if I just want to be done?" From the sound of it, Whitney is exhausted from worrying about her father's well-being.
What's in store for Whitney Rose in RHOSLC Season 2?
While it's clear most of the RHOSLC Season 2 is going to focus around Jen Shah's legal drama, Whitney gets plenty of screen time. This season she's already butted heads with Lisa Barlow regarding a catering mishap at Whitney's friend Angie's event. Whitney was all about the fun in season 1, but she's definitely standing her ground in season 2.
You can catch all-new episodes of The Real Housewives of Salt Lake City on Bravo on Sunday nights at 9 p.m. If you don't have traditional cable, you can still watch the show live on a couple of different streaming platforms. Those with subscriptions to Hulu Live can catch the show as it airs on Bravo. Plus, those with a regular subscription to Hulu can watch new episodes the day after they air.