'RHOSLC': Whitney Rose Teases 'Major Dynamic Shifts' Happen in Season 3
The Real Housewives of Salt Lake City cast member Whitney Rose teased that "major dynamic shifts" will happen in the upcoming season 3. She didn't give any more details, but it can be assumed that it relates to Lisa Barlow and Meredith Marks' fractured relationship.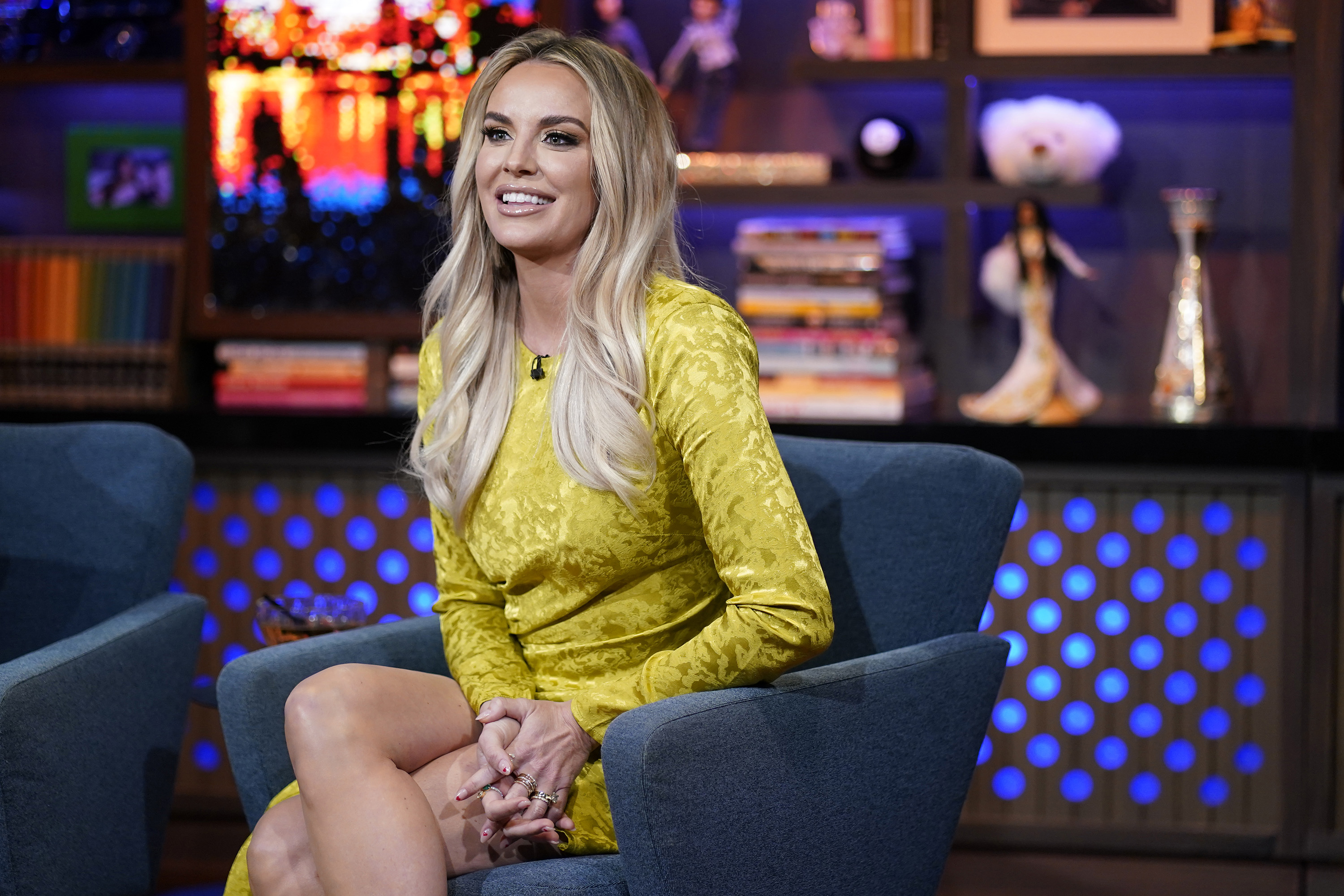 Whitney Rose teases 'major dynamic shifts' in 'The Real Housewives of Salt Lake City' Season 3
After The Real Housewives of Salt Lake City Season 3 wrapped filming, original cast member Whitney Rose posted a prompt to her Instagram story asking her followers for questions.
One person asked what viewers can "expect" to watch in the upcoming season, and Rose teased, "major dynamic shifts." Another follower asked her to characterize RHOSLC Season 3 in three words, and she chose "unexpected, dynamic, and intense."
RELATED: 'RHOSLC' Star Heather Gay on Why She Thinks Mary Cosby Distanced Herself From Whitney Rose
Last season, Rose and Heather Gay were very close, as well as Meredith Marks and Lisa Barlow. However, after believing her best friend didn't support her, Barlow went on an infamous rant about her friend, which was caught on the hot mic.
The ladies talked when they reunited but hadn't seemed to patch up their relationship as the comments still hurt Marks. Coupled with Gay reaching out to support Barlow at the reunion and leaked cast pictures during filming, the "major dynamic shifts" might include Barlow developing a stronger relationship with Gay and Rose.
Angie Katsanevas and another Housewife potentially join 'RHOSLC' Season 3
According to insider account Housewives of SLC, the upcoming season includes new Housewives with the exits of Mary Cosby and Jennie Nguyen.
Bravo hasn't officially named them, but one new rumored cast member is Angie Katsanevas, who owns Salt Lake City-based hair salon, Lunatic Fringe.
Her connection to the cast is unclear, but she's posing with Rose and Barlow in a few pictures taken during filming. Angie Harrington, a friend of the show who Rose introduced to the group, also seems to appear in a few scenes, but it's unclear if she's joined the series.
During RHOSLC Season 3, the cast trips include a ski day, a getaway to Scottsdale, Arizona, and a luau-themed dinner in California. It finished filming in late April with a Gay-hosted event. Despite her pending charges, Jen Shah did attend the cast trips. Her trial won't be featured in season 3 as it's been postponed to July 11, 2022.
Lisa Barlow and Meredith Marks had a falling out during season 2
In RHOSLC Season 2, Barlow and Marks' friendship deteriorated when Barlow befriended Shah, who Marks accused of making rude statements about her son online.
It continued throughout the season when Barlow felt she had Marks' back but thought her friend didn't have hers in the same way. Ultimately, it crumbled when the Vida owner went on her tirade about the jewelry designer.
Beforehand, Rose and Gay were closer friends with Marks until she began defending Cosby, despite rude comments and serious allegations. However, Cosby has since left the series, leaving Marks to fend for her own in season 3.
As Bravo fired Nguyen due to insensitive posts she uploaded to Facebook, allegedly, Katsanevas and another Housewife had joined the cast. While leaked pictures seem to imply the new cast member has joined forces with Barlow, Rose, and Gay, the other newcomer might side with Marks. The Real Housewives of Salt Lake City airs on Bravo.
RELATED: 'RHOSLC': Meredith Marks Addresses 'Lies' in Lisa Barlow's Hot Mic 'Tirade': 'Maybe It's Projecting'