Richard Gere Had to Be Convinced to Play Edward Lewis in 'Pretty Woman'
There are few people who haven't seen Pretty Woman. The 1990 film, which has become a classic, is just one of those films that you can sit down and watch again and again. Its magic isn't necessarily in the plot, though. The magic came from co-stars Richard Gere and Julia Roberts. The pair's chemistry on-screen was palpable. The perfect on-screen pairing almost didn't happen, though. Gere initially passed on the film and needed a fair bit of coaxing to get him to agree to the part.
Richard Gere admitted he didn't care for the script when he first read it
Gere appeared on The Jonathan Ross Show in 2016 and admitted he needed a bit of convincing to agree to star in Pretty Woman. Gere recalled that he just didn't "get the part" when he read the script and didn't think much of it. He said that the role read to him as just a "suit" and that pretty much anyone could have played the part. He also didn't know much of Roberts before playing her love interest in the 1990 film.
RELATED: 'Pretty Woman': 7 Movies and TV Shows That Feature a Nod to This Classic Romantic Comedy
Gere noted that he was asked to at least meet Roberts by Garry Marshall, the director of the movie. He said that Roberts walked into his office, and instantly he understood the film. He finally agreed when Roberts begged him to take the part by writing a note on a piece of paper while he was on the phone with Marshall.
Richard Gere was much better known than Julia Roberts when they filmed Pretty Woman
By every measure, Gere was a far bigger star than Roberts when they filmed Pretty Woman together. Gere's breakout role had come 10 years before when he starred in American Gigolo as Julian. Two years later, he portrayed Zack Mayo in An Officer and a Gentleman, seemingly cementing his spot in Hollywood as a leading man.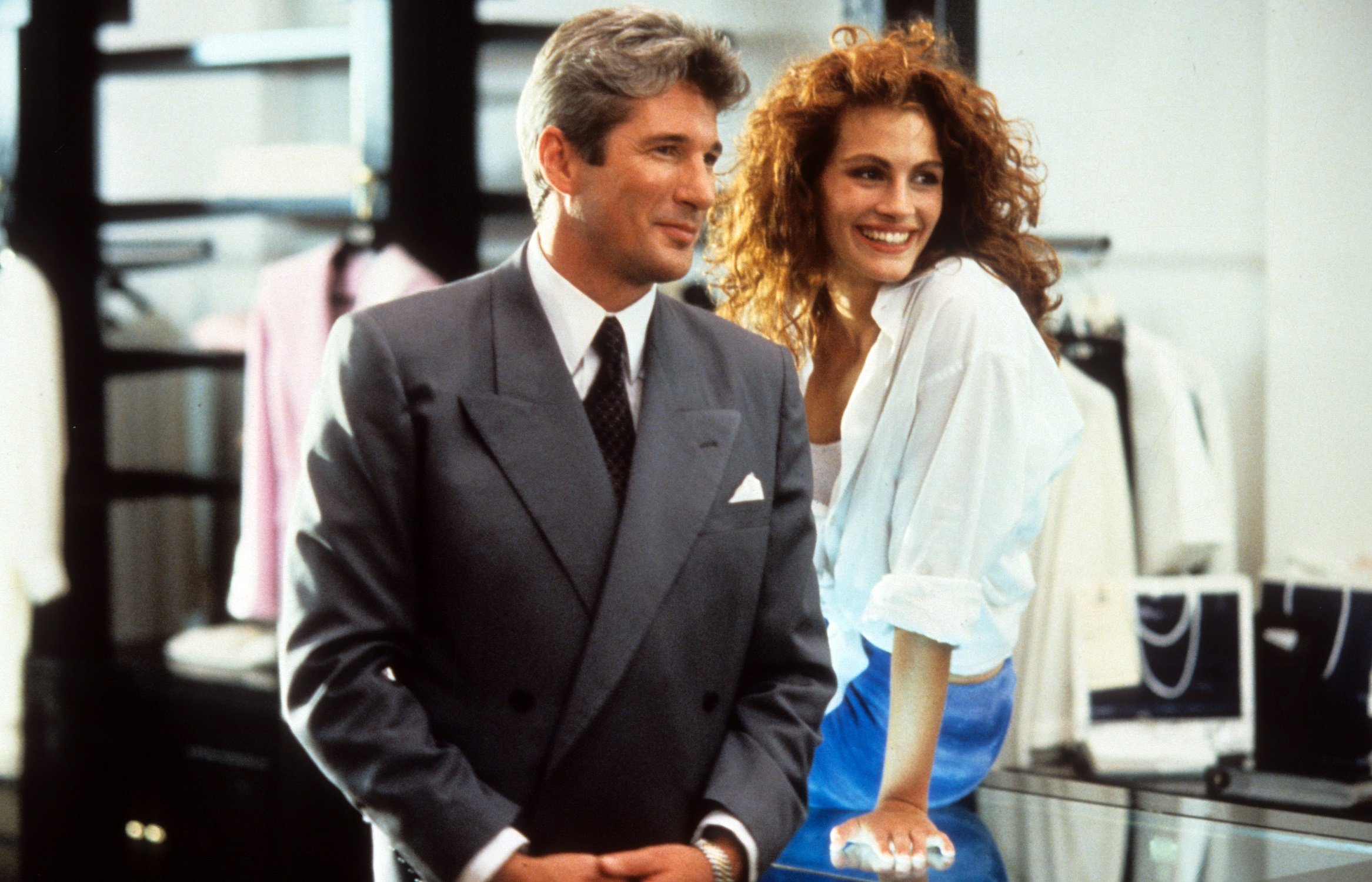 By 1990 Roberts had had success, too, but was considerably lesser-known than Gere. Roberts, 18 years Gere's junior, saw her early success in the late 1980s. She had a breakout role as Daisy in Mystic Pizza in 1988, then followed it up with Steel Magnolias. In Steel Magnolias, she acted alongside Sally Field, Dolly Parton, and Shirley MacLaine, but Pretty Woman was the first time she was in a main romantic role.
Gere and Roberts reconnected for another romantic comedy
Pretty Woman has been hailed as the ultimate romantic comedy. It's largely believed to be the film that launched Roberts's career and the film that ensured the world would always think of Gere as a suave businessman. It's not the only movie Roberts and Gere appeared in together, though.
RELATED: The 7 Best Romantic Comedies Ever, According to Rotten Tomatoes
Nine years after filming Pretty Woman, they reconnected for Runaway Bride, a quirkier film that was only a moderate hit with fans. Runaway Bride found Roberts portraying Maggie Carpenter, an engaged woman who had already left three men at the altar. Gere took on the role of Homer Eisenhower Graham, a journalist who was set on writing a feature about Maggie, who he was sure would leave yet another man at the altar. He ended up falling in love with her instead. Runaway Bride, while quirky, didn't have the edge that made Pretty Woman special, according to many fans.