Who Is the Richest Kardashian-Jenner Sister?
Here are the net worths of the Kardashian-Jenner sisters, ranked.
The Kardashian-Jenner family is loaded with celebrities. From supermodel sister Kim, who arguably paved the way for her other siblings, to makeup mogul Kylie, none of the Kardashian-Jenner sisters are struggling when it comes to their bank accounts. However, some of them are much wealthier than others. Here are each of the sisters ranked by net worth.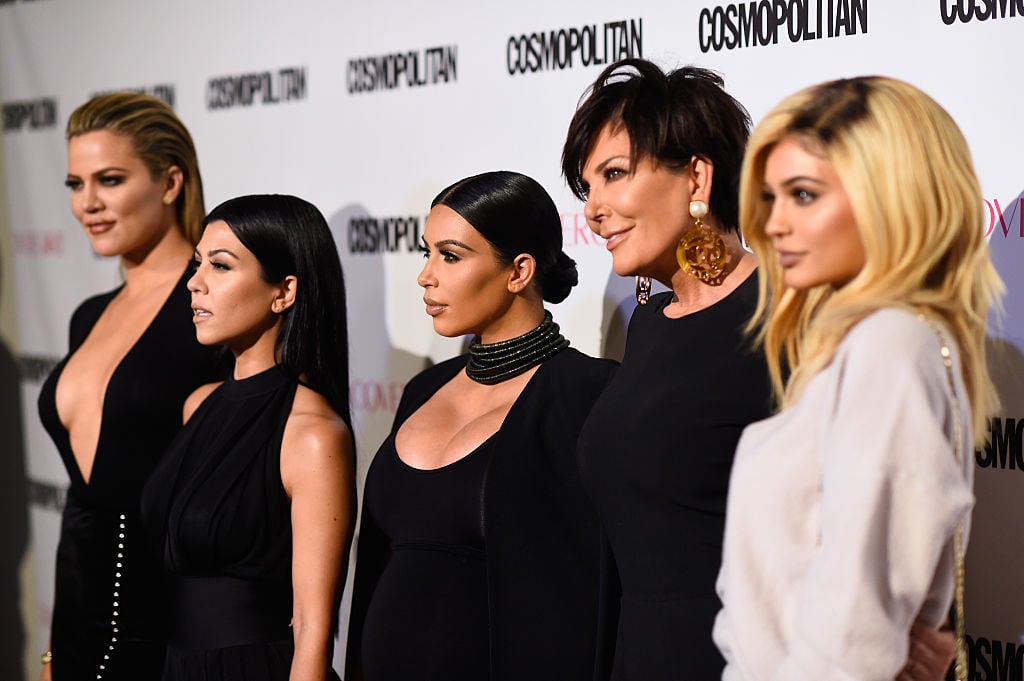 Kendall Jenner: $30 million
Kendall Jenner is the second-youngest out of all the sisters, so she doesn't quite have as high a net worth as her older siblings. However, Jenner has arguably already surpassed her sister Kim in the modeling world. In 2018, Jenner was named the world's highest-paid supermodel. She raked in $22.5 million in the 12 months prior to the ranking. She beat the next highest-paid model, Karlie Kloss, by $5 million. Jenner might be younger than her siblings, but she definitely isn't far behind in her career.
Kourtney Kardashian: $35 million
Kourtney Kardashian tends to lay low these days compared to some of her other sisters, but it hasn't hurt her bank account too much. Kardashian still has an estimated net worth of $35 million, mostly thanks to working with various brands, being a part of the Kardashian app, and starring in the family's reality show that has been on for more than a decade. Kardashian also had spinoff shows with her sisters, which helped her net worth. She is the oldest of the Kardashian-Jenner group, but she isn't the richest.  
Khloe Kardashian: $40 million
Khloe Kardashian just edges past her sister, Kourtney, with a net worth of around $40 million. She's had a few more business opportunities than some of her sisters, including not only starring on the Kardashians reality show but also having a spinoff show of her own. Plus, she hosted Revenge Body, which helped add to her net worth. She has also built partnerships with several different brands, all of which have accumulated into her net worth.
Kim Kardashian: $350 million
Kim Kardashian out-earns most of her other sisters by hundreds of millions. Kardashian may have started out organizing closets, but she quickly built an empire in the modeling industry and remains one of the wealthiest Kardashians today with a net worth of $350 million. She's constantly in the public eye and reportedly gets paid up to $250,000 just to post a photo of a product on Instagram. She has always been the center of the reality show, despite sharing the limelight with her other siblings. And she has the net worth to show for it.
Kylie Jenner: $900 million
Kylie Jenner, the youngest of the Kardashian-Jenner sisters, also happens to be the wealthiest — by a mile. Jenner launched Kylie Cosmetics, a makeup brand featuring products such as the Kylie Jenner Lip Kit, which shot her net worth straight up. The brand is incredibly successful, and Jenner is on her way to becoming the world's youngest self-made billionaire. Some may argue she had a massive platform to launch her brand, but at the end of the day, it could have still gone wrong. It didn't, though, and now, she can retire tomorrow and still wouldn't have had to work another day in her life.  
Check out The Cheat Sheet on Facebook!