Who is the Richest Kardashian Sister?
The Kardashian sisters, Kim, Kourtney, and Khloe, have found worldwide fame that stemmed from a popular reality show. But in addition to that, each of them have had other business ventures that have helped them all collect solid net worths. But which one of these sisters is worth the most? These are the three Kardashian sisters, ranked (plus, a look at Rob Kardashian's net worth).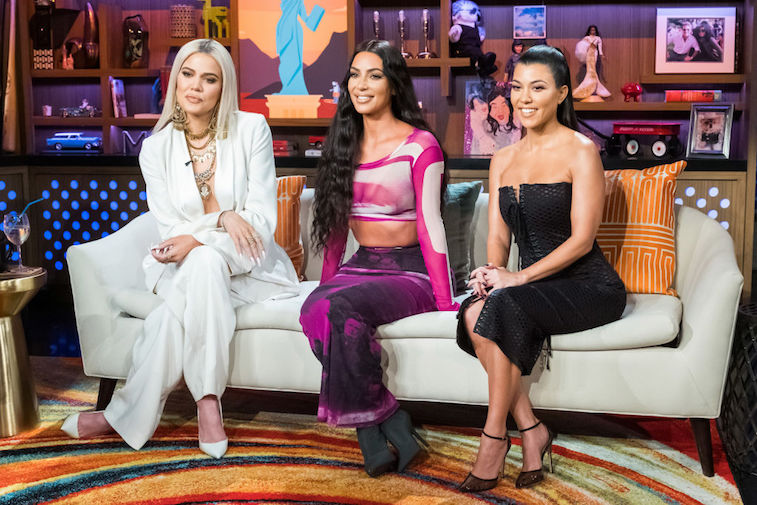 Kourtney Kardashian: $35 million
Kourtney Kardashian is arguably the most low-key sister in the entire Kardashian family. Although she's incredibly famous, she does try to keep her life more private than the others. She also spends the majority of her energy taking care of her children, which could by why she has the lowest net worth of the three sisters. In addition to filming the reality show Keeping Up With the Kardashians, Kourtney has modeled and starred in a few spinoff shows of her own: Kourtney and Khloe Take Miami and Kourtney and Kim Take New York. Today, she's worth an estimated $35 million.
Khloe Kardashian: $40 million
Khloe Kardashian has worked with Kourtney on most of her business ventures, which explains why they have such a similar net worth. But Khloe is worth a little bit more — around $40 million. Khloe not only starred in spinoffs of the Kardashian reality show, but she also had her own show, Revenge Body, that likely helped with her net worth. Plus, she's generally in the news a bit more than her sister (although not always for the best reasons), which means she might get paid a bit more for business deals, since she seems a little more famous.
Kim Kardashian: $350 million
Kim Kardashian is by far the wealthiest of the three Kardashian sisters. Kim is part of the reason why her sisters are famous; she's been modeling since she was young and built a platform for her entire family. Kardashian also gets paid the most out of any of her family members to appear on the family's reality show. And rumor has it that every time her husband, Kanye West, makes an appearance on the show, she gets a $5 million bonus. Kardashian also launched an app, Kim Kardashian: Hollywood, which netted her plenty of money. She reportedly makes around $80 million per year and is worth an estimated $350 million.
All of the sisters are worth more than Rob Kardashian, whose net worth is an estimated $10 million  
When Keeping Up With the Kardashians first aired, Rob Kardashian was a major part of the show. However, he has since slipped under the radar and struggled with some personal issues that made him want to stay out of the spotlight. These days, Rob doesn't do nearly as well financially as his sisters. However, he's still worth around $10 million, so he doesn't seem to be struggling, either — or so we thought. Rob does have a daughter, Dream, with Blac Chyna, but rumors did surface that Rob could no longer afford the $20,000 per month child support he was giving to Chyna. The child support may have put him in financial trouble, but experts still estimate he's worth seven figures.