Is 'Rick and Morty' Leaving Hulu for HBO Max? Everything You Should Know About the Streaming Deal
Is 'Rick and Morty' leaving Hulu for HBO Max? Here's how the streaming deals will affect the Adult Swim animated series release online.
The streaming wars continue, as rising streaming services — such as HBO Max, Disney+, and Peacock — compete against settled giants like Hulu and Netflix. Beloved television titles, including Friends and The Office, are moving exclusively to new homes. Thus, viewers are becoming more frantic over which subscriptions they will inevitably choose. And now, some fans of Rick and Morty are worried about the show's streaming longevity on Hulu, as HBO Max recently revealed the Adult Swim series will be added to its queue. So is Rick and Morty leaving Hulu? Here's what you need to know.
Will 'Rick and Morty' leave Hulu after its HBO Max premiere?
To put it simply, no. Rick and Morty is not leaving Hulu once the Adult Swim comedy is up on HBO Max. Unlike its acquisition of South Park, WarnerMedia did not purchase exclusive rights to the series created by Justin Roiland and Dan Harmon for HBO Max. So Rick and Morty will continue to stream on Hulu. And it looks like the show won't be in any danger of leaving the service in the next few years.
For those of you who may not remember, Rick and Morty was renewed for a whopping 70-episodes back in May 2018. This means the show will receive at least a combined total of 101 episodes.
Now, according to Variety, Hulu extended its streaming rights for Rick and Morty. And as part of the deal, the streaming platform will receive the rights to all 101 episodes. The publication also reported new seasons of Rick and Morty will be released on Hulu starting five months after the season finale airdate on Adult Swim. So it's safe to say Rick and Morty making an exit from Hulu anytime soon.
'Rick and Morty' HBO Max release date
It's really no surprise Rick and Morty will land on HBO Max. Both Adult Swim and HBO Max are backed by WarnerMedia. And with the massive success of the series, it feels like it was only a matter of time.
"Rick and Morty exploded onto the scene in 2013 and quickly drew a legion of rabid followers from both critics and young fans," said Kevin Reilly, chief content officer of HBO Max and president of TBS, TNT, and truTV, in a statement, per The Hollywood Reporter. "The jokes come fast and frenetically in a smart comedy concoction, we are so happy to deliver on HBO Max."
Regardless, THR reported the HBO Max deal will go into effect when the streaming service officially launches. So you can expect Rick and Morty to be released on HBO Max starting in May 2020. New episodes will also be added to the queue five months after the season finale, which is the same time schedule as Hulu.
When will 'Rick and Morty' Season 4 be available to stream on Hulu and HBO Max?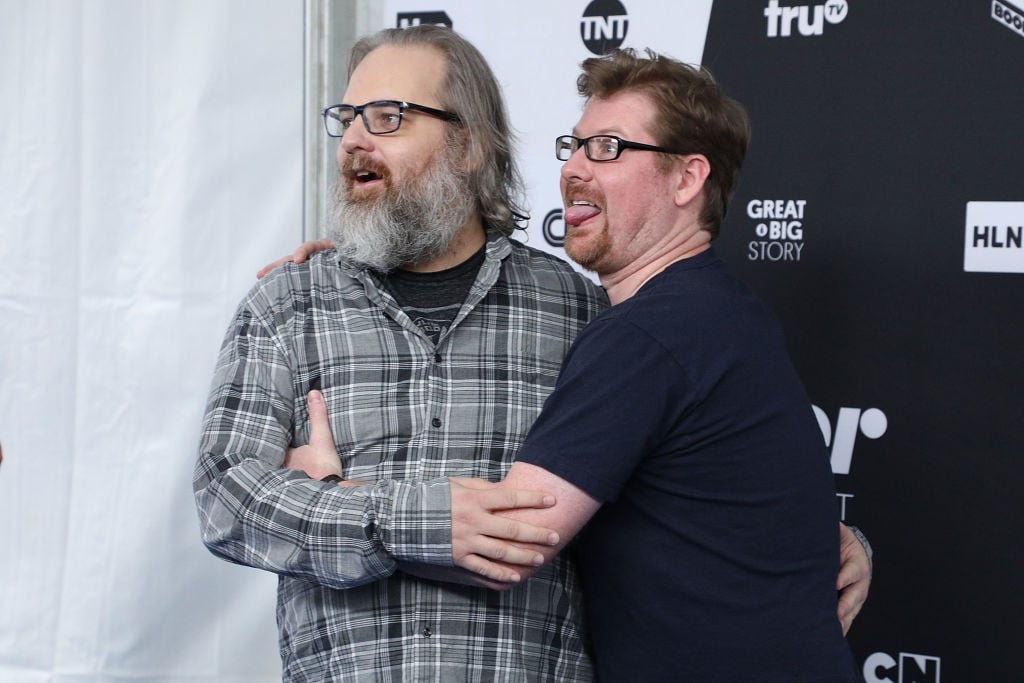 As mentioned, both Hulu and HBO Max will receive new episodes of Rick and Morty five months following the season finale. This, of course, is great news for cable-cutting fans. And essentially, this means Rick and Morty Season 4 will be available to stream sooner than expected, as Hulu previously added new episodes around 11 months after the finale.
That said, it's difficult to determine when the fourth season will actually be released on both streaming platforms. For now, Adult Swim is premiering the first five episodes starting Nov. 10. However, the network has yet to unveil when the final five episodes will debut.
Given the shorter wait time between the finale and streaming premiere date, one can still speculate the fourth season could be available on Hulu and HBO Max sometime in late 2020. But, fans will simply have to wait and see when Adult Swim decides to release the second half of Rick and Morty Season 4. So stay tuned.
Check out Showbiz Cheat Sheet on Facebook!