'Rick and Morty': The New Teaser Has Fans Asking About Season 5
The new 'Rick and Morty' and 'Animal Crossing: New Horizons' promo teaser made fans wonder about season 5. Here's what's next.
It's been about 10 months since the last all-new episode of Rick and Morty — but who's counting? The Adult Swim animated comedy released its fourth season finale back in May 2020. Now, fans are constantly wondering when Rick and Morty Season 5 will come out. Then when the network dropped a new teaser to celebrate the anniversary of Animal Crossing: New Horizons, many viewers were quickly reminded about the upcoming season. 
Adult Swim released a new 'Rick and Morty' promo teaser to celebrate 'Animal Crossing: New Horizons'
On March 20, the Rick and Morty social media accounts released "Rick and Morty Crossing," a surprisingly wholesome tribute to Nintendo's Animal Crossing: New Horizons. The new promo came out on the game's one-year anniversary. 
Like most Animal Crossing fans who spent countless hours in debt to Tom Nook, Rick and Morty escaped into the game as the real world collapsed around them. Then on Instagram, writer and director kyttenjanae shared why the short was created.
"After a very brutal year I wanted to make art about the games and shows that brought many of us comfort and connection," kyttenjanae wrote.
'Rick and Morty' fans react to the 'Animal Crossing' crossover teaser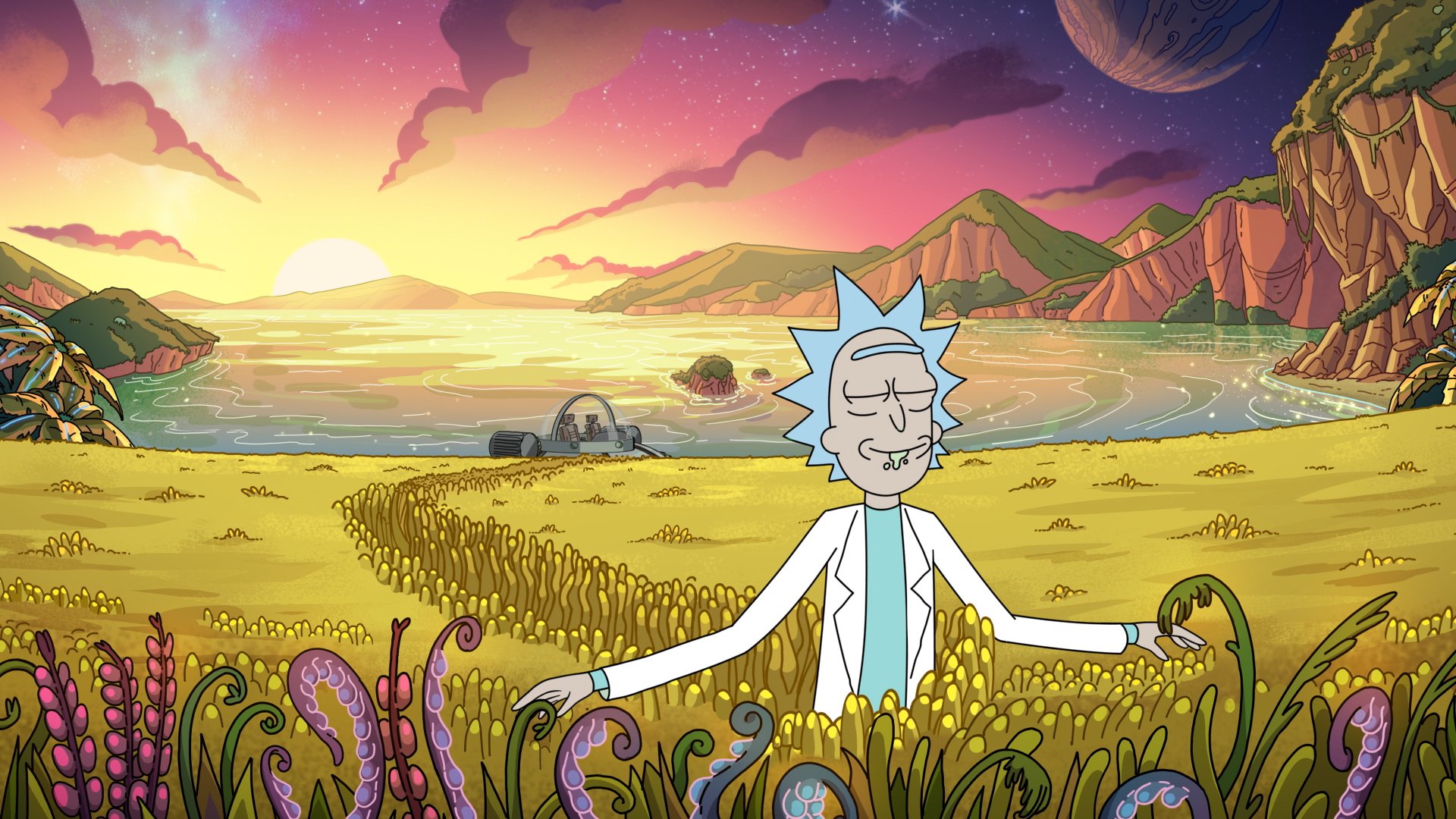 Naturally, many Rick and Morty fans connected with the "Rick and Morty Crossing" video on social media. 
"Playing Animal Crossing while the real world burns," a fan wrote on YouTube. "2020 and currently now, in a nutshell."
Another fan wrote, "The crossover we never knew we needed."
That said, the Rick and Morty teaser made other viewers remember how long it's been since the last new episode.
A fan on YouTube wrote, "Man, feels like DECADES since the last R+M season…."
"Can't wait for the next season," another Rick and Morty fan wrote on Instagram.
The 'Rick and Morty' Season 5 writers teases the show's return
As of this write-up, Adult Swim has yet to confirm the Rick and Morty Season 5 release date. But it seems the cast and writers have been busy creating new episodes amid the coronavirus (COVID-19) pandemic. 
During PaleyFest NY in October 2020, co-creator Dan Harmon revealed the team was working on seasons 5 and 6. He also hinted that Rick and Morty has managed to keep to the schedule. 
"We are more on schedule than we've ever been," Harmon said. "[The pandemic] kind of makes you have to focus on the whole process when you don't have this office environment anymore, and everyone has to run this bee colony remotely. So the honey just gets made more consistently. It's working for us."
Then in February 2021, writer Alex Rubens suggested Rick and Morty Season 7 was also being planned.
"Am I allowed to say we started writing Rick and Morty Season 7? (If not we didn't and I'm not)," Rubens wrote on Twitter. 
For now, Rick and Morty fans will just have to wait for more updates on season 5. But until then, at least everyone can watch reruns on Hulu and HBO Max — or just play Animal Crossing to escape it all.