The 'Rick and Morty' Season 4, Part 2 Air Dates and Titles Are Out, So Let the Countdown to the Release Begin
Adult Swim released the 'Rick and Morty' Season 4, Part 2 air dates and titles for the last five episodes, including the finale in May 2020.
The last five episodes of Rick and Morty Season 4 are almost here and Adult Swim is gearing up for the second half's release on social media. Following the unexpected trailer drop on April 1, 2020, some viewers thought the network was playing a cruel joke. But recently, all the Rick and Morty Season 4, Part 2 air dates, titles, and descriptions were unveiled on Twitter. And basically, we're in for a treat throughout the entire month of May.
The 'Rick and Morty' Season 4, Part 2 Release Date and Time
Adult Swim announced the premiere date for Rick and Morty Season 4, Part 2 through a teaser trailer. As expected, the preview highlighted fun adventures and Easter eggs. Then in the end of the promo, the narrator stated new episodes will start on Sunday, May 3. The second half of the fourth season will also hold onto Rick and Morty's 11:30 p.m. EST time slot.
The 'Rick and Morty' Season 4, Episodes 6-10 titles and descriptions
On April 13, multiple Twitter accounts quietly announced the episode titles and descriptions for the final five episodes of Rick and Morty Season 4. Then hours later, the show's official account retweeted the posts and confirmed the news alongside the air dates for each individual episode.
IGN revealed the Rick and Morty midseason premiere on May 3 will be called "Never Ricking Morty." There is no official logline for the episode. So your guess is as good as ours. Nevertheless, the title seems to reference The Neverending Story. 
Next up is "Promortyus" — a play on Prometheus, the prequel to Alien — on Sunday, May 10. Per The Dan The Man Show on Twitter, the official description said, "Get off my face broh." 
On May 17, Rick and Morty will release "The Vat of Acid Episode," which was teased in the trailer. "If anything goes wrong — which it won't — jump into the same vat of acid I jump into," Rick said in the preview. Meanwhile, Riverdale star Camila Mendes tweeted the official logline. "The one with the acid vat, broh," Mendes wrote.
The ninth episode of Rick and Morty Season 4 will be titled "Childrick of Mort" and air on Sunday, May 24. The title references Children of Men. A Twitter user also released the tagline. "Miracle of life broh. Whole family in this one broh," the description said.
And at last, we have our Rick and Morty Season 4 finale title and release date — "Star Mort Rickturn of the Jerri" on Sunday, May 31. The title itself is a reference to Star Wars: Return of the Jedi. So we're guessing that fight between Summer and Tammy takes place in this episode. Regardless, the tagline posed by a Twitter user read, "Parenting is crazy broh. Stuff straight disappearin in this one."
Now with the Rick and Morty Season 4 finale set by Adult Swim, it seems cable cutters can expect the new season around Oct. 31. Per The Hollywood Reporter, Hulu extended its streaming deal with WarnerMedia and the platform will receive all 101 episodes. New episodes will also drop five months after each season finale on Adult Swim.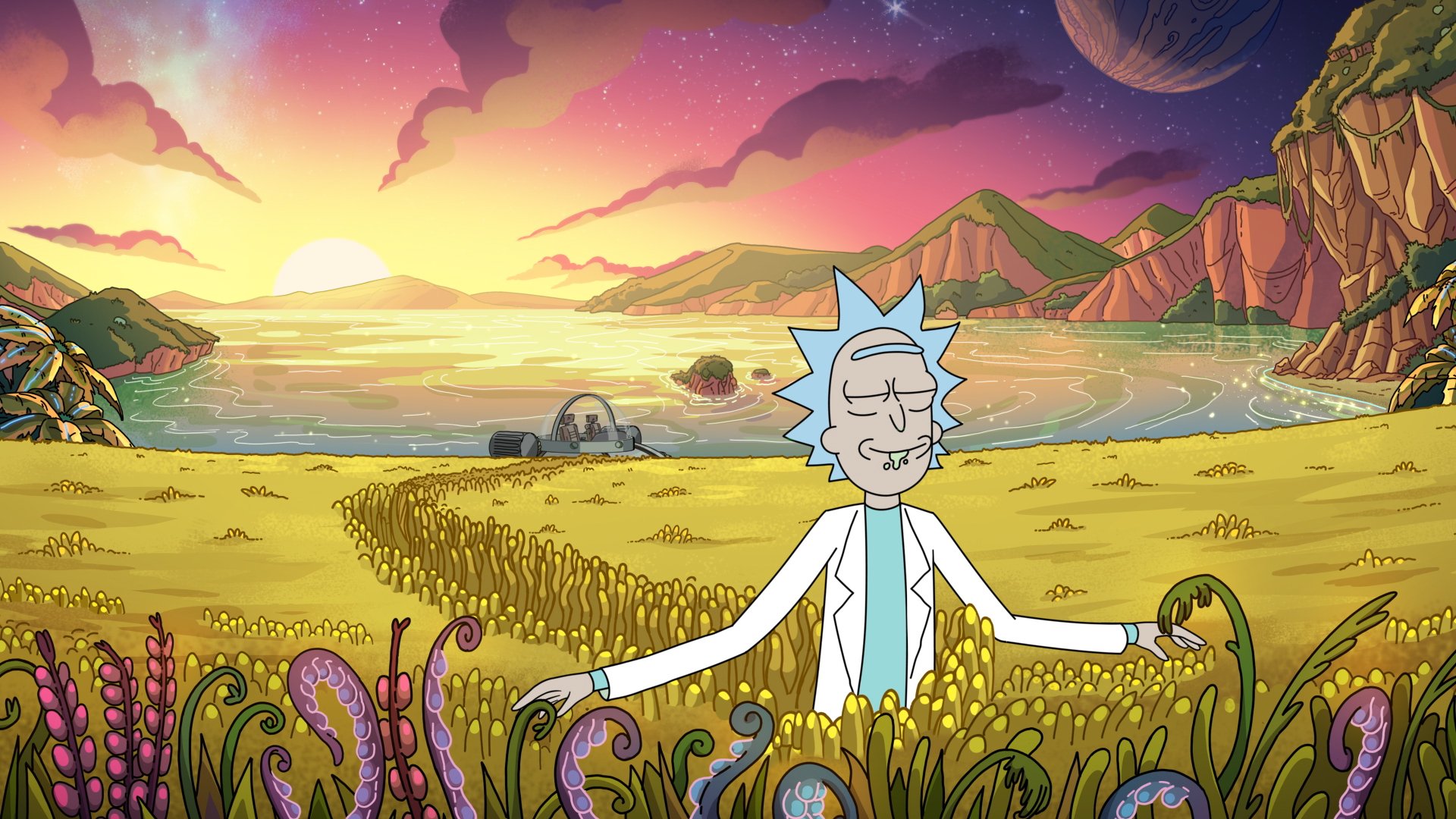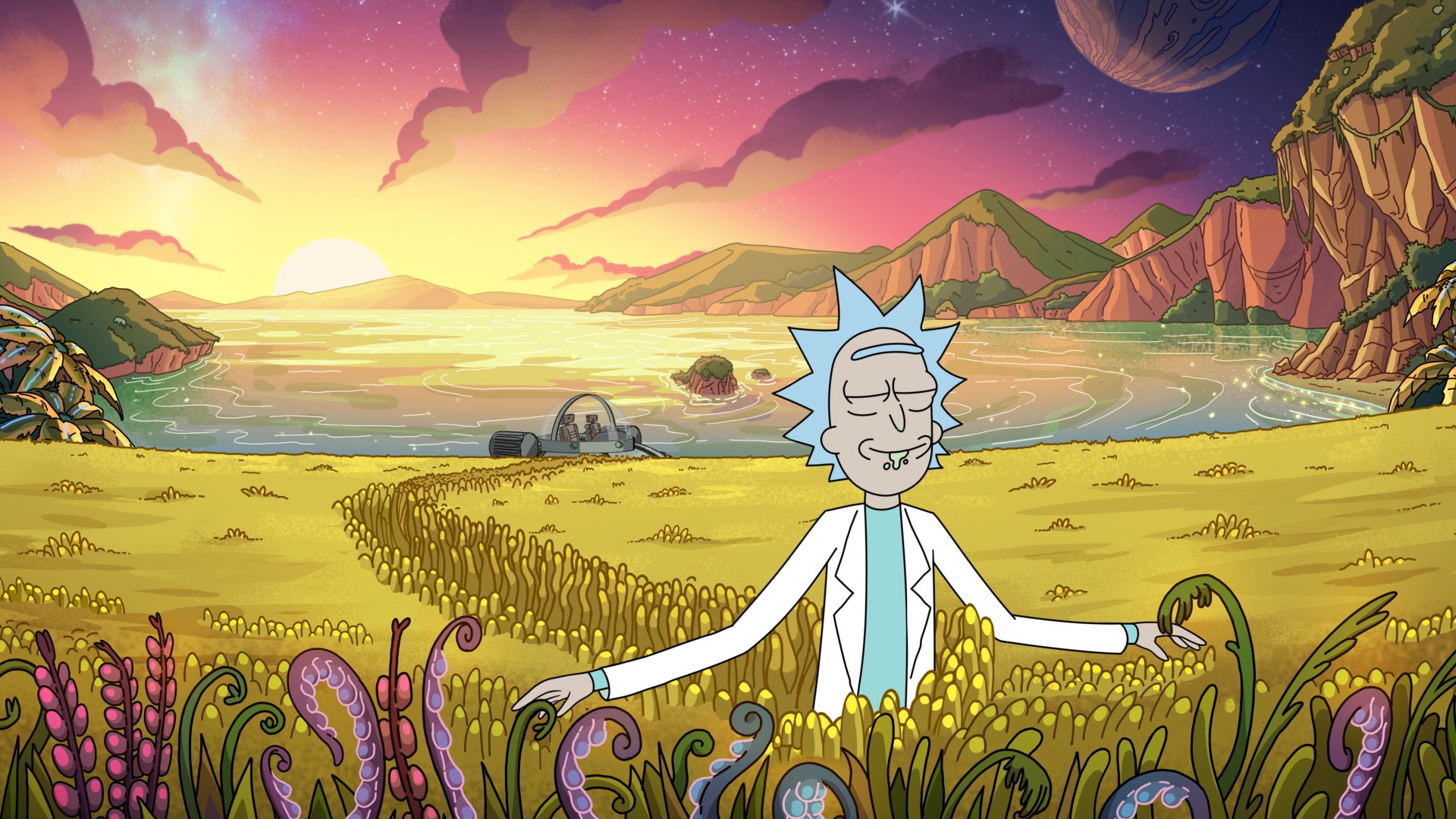 But even so, we just hope there won't be any more large gaps. Rick and Morty's midseason return wasn't too long in comparison to the break between seasons 3 and 4. However, in an interview with Entertainment Weekly in July 2017, creators Justin Roiland and Dan Harmon hoped there wouldn't be massive gaps between seasons.
"We're rolling right into the next batch," Roiland said. "The plan has always been to get them out quicker."
"I think it's safe to say without fear of being wrong that the gap between seasons 3 and 4 will be the longest and last time that it's ever so long that it's ridiculous," Harmon added. "I don't know how fast we can do it, but I know it will never be this long again."
He then shared the Rick and Morty team has been working on the fifth season. There may also be more than ten episodes next time.
"Not to get anyone's hopes up, but it is structured into our deal that if we're going strong and fast there are options to deliver more episodes at a time," Harmon said. "Adult Swim can say, 'These are on time and great. Do you want to do more instead of taking a break?' And we can then do more. I'd like to see that day."
Rick and Morty Season 4 returns Sunday, May 3 at 11:30 p.m. EST.
Read more: 'Rick and Morty': This Evil Morty Origin Theory Will Make the Season 4 Midseason Hiatus Feel More Bearable