'Rick and Morty' Season 5: Dan Harmon Teases New Episodes and the Update Won't Disappoint
At this point, the Rick and Morty Season 5 release date feels far out of reach. But recently, co-creator Dan Harmon updated fans on production and teased what to expect when new episodes return to Adult Swim. Here's everything we know so far.
What co-creators Dan Harmon and Justin Roiland previously said about 'Rick and Morty' Season 5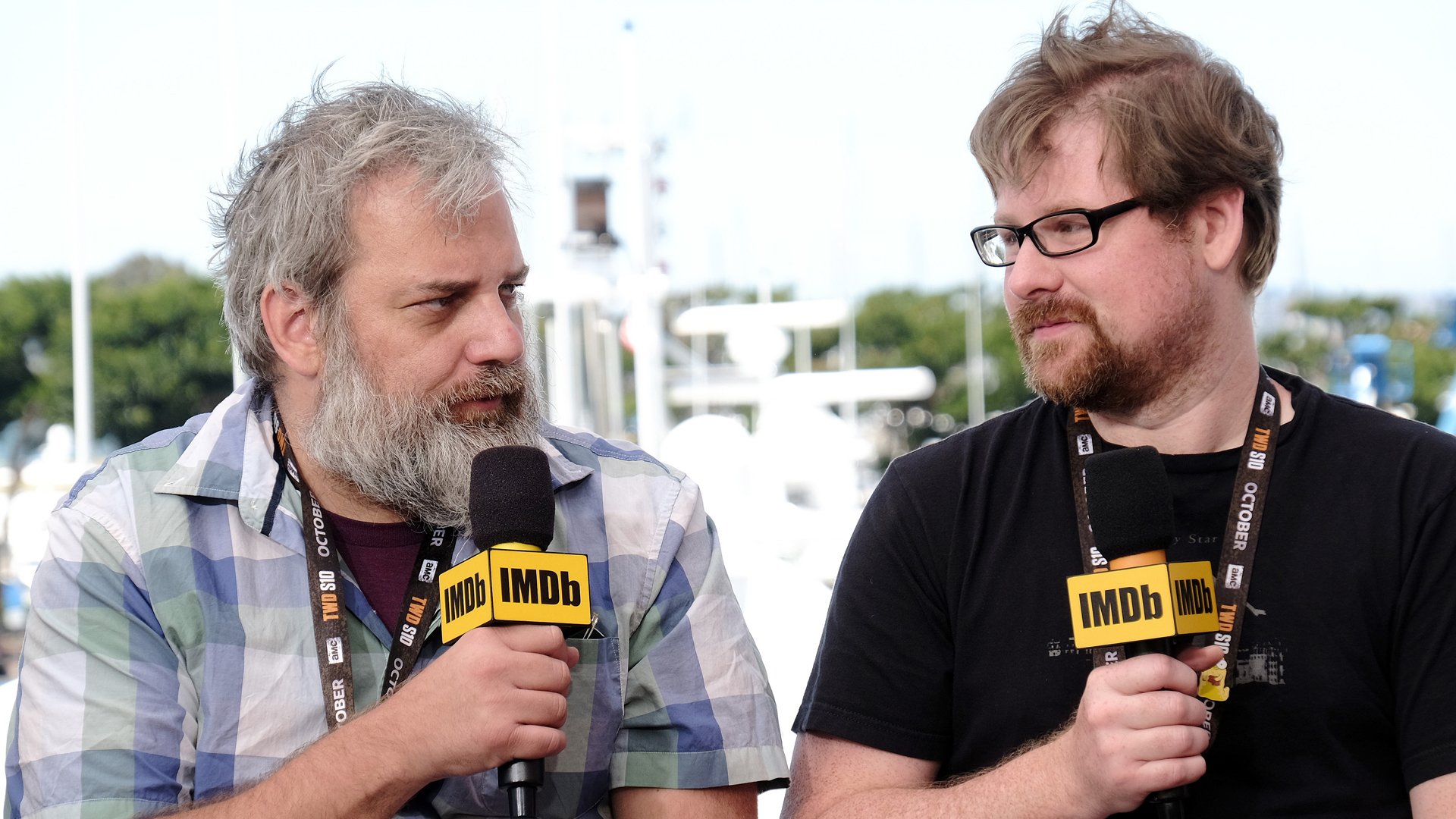 RELATED: How Much Are the Creators of 'Rick and Morty' Worth?
In case you haven't heard, Adult Swim ordered 70 new episodes of Rick and Morty back in May 2018. So there are still plenty of stories to be told — even beyond season 5. Then ahead of the fourth season premiere, Harmon and Justin Roiland shared their excitement in an interview with Entertainment Weekly.
"We're happy," Roiland said of the Rick and Morty renewal. "It's a lot of stories we want to tell, a lot to do, but it's great. Job security like that does not come easy in this town."
The co-creators also opened up about their upcoming plans for season 5. "We're rolling right into the next batch," Roiland said. "The plan has always been to get them out quicker."
RELATED: Is 'Rick and Morty' on Netflix? How to Stream the Hit Adult Swim Series
Meanwhile, Harmon touched on the large gap between Rick and Morty Seasons 3 and 4. He noted that the two-year wait would be the "longest and last time that it's ever so long." Harmon also revealed they already started writing the fifth season.
Then at PaleyFest NY in October 2020, the co-creator confirmed Rick and Morty Season 5 was "more on schedule" despite the coronavirus (COVID-19) pandemic.
Harmon also suggested the Rick and Morty team started working on season 6. "I often get confused right now between season 5 and season 6," Harmon said. "We are very late in the season… writing season 6, looking at finales for both seasons, and then also refining the finale of one and the premiere of another."
Dan Harmon teases new 'Rick and Morty' Season 5 episodes
RELATED: 'Rick and Morty' Season 5: Dan Harmon Teases Clone Beth, But Don't Expect Much Until Season 6
In March 2021, Harmon joined Adult Swim's "Animating From Home" panel at SXSW. Then midway through the conversation, the co-creator confirmed the writers started working on Rick and Morty Season 7.
"A week from now, the season seven writers room starts while we continue to work on season 5 episodes," Harmon said.
He also answered how working from home has impacted the "delivery expectations" of new Rick and Morty episodes.
"I shamefully tell you that my old way of thinking I need to perfect the script before I hand it off to artists was so *ss backwards that even during a pandemic — now that I've started collaborating better — we're way ahead of the non-pandemic schedule," Harmon said. "That's how much I would bottleneck our process."
Later, Harmon teased what's ahead for Rick and Morty Season 5, and it certainly seems a release date could be on the horizon.
"Robot boobies… because it's the future," Harmon said when asked to tease the new season. "You thought regular boobies were interesting. Wait until 2021 hits you."