'Rick and Morty' Season 5: Dan Harmon Gives a Much-Needed Update and It Goes Beyond the New Season
Co-creator Dan Harmon shares the status of 'Rick and Morty' Season 5, hinting the release date on Adult Swim may come out as scheduled.
It's been months since Adult Swim dropped a new episode of Rick and Morty. And at this point, it's what fans signed up for. Viewers waited over a year for the third season. Then they suffered a two-year drought for season 4. But are the long hiatuses finally behind us as the Rick and Morty Season 5 release date approaches? Recently, co-creator Dan Harmon updated fans on the show's status.
Dan Harmon says the 'Rick and Morty' team is on schedule but wonders whether new episodes will suck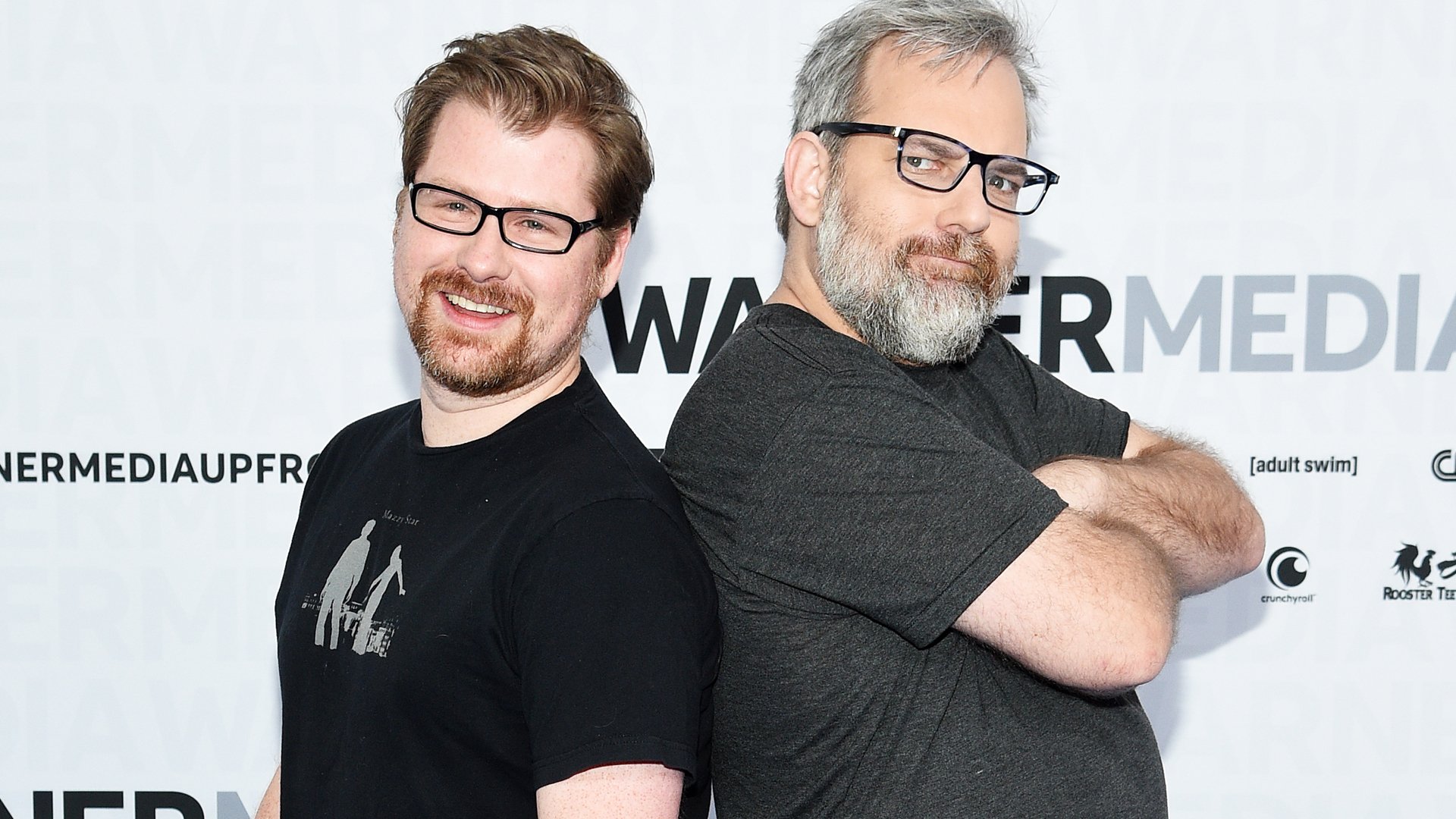 After waiting over two years for Rick and Morty Season 4, Harmon and co-creator Justin Roiland promised fans they planned to release new episodes at a quicker pace beginning with the fifth season. 
"We're rolling right into the next batch," Roiland told Entertainment Weekly in 2019. "The plan has always been to get them out quicker. … I think it's safe to say — without fear of being wrong — that the gap between seasons 3 and 4 will be the longest."
Meanwhile, Harmon revealed the writers already started working on season 5, noting they would try to "commit to a certain schedule." Then at the Rick and Morty panel at PaleyFest NY, Harmon confirmed the team has managed to keep to the schedule, even amid the coronavirus (COVID-19) pandemic. 
"We are more on schedule than we've ever been," Harmon told moderator Mike Schneider. "It kind of makes you have to focus on the whole process when you don't have this office environment anymore, and everyone has to run this bee colony remotely. So the honey just gets made more consistently. It's working for us."
Hopefully, this means the Rick and Morty Season 5 premiere will drop without much of a delay. Then when Schneider joked that a timely release would be the one upside to the pandemic, Harmon chuckled. 
"Yeah, I guess," he said. "Maybe they'll suck, though. I don't know."
Dan Harmon updates fans on 'Rick and Morty' Season 5 and Season 6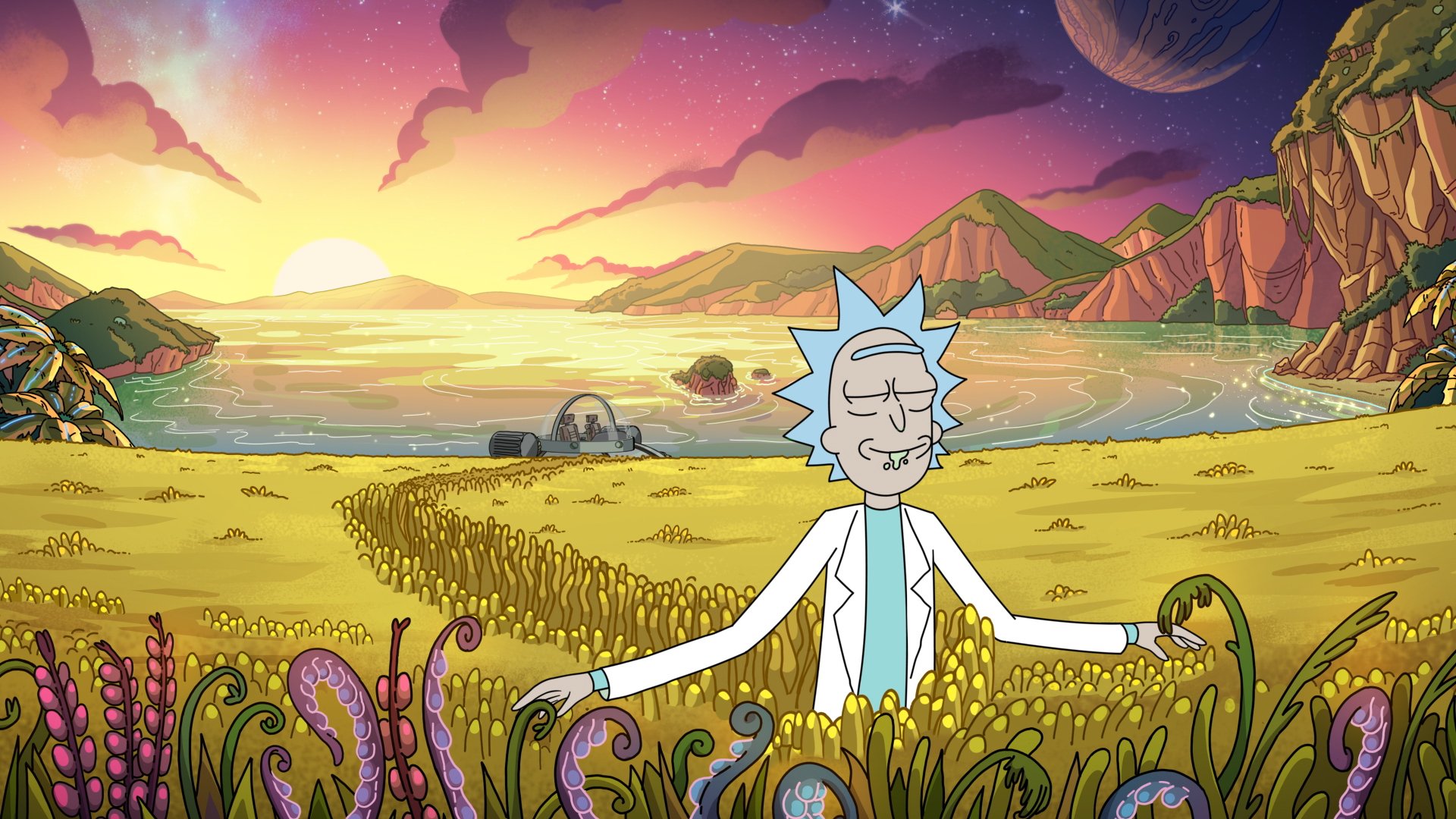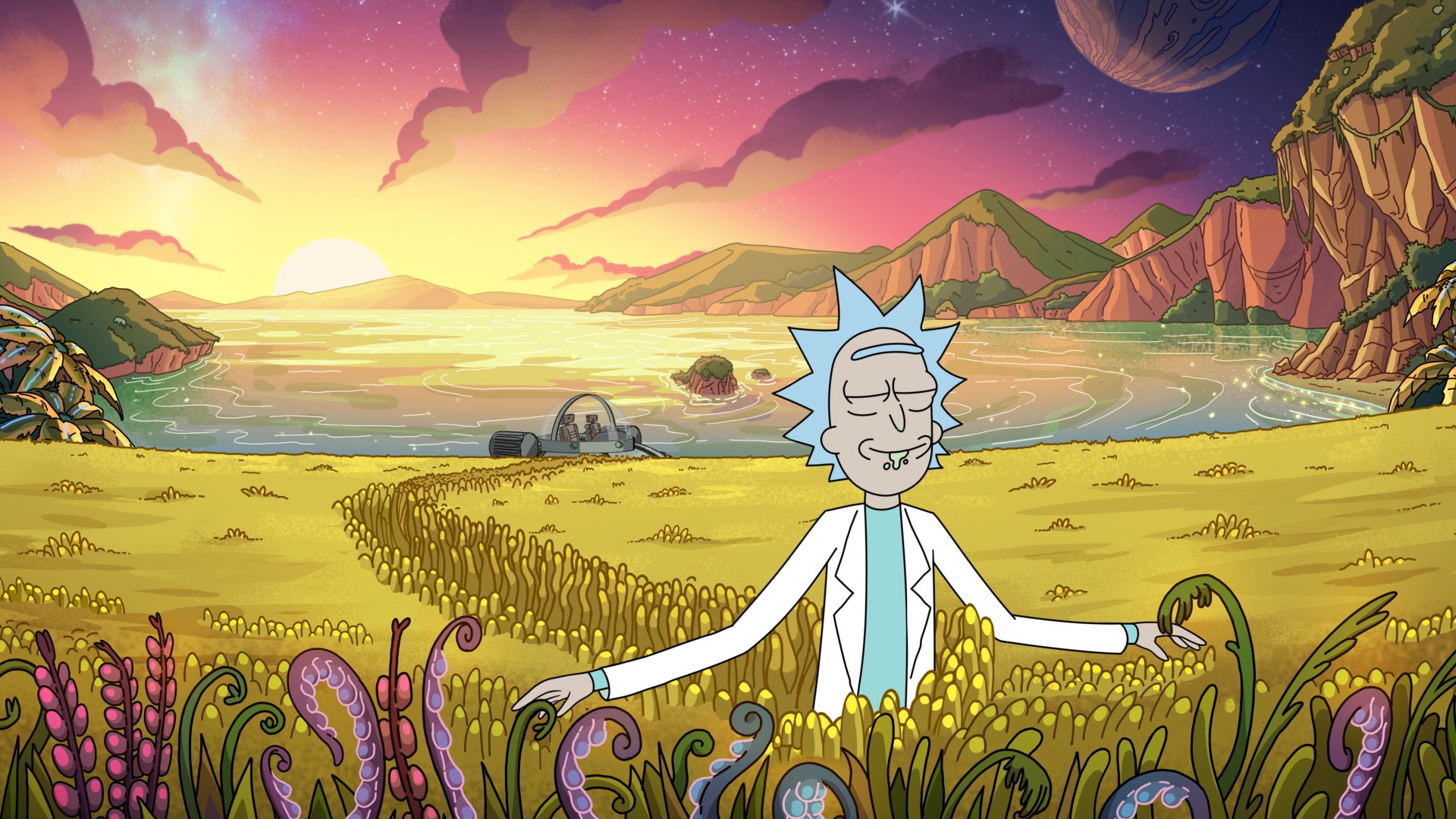 In July 2020, Harmon stopped by Adult Swim Con and revealed the writers were "basically done" with Rick and Morty Season 5. He also confirmed the team was busy finalizing the fifth season finale, and they were just starting to work on season 6. Now, Harmon has a promising update about the next two seasons.
During PaleyFest NY, the Community creator was asked to tease the new season of Rick and Morty. Harmon hesitated, admitting he's been mixing up the storylines because they're working on seasons 5 and 6 at the same time. But even so, it certainly seems the show is coming along.
"I often get confused right now between season 5 and season 6," Harmon said. "Immediately after this panel, I'll be reviewing an animatic for a late season 5 episode. Yet, we are very late in the season… writing season 6, looking at finales for both seasons, and then also refining the finale of one and the premiere of another."
Dan Harmon teases Morty's new relationship in 'Rick and Morty' Season 5
Although Harmon wasn't able to spoil much about Rick and Morty Season 5 — or 6 — he did leave fans with a little teaser about Morty's (Roiland) character. 
"There's an episode in season 5 where Morty has a relationship with another female character that's not Jessica [Kari Wahlgren]," he said. "It's just a great little story."
Then Harmon revealed the season 5 episode was written by his longtime friend and collaborator, Rob Schrab. 
"In season 4 and season 5, Rob Schrab's been coming in, and he's got these natural directorial instincts," he said. "So the episodes that he writes, he also can be counted on to do this free labor of visually conceptualizing and working with the artists. He's also a very tender writer, like very juvenile John Hughes. He really feels heartache on a level that a man his age shouldn't."
Harmon also hinted an upcoming episode might be awards-season-worthy.
"There's an episode coming up in season 5. My Emmy's going to that one," he said.
PaleyFest NY panels will be available to watch on Paley Channel Yahoo Entertainment starting at 8 p.m. EST on Friday, Oct. 23. The Rick and Morty discussion will premiere on Tuesday, Oct. 27 at 8 p.m. EST.
Check out Showbiz Cheat Sheet on Facebook!