'Rick and Morty' Season 6 Reportedly in Production and Fans Will Have to Wait
Rick and Morty fans finally have some news about the Adult Swim series. The adult animated science fiction sitcom created by Justin Roiland and Dan Harmon is heading into its sixth season. A source recently confirmed news about the production status of Rick and Morty Season 6 and when it will likely air.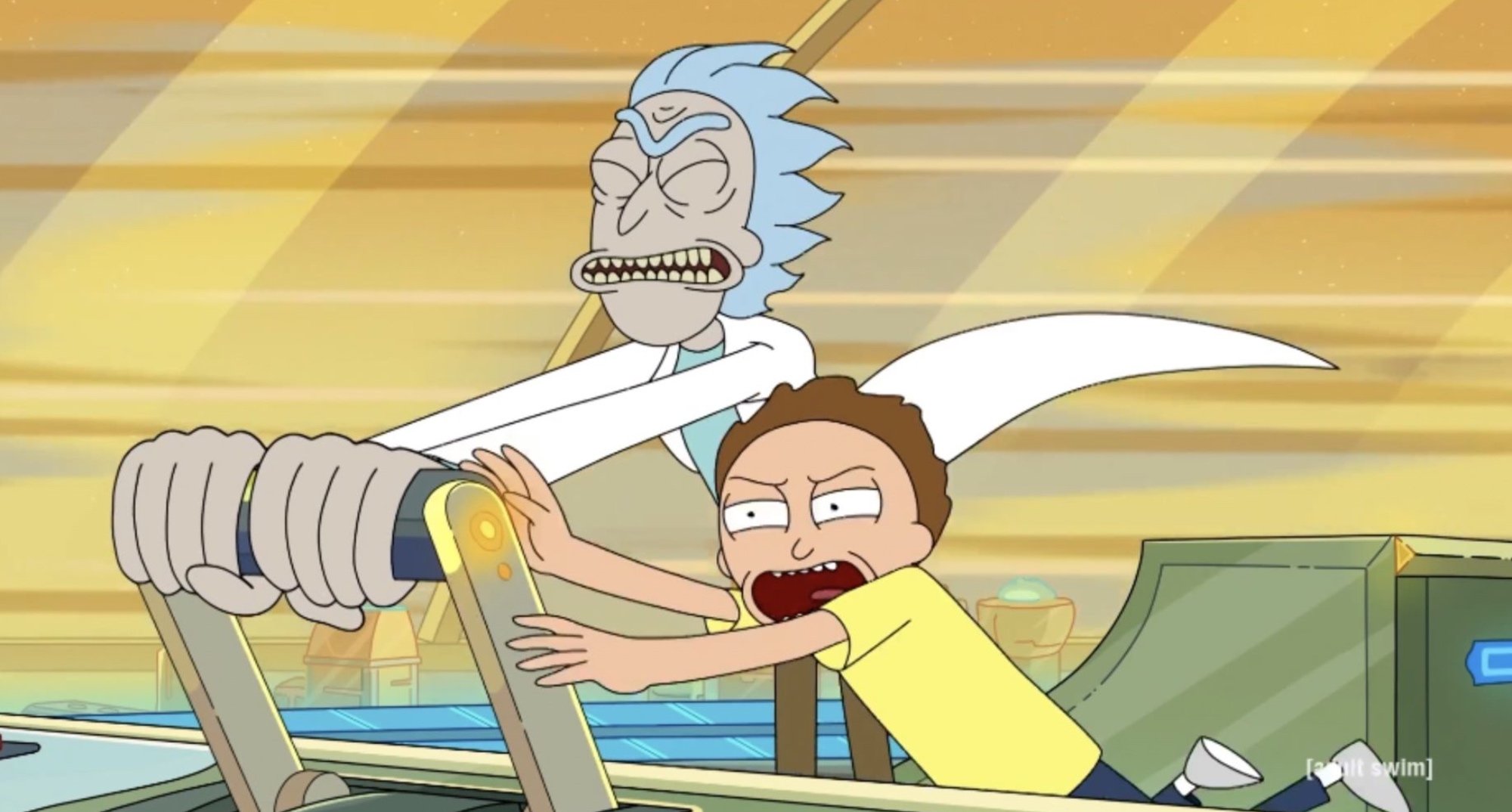 'Rick and Morty' Season 6 will premiere later this year
According to Digital Spy, Adult Swim originally ordered 70 episodes of the animated sitcom in 2018. Since then, the series has developed and premiered some of the episodes. In June 2021, Rick and Morty premiered its fifth season with a total of 10 episodes split into two groups.
Rick and Morty still have a long way to fulfill its quota and are estimated to produce up to season 10. For now, fans are clamoring for any news about Rick and Morty Season 6. Look no further as TV Line's Matt Webb Mitovich has the inside scoop.
"I am told that Adult Swim is currently in production on Season 6, to premiere later this year," answered Mitovich to a fan. Adult Swim has been good at keeping Rick and Morty updates under wraps until necessary. The minuscule information is enough to appease fans for now and have something to look foward to. Like the other seasons, fans can assume Rick and Morty Season 6 will comprise 10 episodes.
Where did 'Rick and Morty' last leave its main characters?
RELATED: 'Rick and Morty': 1 Harry Potter Actor Was Originally Supposed to Play Morty in the Live-Action
In the finale of Rick and Morty Season 5, fans were left gobsmacked by the events in "Rickmurai Jack." Rick has detached himself from Morty, living as a renegade protagonist fighting robotic owls. Morty visits him as an older version of himself to try and convince Rick to return home but is rejected.
When Rick learns his crow sidekick has betrayed him, he returns home and learns Morty's story was a lie. To revert Morty to his normal self, they visit the citadel. Upon being invited by President Morty for dinner, they learn he kept part of Evil Rick's brain and has a completed version by scanning Rick's. Rick learns President Morty is, in fact, Evil Morty and plans to bring down the Central Finite Curve.
Fans learn alongside Morty how Rick is involved with the Citadel. After another Rick murdered his wife and daughter, he went on a rampage killing every Rick to find the killer. He grew tired of killing, and the remaining Ricks formed the Citadel with his help. As the Citadel is in mayhem, Evil Morty gives Morty the chance to live without Rick.
He refuses and escapes the Citadel with his grandfather. Evil Morty uses his machine to break the finite curve. Once through, he enters infinite dimensions where Rick is not the smartest person alive.
Justin Roiland will likely return for 'Rick and Morty' Season 6
RELATED: What Are the Wendy's 'Rick and Morty' Drinks Made Of?
It goes without saying that the animated sitcom could not exist without Justin Roiland. He has voiced both Morty and Rick since its conception. A Rick and Morty Season 6 would not make sense without the return of Roiland. Fans can also assume the rest of the main cast will return to play the main characters.
Chris Parnell voices the role of Jerry while Sarah Chalke voices the role of Beth. Spencer Grammer joins them as Beth. Fans will have to wait and see what new adventures await Rick and Morty to see what supporting cast will return.
RELATED: 'Rick and Morty': How Old Is Morty Smith? Justin Roiland Discusses the Character's Age