Rick James Helped This Grammy-Winning Singer's Career By Doing Cocaine and Exposing Himself
Rick James burst onto the music scene in the 1970s and immortalized his name with hit singles such as "Super Freak" and "Give It to Me Baby." The funk icon was known for his larger-than-life persona both on and off stage. At one point in his career, that personality ended up benefitting another well-known musician.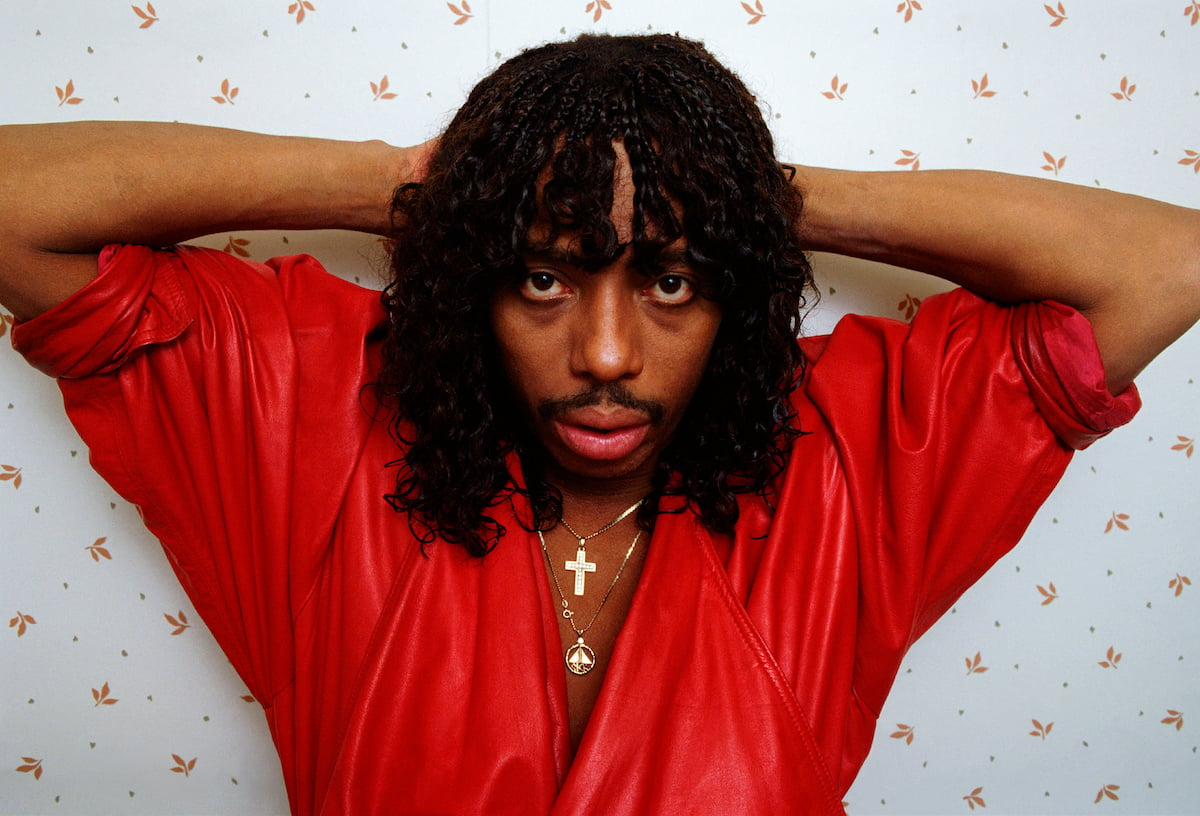 Rick James was known for his wild antics
In 2004, Dave Chappelle captured Rick James' personality on Chappelle's Show with just four simple words: "I'm Rick James, b—h!" James was known for his love of partying, which was fueled by drugs for many years.
James' collaborators and even James himself reflected on his wild nights in the 2021 documentary Bitchin': The Sound and Fury of Rick James. In archival footage, James revealed just how much he and his bandmates partied on tour.
"We were f—king standing on the verge of insanity in those days," he admitted. "Everybody was snorting cocaine. Everybody was taking quaaludes, drinking Cristal and Dom Perignon Champagne, and getting butt naked and doing it in the bathroom."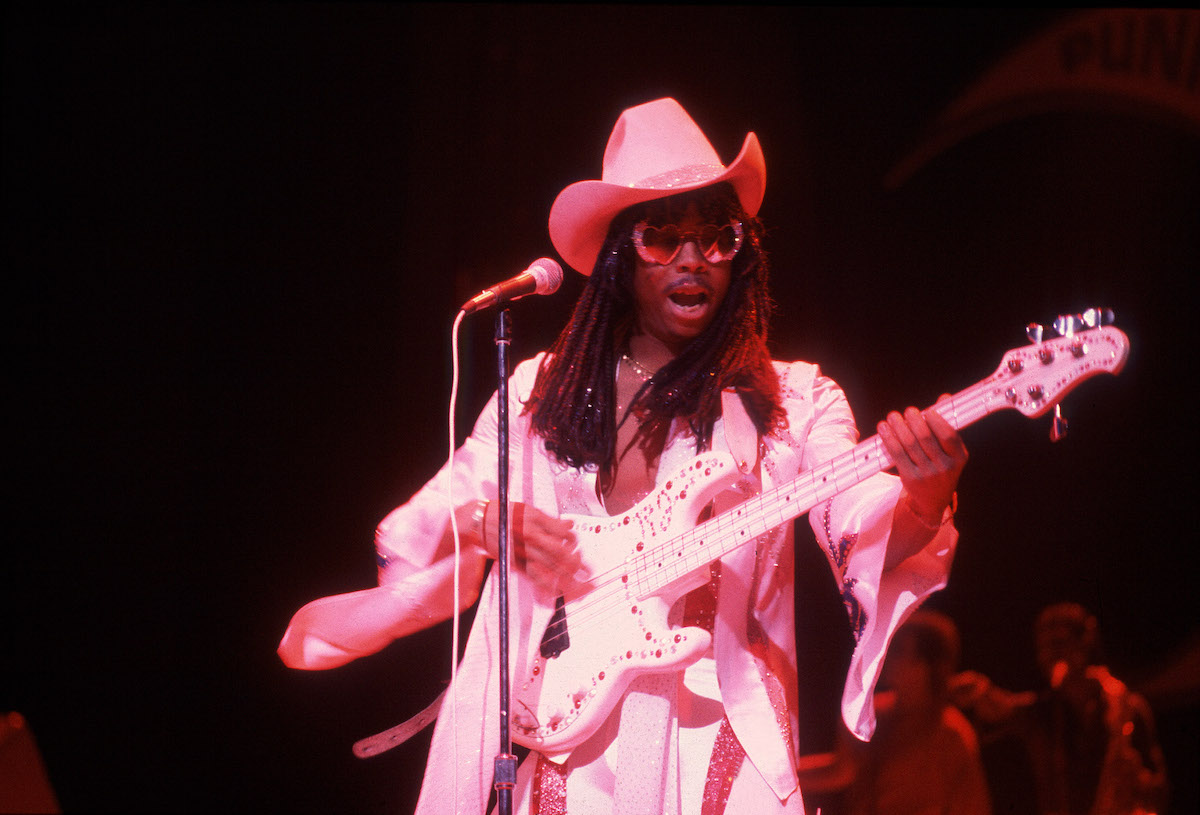 Rick James once exposed himself to Motown record executives
At one point in the documentary, James' former manager Kerry Gordy revealed one time where the "Super Freak" singer's antics came back to bite him professionally. Gordy is the son of Motown Records founder Berry Gordy, and helped many of the iconic label's artists throughout his career.
According to Gordy, James was frustrated by the disappointing sales of his 1982 album Throwin' Down and its accompanying tour. He took matters into his own hands and marched into the office of then-Motown president Jay Lasker to deliver his next album. James then proceeded to pour cocaine onto Lasker's desk, snort it, jump on the desk, take out his penis, and shove it in Lasker's face while yelling, "Sell my g—–n record!"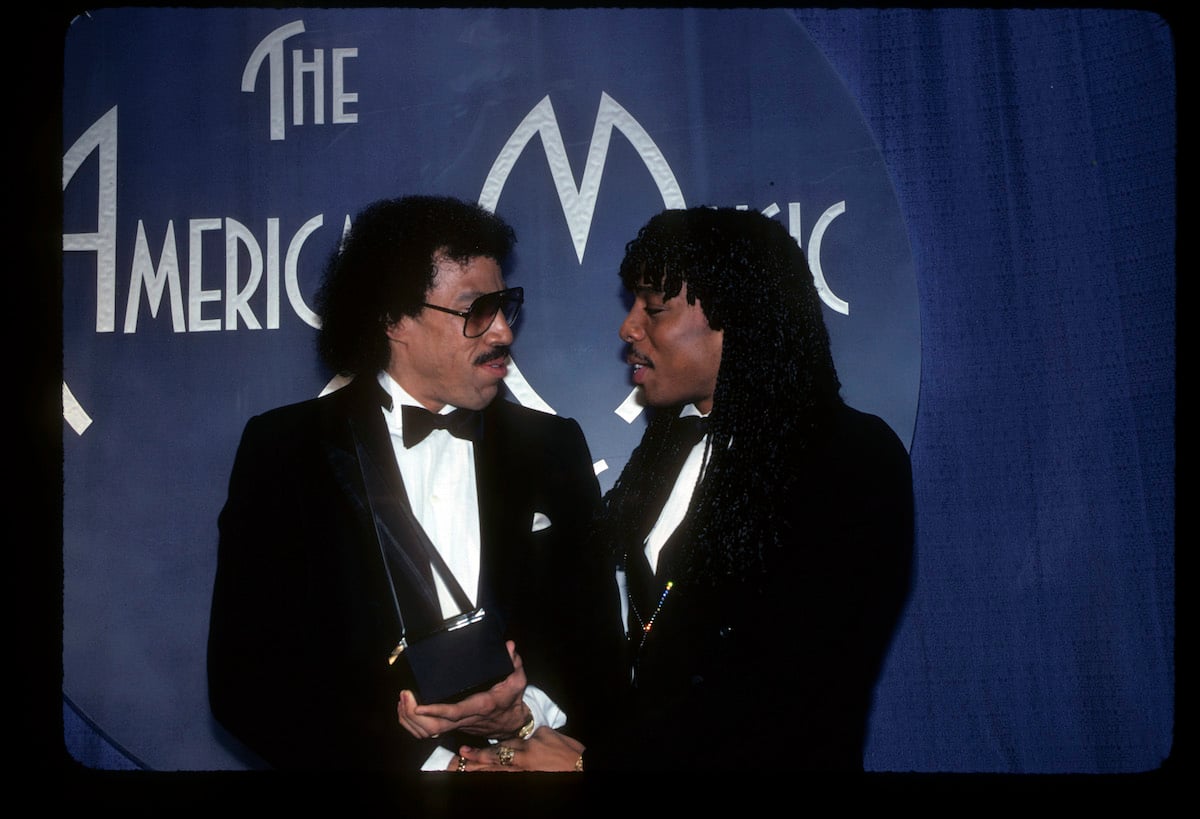 Lionel Richie benefitted from Rick James' behavior
The incident shocked Lasker and embarrassed Gordy, and it signaled a major turning point in the music icon's career. Gordy recalled that after James had left the room, Lasker simply said "Lionel Richie," meaning that the legendary record label would be putting all of its resources behind the Grammy-winning American Idol host.
As a result, James' career was never the same. He continued to release music and produce for other artists throughout the 1980s with a fraction of the label support he once had. At times, James was threatened by police in various cities that he would be arrested if he smoked marijuana on stage during performances of songs such as "Fire It Up" and "Mary Jane."
Ironically enough, according to Gordy, most Motown executives thought "Mary Jane" was a "simple cute love song to a girl" and not about the ubiquitous herb.