Rick James Once Had Prince Apologize to His Mother: 'I Chased After That Little Turd'
Back in the '80s, Prince and Rick James both enjoyed fame as two of music's most prolific performers. Both were known for their songwriting talents, over-the-top outfits, and rowdy lifestyles.
Underneath all that talent was a celebrity beef that simmered between the two, and though they respected each other musically, James and Prince took subtle shots at each other. And James once checked Prince for what he found to be disrespectful behavior toward his mother.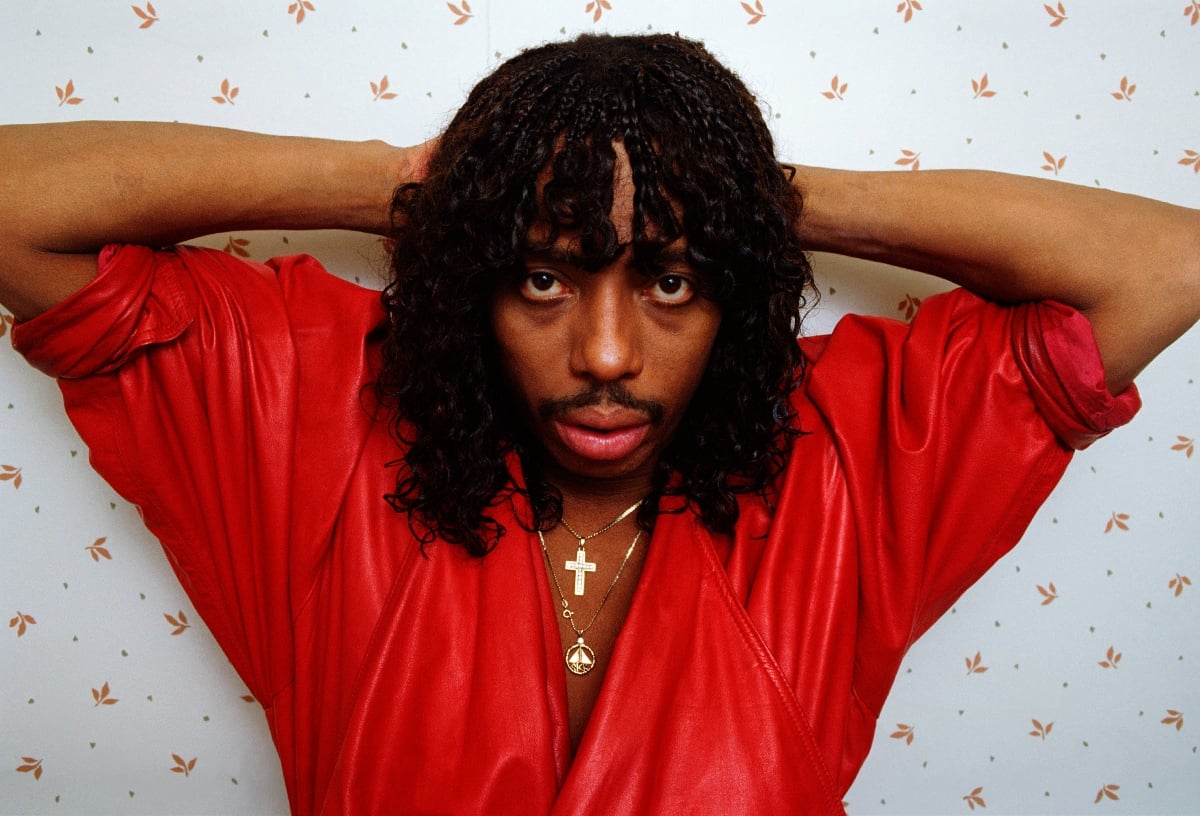 Rick James and Prince had an ongoing rivalry
By the time Prince entered the mainstream music scene, Rick James already had major hits under his belt as a singer and producer. But he took notice when Prince gained momentum, and admitted he felt resentful.
In his memoir, Glow: The Autobiography of Rick James, he wrote that he welcomed Prince into the game but he "never liked his f*ckin' attitude."
In the early days of Prince's career, he toured with James as an opening act. James' manager convinced the "Fire and Desire" singer to give Prince a chance after word got around that the young artist was an admirer.
But tensions flared on tour. James claimed Prince was copying his style and some of his signature moves. To top it off, their bands weren't getting along. "My band was a bunch of friendly down-home brothas loved by everyone," James wrote.
"His band was a bunch of snobs who never bothered to acknowledge my guys. My band was ready to kick their a*sses — but I said no. Let's work this out like gentlemen," he said.
Their two camps had a meeting but no one's behavior changed on that tour. They had several confrontations, and for years, James did not like Prince. The two artists managed to make peace late in their careers.
Rick James made Prince apologize to his mother
In 1981, James released his fifth studio album, Street Songs. He won an American Music Award for the project and attended the ceremony with his mother. James recalled how he brought her to Dick Clark's after party as his date. "She was impressed with stars and never tried to hide it. In fact, she collected autographs," he wrote.
James said at one point during the party, his mother came up to him, excited about bumping into one person: Prince. He hoped she hadn't asked for his competitor's autograph, but she did.
However, he learned that Prince didn't give her one. According to James' mom, when she asked, he turned and walked away from her.
Hearing that pissed James off. "That's all I needed to hear. I chased after that little turd. I caught up with him and was about to lay him out when his manager stepped in," James recalled.
Prince's manager intervened, and James explained Prince dissed his mother and he wanted to beat him. Prince said he didn't who his mom was, but James was still irate. "Well now you know, motherf*cker," he retorted. The manager smoothed things over.
"Prince apologized to Mom and apologized to me. I was a little disappointed 'cause I really did wanna kick his a*s," James said.
The following year, James kept up their game of tit for tat at his "Cold Blooded" tour when he gave Prince's front row seats away to another rock star. Prince didn't find out until he showed up to James' show.