Rick Springfield & Coheed and Cambria Finally Reveal Who 'Jessie's Girl' Really Is
With the help of Coheed and Cambria, Rick Springfield has finally revealed who 'Jessie's Girl' really is in the sequel 'Jessie's Girl 2.'
Rick Springfield is best known for his chart-topping song, "Jessie's Girl." The original hit tells the story of a young woman Springfield wants, but can't have. Now, almost 40 years later, fans are finally learning more about "Jessie's Girl," thanks to Coheed and Cambria's sequel, "Jessie's Girl 2."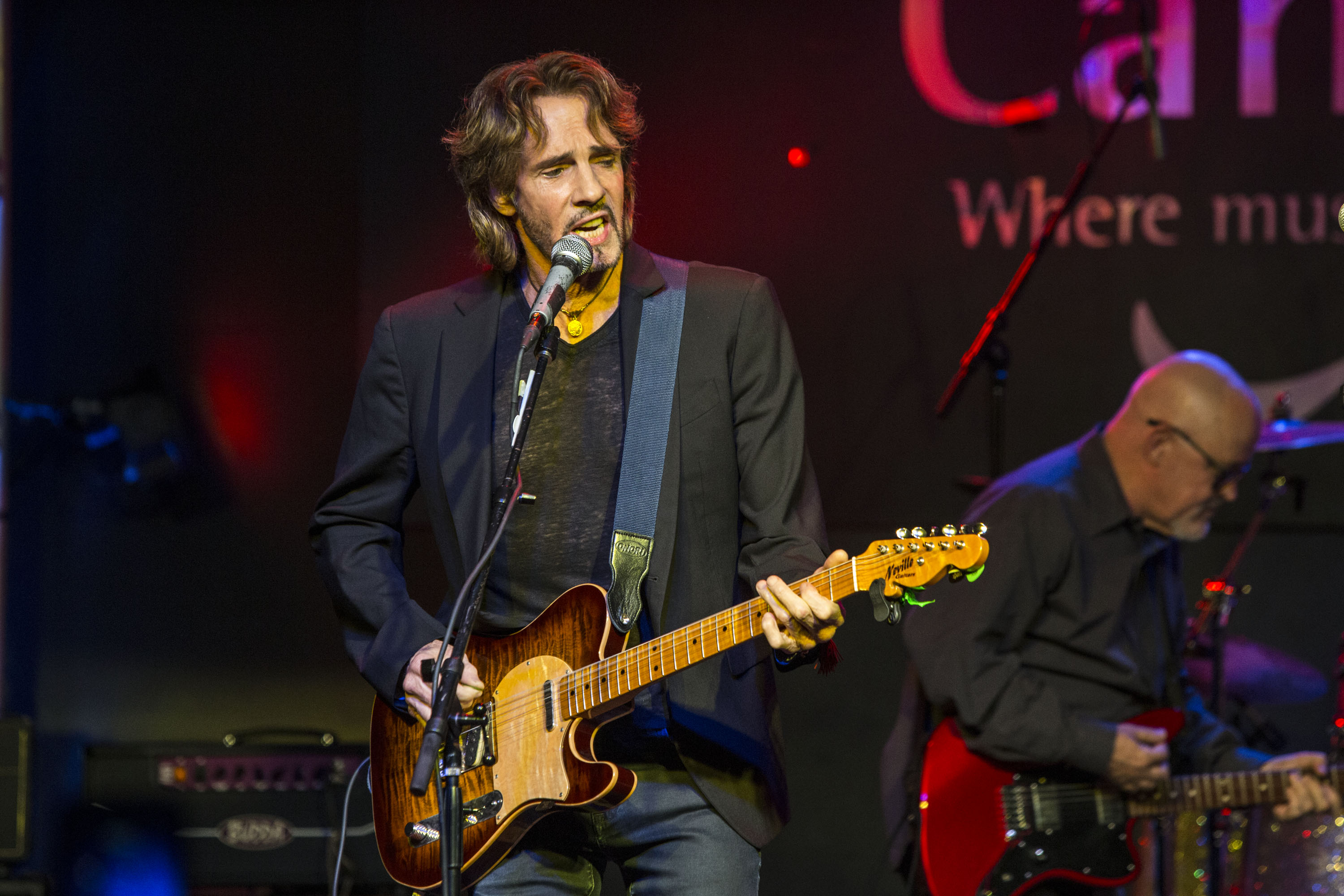 Before he became a chart-topping artist, Rick Springfield was an actor
In the early 1980s, Springfield was cast as Dr. Noah Drake on the soap opera General Hospital. He portrayed Noah Drake for two years, until his music career took off in 1983. 
As it turns out, Springfield started acting because he nor his agent were sure his music career would be successful. When Springfield signed a contract with RCA Records to record Working Class Dog, neither had high hopes for the album.
"I didn't think anything would happen, so it was a big surprise all around," Springfield told Billboard. "The first one that becomes a hit is always, 'Oh my God, how did that happen?!'" 
Fortunately, Springfield's career did take off. He went on to record 17 studio albums, and he continues to make music today. 
'Jessie's Girl' is about a real woman 
One of the songs that skyrocketed Springfield to success was "Jessie's Girl." Springfield said the song was inspired by a woman in a stained glass art class he was taking. 
"This girl was at the class, and she was just — you know, burning," Springfield explained to Fox News. Unfortunately, the woman wanted nothing to do with Springfield because she had a boyfriend.
"I took my sexual angst home and started writing a song about it," Springfield admitted. In reality, the woman's boyfriend's name was Gary. According to Springfield, that name didn't work well in the song, so he changed it. 
Ron Jessie, a player for the 1979 Los Angeles Rams, inspired the name "Jessie".
"I was wearing his shirt that I had just picked up at a market that said 'Jessie' on the back," Springfield continued. "It was [spelled] J-E-S-S-I-E, which is a female. I meant to spell it J-E-S-S-E, but the rest is kind of history."
Coheed and Cambria wrote a sequel to 'Jessie's Girl' 
Almost 40 years later, Coheed and Cambria have created a sequel to Springfield's 1981 hit. 
The song, aptly titled "Jessie's Girl 2," tells the story of what would have happened if Springfield had gotten the girl all those years ago. 
The idea of a sequel to "Jessie's Girl" first dawned on Coheed and Cambria in 2019. "Has anyone ever written a sequel to another artist's song?" vocalist and guitarist Claudio Sanchez wondered (via Entertainment Weekly).
Sanchez thought it would be interesting to continue the tale of "Jessie's Girl" set in "a National Lampoon's movie meets So I Married an Axe Murderer."
'Jessie's Girl' is a psychopath
Thanks to Sanchez's hybrid idea, fans finally know more about who "Jessie's Girl" really is. 
It turns out she's not the woman Springfield thought she was. 
Throughout the song, Sanchez sings about "the flip side of Jessie's girl that no one knows." The song takes Springfield's original tale and flips it upside down, demonstrating how "Jessie's Girl" is now "the hunter," not "the hunted." 
Springfield has a verse in the song that clarifies the story of how he and "Jessie's Girl" got together in this alternate universe: 
It sure seems strange he put up no fight
When she broke his heart that fateful night
Jessie played sincere; he sure seemed cool
What I hadn't known was I was his fool
We're married now, house, job, three kids
Dreaming of what life could have been
Stranded on the if's and maybe's
Had I left that monster in the 80's
"Jessie's Girl 2″ is available for pre-order. The 7" vinyl release will debut on Sept. 4.