Rick Springfield Reveals That 'Jessie's Girl' Was Actually Based On a Guy Named Gary
Rick Springfield's wildly popular 1980s pop tune "Jessie's Girl" was autobiographical, but instead of Springfield pining for Jessie's girl, it was actually Gary's girl.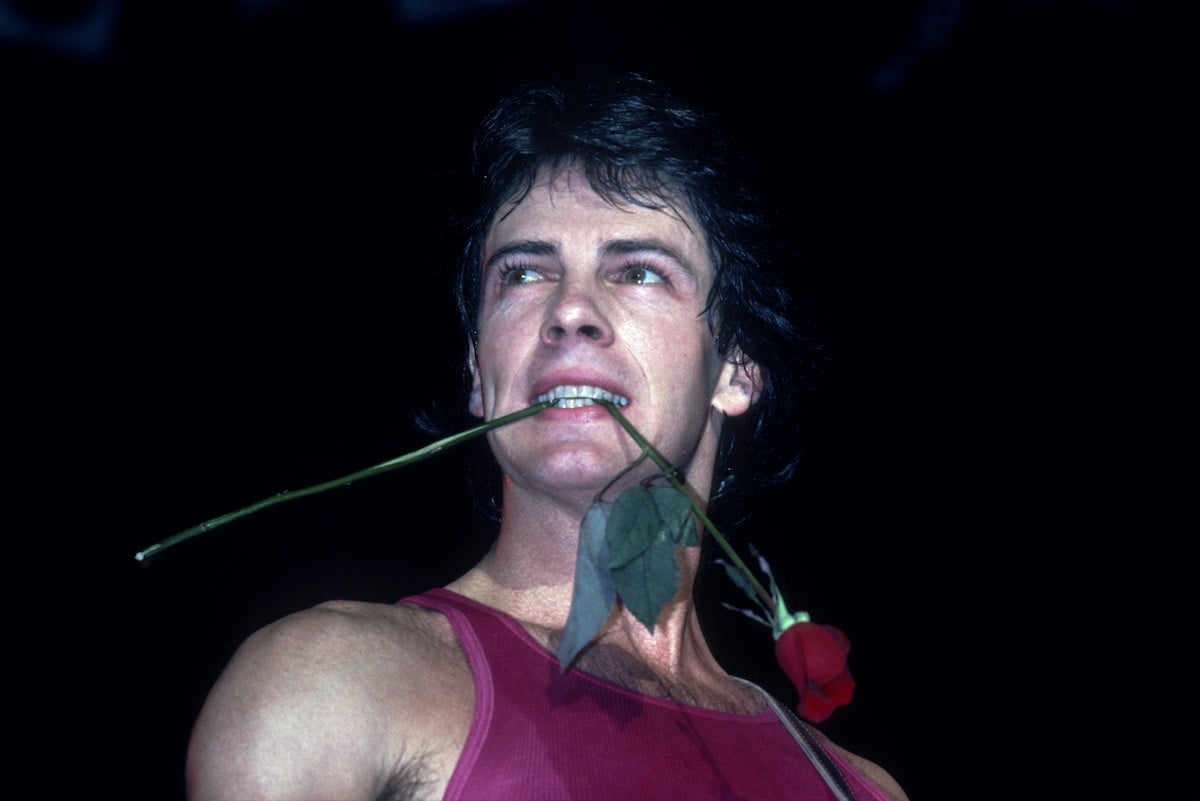 Like many teens, Springfield revealed that he longed for the girlfriend who dated one of his classmates. Apparently, his name was Gary and not Jessie. Years later when Springfield became a recording artist, he was kicking around the idea of writing a song about the all too familiar experience.
'Gary' wasn't even Rick Springfield's close friend
The song somewhat implies that "Jessie" is a friend of Springfield's. It also makes it seem like Springfield was obsessed with the girl in question. However, Springfield took creative liberties with his experience and downplayed what truly happened.
In fact, Gary was simply a guy who was in Springfield's stained-glass class and he admitted he didn't actually know the name of Gary's girl. But, the Consequence of Sound reported in 2015 that he was "panting over [her] from afar." Once the class ended, Springfield went his way and never really stayed in touch with Gary.
Springfield shared he felt the need to change Gary's name to Jessie. "I almost called the song Randy's Girl," he laughed. "I'm so glad I didn't." Springfield said he arrived at the name Jessie after seeing it on the back of a baseball shirt.
Gary's girl probably doesn't know the song is about her
Years later Springfield wondered if Gary's teen girlfriend knows "Jessie's Girl" is about her since he never actually talked to her. "Nobody ever came up to me and professed to be her, and I guess that's kind of a shame," he said. "I don't know if she's aware that 'Jessie's Girl' is about her. In later years she may have read that Gary was part of the song's background, seen the reference to stained glass, and put two and two together, but it's more than likely that she doesn't know. Hey, I got a pretty good song out of it so I'm okay with the deal."
Springfield also described how the musical aspect of the song came together. "The riff came first," he recalled. "And although it's a pretty simple-sounding song it wasn't easy to write. It took about two months, working on the guitar and piano. Neil added a vibe to the song, but it was the producer, Keith Olsen, who convinced me to shorten a long guitar solo I'd played on the demo which was right out of the seventies. It's a bubbly and vivacious song, but it's dark. It's also covetous, which a lot of my music is."
"Jessie's Girl" quickly became an '80s anthem, remaining on the Billboard chart for 20 weeks, peaking at number 10. Springfield's "Calling All Girls" bested "Jessie's Girl," peaking at the number four spot the following year, but only remaining on the chart for 12 weeks.