Rick Springfield's Strangest Fan Interaction Involved the FBI
World-famous singer-songwriter Rick Springfield has a lot of fans. While he loves interacting with them, there have been some encounters that are all too strange. During a phone call with Showbiz Cheat Sheet, Springfield shared his all-time most bizarre interaction with a fan that involved the FBI.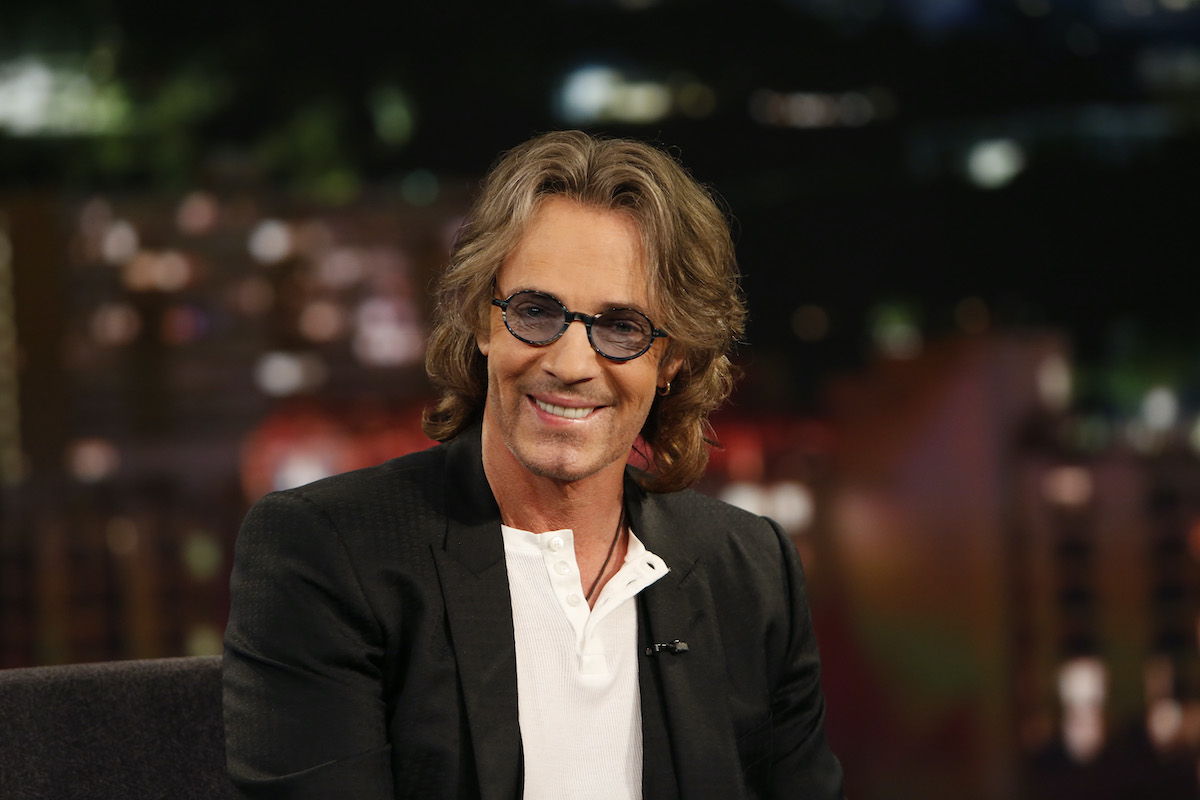 Rick Springfield is close with his followers 
For years, Springfield has offered meet-and-greets to his fans. The coronavirus (COVID-19) pandemic put a stop to Springfield's plans to tour and do said meet-and-greets — until now. Thanks to the internet, Springfield is still able to do digital meet-and-greets with fans. 
On Feb. 14, Springfield's concert film Orchestrating My Life will debut. Fans interested in viewing the live concert footage and exclusive behind-the-scenes photos and videos from Springfield can purchase tickets for the event through his website. 
Springfield is also offering meet-and-greet packages, which include a ticket to the streaming event plus a pre-show chat. Unlike his previous in-person engagements, Springfield will be answering fan questions live via Zoom. This leaves less room for fans to con Springfield, as one woman did in the past. 
A fan fooled Rick Springfield's band in the '80s
In the '80s, Springfield was nominated for Grammys and on the road touring. One day in a Jacuzzi, Springfield met a woman who was "nonplussed at the attention" he was getting from other patrons at the hotel. 
"Are you someone I should know?" Springfield recalled the woman asking in his 2010 memoir Late, Late At Night. "I tell her who I think I am and she seems intrigued. 'Hmm. I don't think I've ever heard of you before,' she says, and follows with, 'Do you think I could come to the show tonight?'" 
Springfield's initial impression of the woman was that she seemed "nice enough" and "mature." He invited her to his show that night and they quickly formed a friendship thanks to her connection with the Marriott hotel chain.
A fan told Rick Springfield she was a Marriott heiress
That was the first of many concerts for this woman, who told Springfield she lost her husband in a "terrible car crash."
"She said her name was Patty Marriott," Springfield explained over the phone. "Patty" started attending shows regularly, later informing Springfield of her connection to the Marriott hotel chain. After months of free hotel rooms from the alleged heiress, Springfield's tour ended. 
A few months later, Springfield is surprised when the FBI comes looking for "Patty Marriott." 
"They tell us they're after her for writing bad checks to cover all the 'free' hotel rooms she'd gotten for us," says Springfield in his memoir. Unsurprisingly, the woman had no connection to the Marriott family whatsoever. 
"She totally played dumb and ended up befriending me and my band," he told Showbiz. In reality, "Patty" was a "stoned fan and had planned the whole thing," according to Springfield.
In his memoir, Springfield wished he could find the woman and hire her after learning of her con. 
"Anyone who could pull off the 'swindle of the decade' that she pulled was someone I wanted working for me," he wrote. "Never did find her — and I hope the FBI didn't either."