Ricky Gervais Claims He Would Have Joked About Jada Pinkett Smith's 'Boyfriend' Instead of 'Tame' Oscars Hair Jab
During a live Twitter chat with fans, comedian Ricky Gervais spoke out about what he called a "tame" jab at Jada Pinkett Smith's hair during the Oscars 2022 broadcast. The five-time Golden Globes host claimed that he would have poked fun at Pinkett Smith's "boyfriend" instead of her hair, given the opportunity. In the clip, Gervais referred to Chris Rock's G.I. Jane joke that caused Pinkett Smith's husband, Will Smith, to walk onstage and slap Rock in the face for insulting his wife during the star-studded event.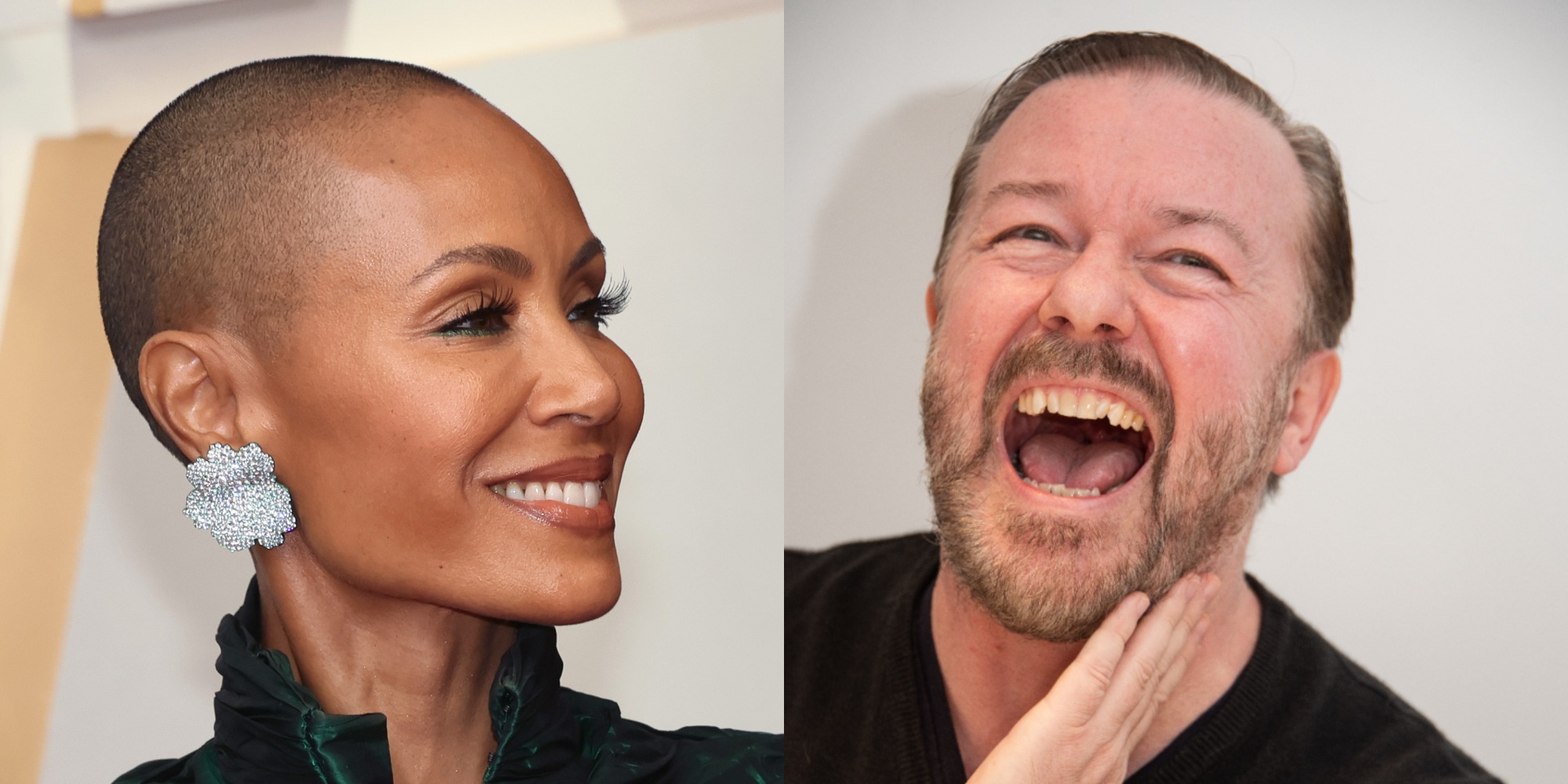 Gervais admitted he'd have limitations as an Oscars host
In January of this year, Gervais guested on The View. He spoke about why he didn't think he would ever be asked to host the Academy Awards.
Decider reported that the comedian explained that he had the freedom to say whatever he wanted as the host of The Golden Globes.
"I might be allowed to host [the Oscars] if I did what I was told, but there's the rub," Gervais explained.
"The good thing about the Globes was [that] they said I could write my own jokes, say what I want, and not rehearse. And that is too good for a comedian to turn down, whereas I don't think the Oscars would ever allow me that freedom, and rightly so. I think they would be mad," he continued.
But Gervais admitted that if the Academy agreed to those rules, "I'd do it. I'd do it for free."
Gervais would have taken a different route in regards to joking about Jada Pinkett Smith
April 3, 2022
On Twitter, Gervais claimed Rock's joke about Jada Pinkett Smith's hair was "like the tamest joke I would've ever told."
Fans then asked the comedian what would have happened to him in the same circumstances. He said he was annoyed about the entire situation.
His reply? "Nothing."
"Nothing would happen to me because I wouldn't have told a joke about his wife's hair," he said of retribution from Will Smith.
"I'd have told a joke about her boyfriend," he quipped.
The comedian referred to Pinkett Smith's relationship with singer August Alsina.
Pinkett Smith admitted in July of 2021 that she and Alsina had a relationship.
He addressed Rock's joke further and responded to fans that claimed Rock's joke was "joking about Jada's disability."
Pinkett Smith has alopecia, which causes hair loss.
"Well, I'm going a bit thin. I'm disabled," Gervais said of his own hair.
"I can park next to Tesco's now [in disabled parking]. I'm fat. That's a disease. I'm fat and balding."
"However, you don't hit anybody about a joke," the comedian clarified of Smith striking Rock on the Oscars stage.
Gervais pushed the envelope in 2020 as the host of the Golden Globes
During the 2020 Golden Globes, Gervais came out swinging against the Hollywood elite.
"You'll be pleased to know this is the last time I'm hosting these awards, so I don't care anymore," Gervais said.
He wasted no time going after the star-studded invitees to the event.
His first target was actor Felicity Huffman, imprisoned in 2019 for a college admissions scandal involving her daughter.
"I came here in a limo, and the license plate was made by Felicity Huffman," Gervais said.
Gervais complained about the running time of Martin Scorcese's film Once Upon a Time in Hollywood, at almost three hours long. He said its star, Leonardo DiCaprio attended the premiere, and "by the end, his date was too old for him."
He also asked celebrities not to grandstand when they won an award.
"If you do win an award tonight, don't use it as a platform to make a political speech. You're in no position to lecture the public about anything. You know nothing about the real world," he jabbed.
RELATED: Chris Rock Ticket Sales Double After Will Smith Slap at the Oscars