Ricky Gervais' New Cat 'Pickle' Takes Over Social Media and Fans Are Loving It
After Life star Ricky Gervais is known for his acerbic humor, legendary roasting of celebs, and his love of animals. The comedian and his partner Jane Fallon suffered the loss of their longtime pet cat Ollie in March 2020, and recently decided to foster a cat in need of a home to help the healing process.
Coming as no surprise to his 14.5 million Twitter fans and 2.9 million Instagram followers, Gervais announced on social media in October that the cat is now a permanent family member. Naming the favored feline "Pickle", Gervais has been keeping fans posted on the cat's every move.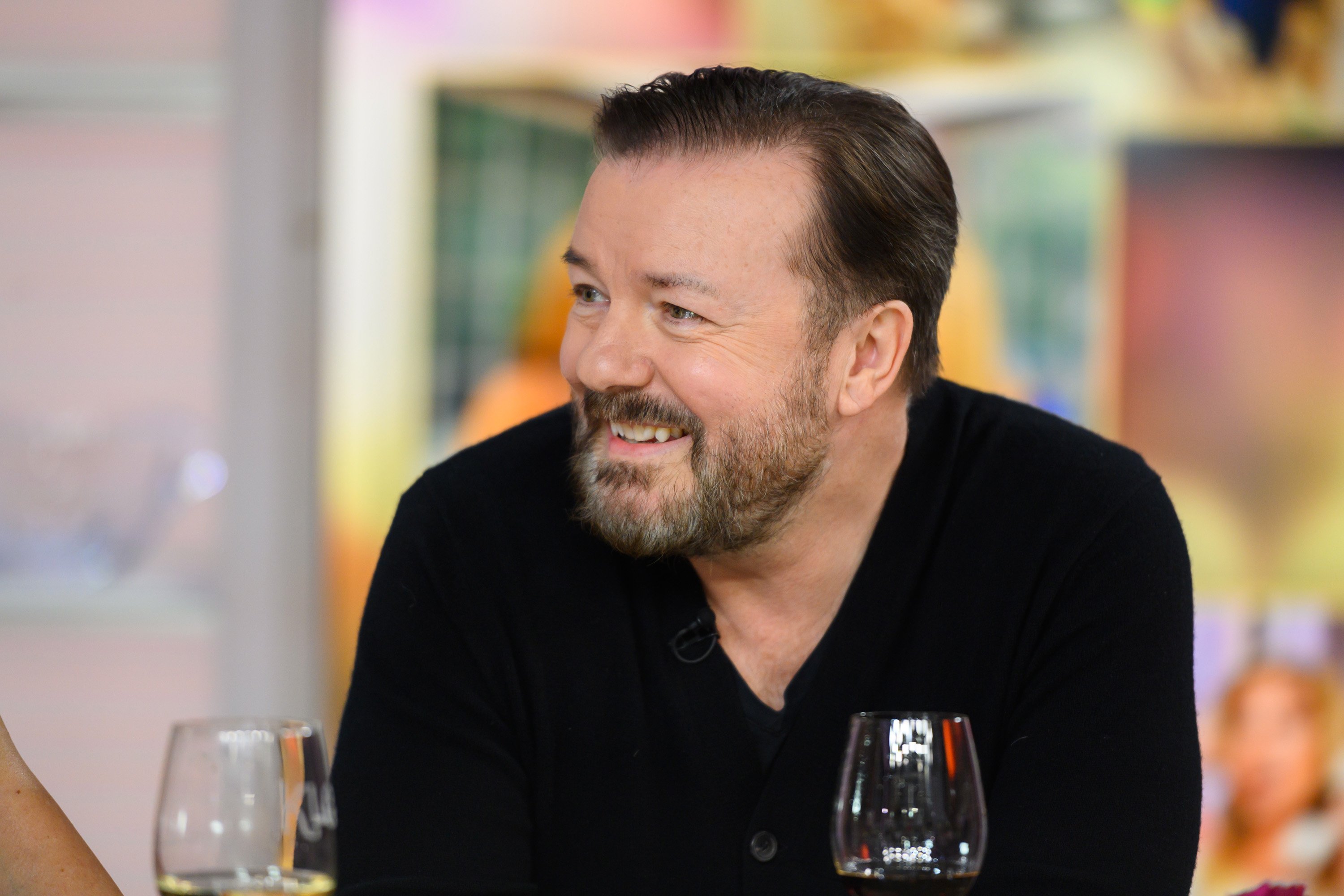 'After Life' star gets a new family member
Gervais and Fallon adopted Ollie in 2003. Naming the cat after his comedy idol Oliver Hardy, The Office creator was given the pet by television host Jonathan Ross. After health issues remained unresolved, Gervais announced Ollie's death in March.
"Just had to say goodbye to the sweetest little soul I've ever known. RIP Ollie July 9th 2003 – March 10th 2020," he wrote on Twitter, also expressing gratitude for the many condolences he received. "A heartfelt thank you for all your lovely tributes to @myleftfang. I can't quite bring myself to respond at the moment, but your kindness is very much appreciated."
In October, Gervais and Fallon brought home a cat with the name "Catkins" from a shelter while she waited for her forever home. It wasn't long before Gervais announced the furry feline wasn't leaving… ever.
"Quick update on the cat we're fostering," he posted on Instagram days after bringing the cat home. "She keeps getting on my lap and staring at me. We're keeping her."
Introducing Picklicious Fatkins the First – but you can call her Pickle
Later the same day, Fallon revealed the special moniker they chose for their new resident.
"OK we have a decision…. meet Pickle," Fallon wrote on Twitter, also providing her proper name. "Full name Picklicious Fatkins the First. #Pickle"
Since welcoming Pickle into the family, Gervais has provided a steady photos of content for his followers featuring the feline in various moods and actions. The Golden Globes host often includes himself in the pictures along with his trademark hilarious comments.
An example shows Gervais pointing towards a guilt-ridden Pickle with the caption, "I wonder who's been sharpening their claws on the back of the sofa." Other posts just feature Pickle solo with comments like "crouching tiger," or "laundry day." Naturally, his followers are relishing the cat content.
"So handsome. And as for you Ricky…" a fan commented. "Pickles is the greatest Ricky," another wrote. "Haha, adorable duo!" a follower posted.
Ricky Gervais continues his crusade in animal welfare
Gervais has always been vocal when it comes to advocating for animals. The actor was honored with a Creative Coalition award earlier this year for his work in animal welfare.
"I think animals are unconditionally perfect," Gervais said, according to Extra. "I've never understood animal cruelty. And for me, it's what a platform is for — to use your voice for those who haven't got one."
The Netflix star recently teamed up with In Defense Of Animals for their Fur Free Friday initiative. Always outspoken, Gervais didn't hold back on his thoughts about fur-wearing.
"If you buy fur then you buy cruelty," he said in a statement to World Animal News in November 2020. "Beautiful, innocent, intelligent animals, tortured to death for fashion. Shame on you. Disgusting. I stand with In Defense of Animals against the cruel fur trade."
Clearly, Gervais will not be backing down on his crusade to help animals, nor slowing down on his proud posts of Pickle.