What Is Ricky Martin's Net Worth?
"Livin' La Vida Loca" is one of those songs that just about everyone has heard and has been stuck in your head on more than one occasion. It's also the song that made Ricky Martin an international superstar.
Since living the crazy life Martin has kept busy acting, writing, and served as a coach on a few reality TV competition shows such as The Voice Australia and The Voice Mexico. Here's more on the Latin singing sensation including his age, his net worth, who he's married to, and how many children he has.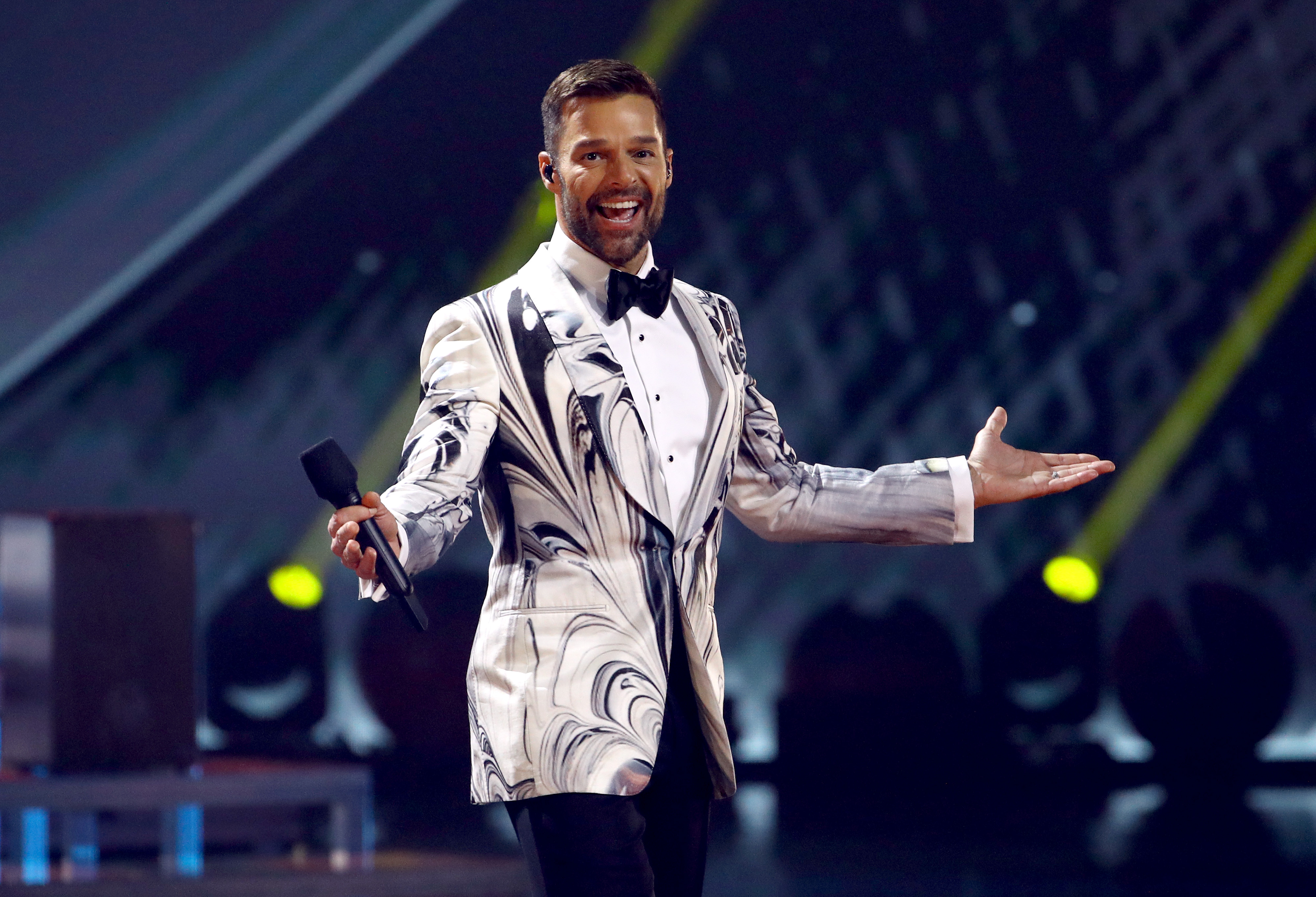 Ricky Martin's age
The singer was born Enrique Jose Martin Morales IV on Dec. 24, 1971, in San Juan, Puerto Rico to parents Nereida Morales and Enrique Martín Negroni.
Martin began singing and acting at a young age, appearing in several local TV commercials before auditioning to be in the boy band Menudo. After trying out for the group three times, he finally earned a spot in 1984 when he was 12 years old. Martin traveled and toured with Menudo for five years. He then returned to Puerto Rico to finish high school and moved to New York to pursue a solo singing and acting career.
A few years later, he released his debut solo album and became a well-known artist in the Latin community throughout the late '80s and '90s. He continued to act as well with roles on TV in Mexico. Martin was also featured on the American soap opera General Hospital. In 1999, he released his first English album in an effort to crossover.
How much Martin is worth today
"Livin' La Vida Loca" was the first single off the English-language album and became a smash hit, catapulting Martin into a megastar and making him a household name. The record was certified 7× platinum in the United States and went on to sell more than 15 million copies worldwide.
Martin has been dubbed "The King of Latin Pop" and is often credited with paving the way for other Latin musicians such as Jennifer Lopez, Enrique Iglesias, and Shakira. During an interview with E! in 2020, Iglesias said: "I love his music. I'm a huge fan, I've seen him multiple times live and he's an incredible performer." The "Be With You" crooner added that while touring with Martin he is "going to sit back watch and learn."
Martin has continued to put out new music over the years and acts as well. He portrayed Antonio D'Amico in the 2018 miniseries The Assassination of Gianni Versace: American Crime Story. In addition to acting and singing, Martin penned his autobiography, Me, which made the New York Times Best Seller list in 2010. He wrote a children's book too titled Santiago the Dreamer in Land Among the Stars. According to Celebrity Net Worth, Martin has an estimated net worth of $120 million.
Who he's married to and how many kids he has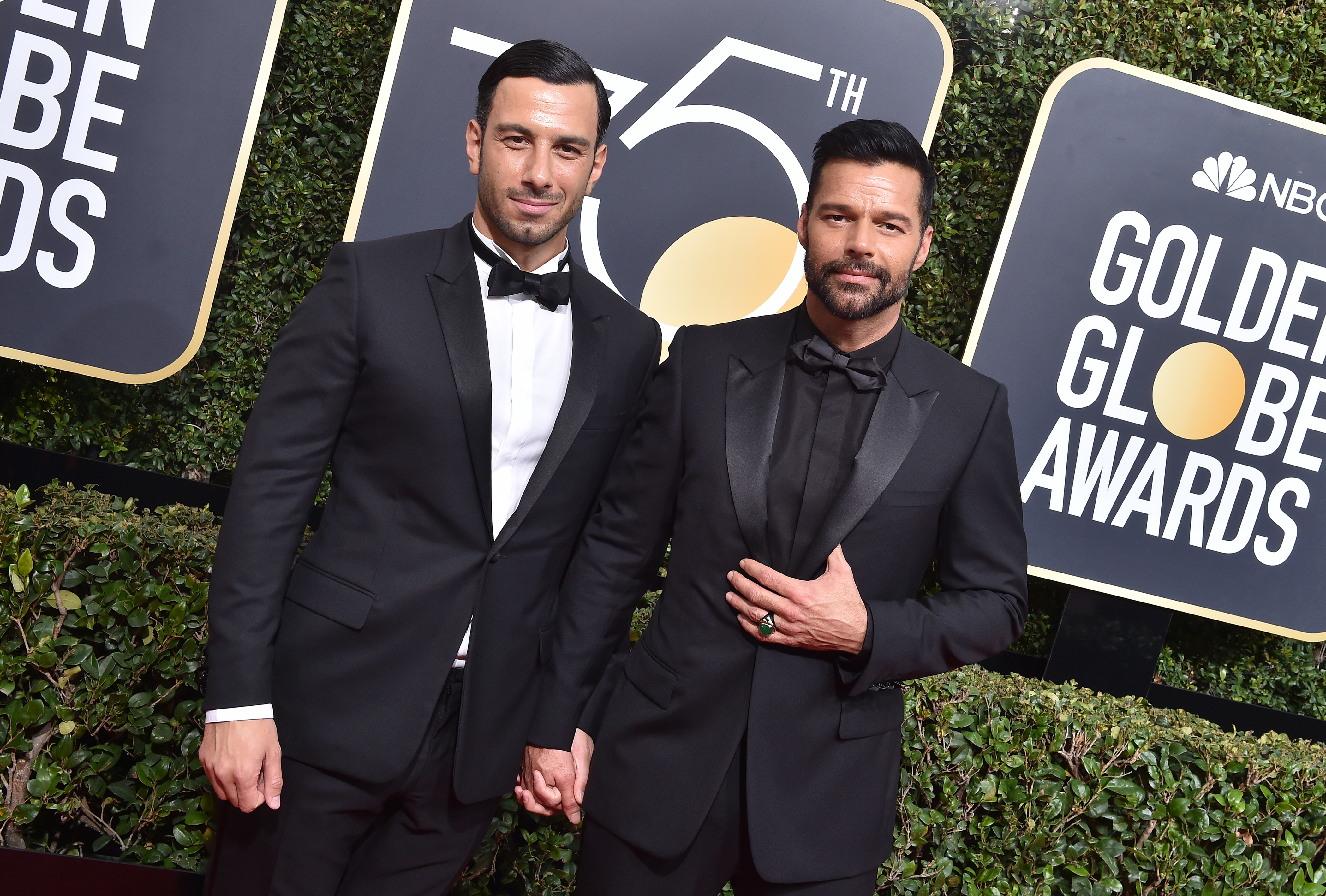 With Martin's global success, rumors over the years swirled about his love life.
He addressed his sexuality on his official website in 2010. "I am proud to say that I am a fortunate homosexual man," he wrote according to ABC News. "I am very blessed to be who I am."
In 2008, Martin became the father of twin boys, Matteo and Valentino, born via surrogate mother. Eight years later, he began dating Syrian-Swedish artist Jwan Yosef. The pair tied the knot in 2017. Today they have one daughter, Lucía Martin-Yosef, and one son, Renn Martin-Yosef, together.