Ridley Scott's 'Gladiator' Had a Sudden Tragedy Happen During Filming
Ridley Scott is best known for his sci-fi movies like Alien and Blade Runner, but his epic historical drama Gladiator can hardly be forgotten. Russell Crowe might have had some concerns with the script, but his role as Maximus earned him an Academy Award for Best Actor.
While Gladiator is one of Scott's most successful films, it did not get done in a day and wasn't without its struggles. A real tragedy happened while filming. Actor Oliver Reed suddenly died after a night out drinking during filming, and somehow, Scott got his film back on track.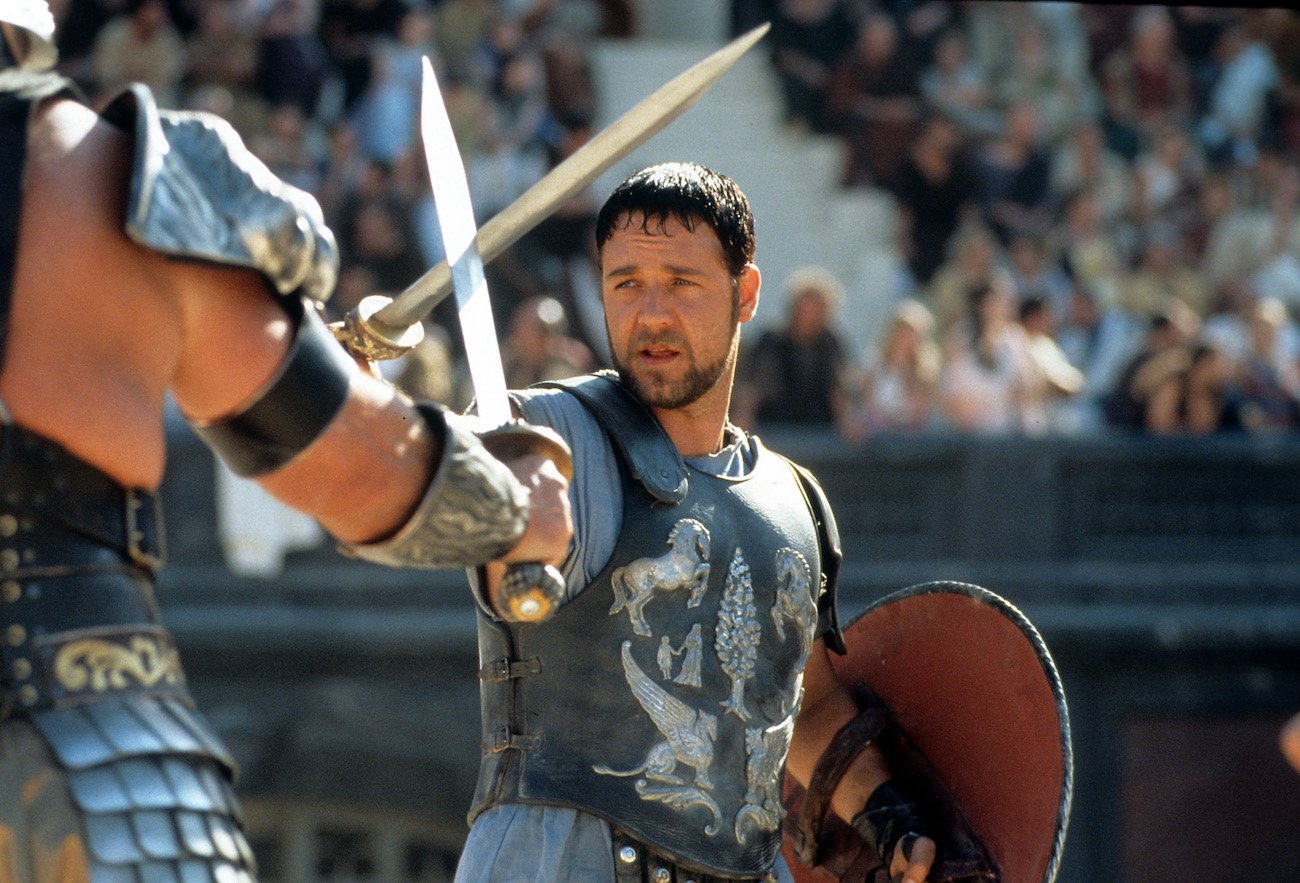 Who did Oliver Reed play in 'Gladiator'?
In the Roman epic, veteran actor Oliver Reed plays the old gladiator trainer, Antonius Proximo. He buys Maximus in North Africa, and in the gladiator's pit, Proximo becomes Maximus' only friend and mentor.
They bond over their sworn allegiance to Marcus Aurelius. Maximus fought under Aurelius, and Proximo was freed by him when he was a gladiator. If Reed lived through filming Gladiator, his character would have also lived. Proximo and his men sacrifice themselves so that Maximus can escape.
By the time Reed starred in Gladiator, he'd already had over 120 acting credits, starting his career in 1958. He's best known for his roles in The Trap, Oliver!, The Devils, and The Adventures of Baron Munchausen.
RELATED: A 'Gladiator' Sequel Nearly Reincarnated Russell Crowe's Maximus and Placed Him in the Modern-Day Pentagon
Actor Oliver Reed died suddenly during filming
Speaking to Variety about the 20th anniversary of Gladiator, Scott reflected on Reed's death, saying the actor "dropped down dead on the floor of a pub" halfway through filming.
"One Sunday morning, he dropped down dead on the floor of a pub. He probably had a couple of pints and said, 'I don't feel good,' laid on the carpet and died," he said. According to Variety, Reed, an "infamous hell-raiser," promised Scott not to drink while shooting; instead, he drank on the weekends.
"He's in this bar in Valletta and this British Destroyer is anchored in the bay and the crew comes in," screenwriter David Franzoni said. "He challenges the crew to some sort of drinking debauch. He drinks some, passes out and dies. I still have his bar tab, by the way."
Looper writes Reed was famous for "embarking upon legendary drinking binges" and often drank with The Who's drummer Keith Moon. The night he died, they write that by some accounts, Reed drank "about eight pints of beer, a dozen shots of rum, half of a bottle of whiskey, and some cognac for good measure." After engaging in a couple of arm wrestles, he collapsed and had a heart attack.
The cast and crew mourned his death. "David Hemmings (Cassius) promised to look after him and said to me, 'I'm really sorry, old boy,'" Scott continued. "Joaquin was very attached to Oliver and was very upset about that. We managed to finish off what was required from Oliver, stealing digital images of his face and attaching them to an appropriate body." But Scott still had to figure out how to film Reed's scenes without him.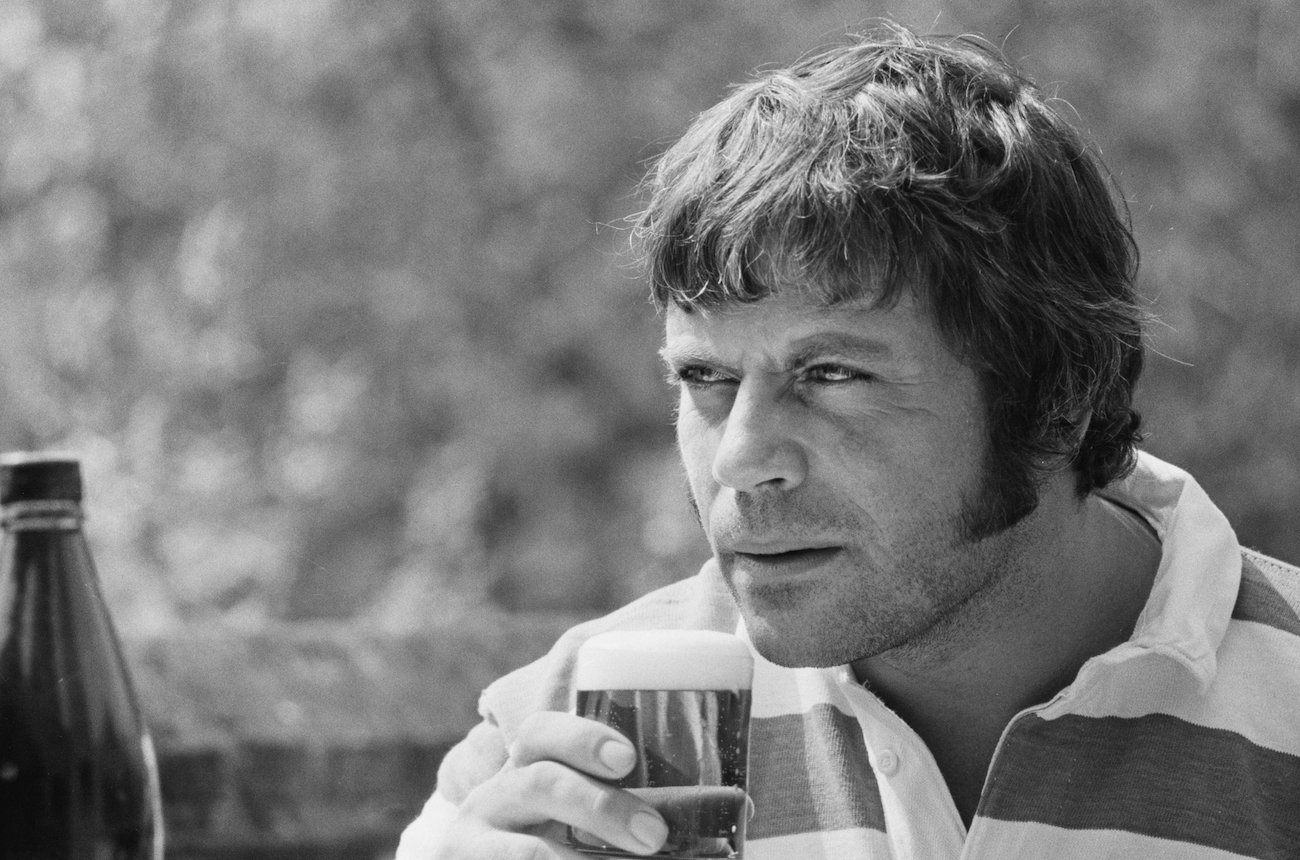 RELATED: How Russell Crowe Made Sure His Dying Uncle Got to See 'Gladiator'
Ridley Scott used CGI to finish Reed's scenes in 'Gladiator'
The first thing Scott did following Reed's death was to rewrite the script. He gave Proximo a brave death and then shot "two scenes were shot which would complete Proximo's arc," Looper writes.
The first scene was when Proximo visits Maximus in jail. This was the hardest to shoot because it dealt with "the kind of digital trickery that is commonplace today, but which was practically unheard of 20 years ago." Scott used a stand-in, then the special effects company The Mill used extra footage of Reed's face and digitally pasted it on the stand-in's body. It was tricky because they were in shadow, and Proximus is talking through bars.
The second scene was Proximo's death. Scott also used a stand-in from behind, and The Mill digitally placed footage from an earlier scene (where Proximo tells Maximus, "We mortals are but shadows and dust") on the stand-in's body. All in all, the work that needed to be done cost $3.2 million for only about two minutes of film.
RELATED: Russell Crowe Thought the Original 'Gladiator' Script Was 'So Bad'
Along with Reed's death, things on set were short of a victory in the Gladiator's ring. Franzoni called Gladiator's production process "a very '60s way to make a film," because they drank whiskey and smoked cigars. At least Scott and his team were able to pull it out of the bag to fix Proximo's scenes and got the film to the Academy Awards.