Inside Rihanna's New $13.6 Million Beverly Hills Mansion
Rihanna is a legendary musician and a brilliant businesswoman. Though she got her start in the music industry with her hits like "Umbrella" and "We Found Love" her career has become so much more than that.
Never one to be placed in a box, Rihanna has emerged as a force in the fashion and beauty industry. She has launched her Fenty Beauty and Fenty Skin makeup and skincare line. She also had a luxury line Fenty and still has a Savage x Fenty lingerie line.
Up next, Rihanna is set to debut Fenty Hair, and she's also made a major move in her personal life. Though she lived in London for some time, the Grammy Award winner has made a major move. She just purchased a massive Beverly Hills estate.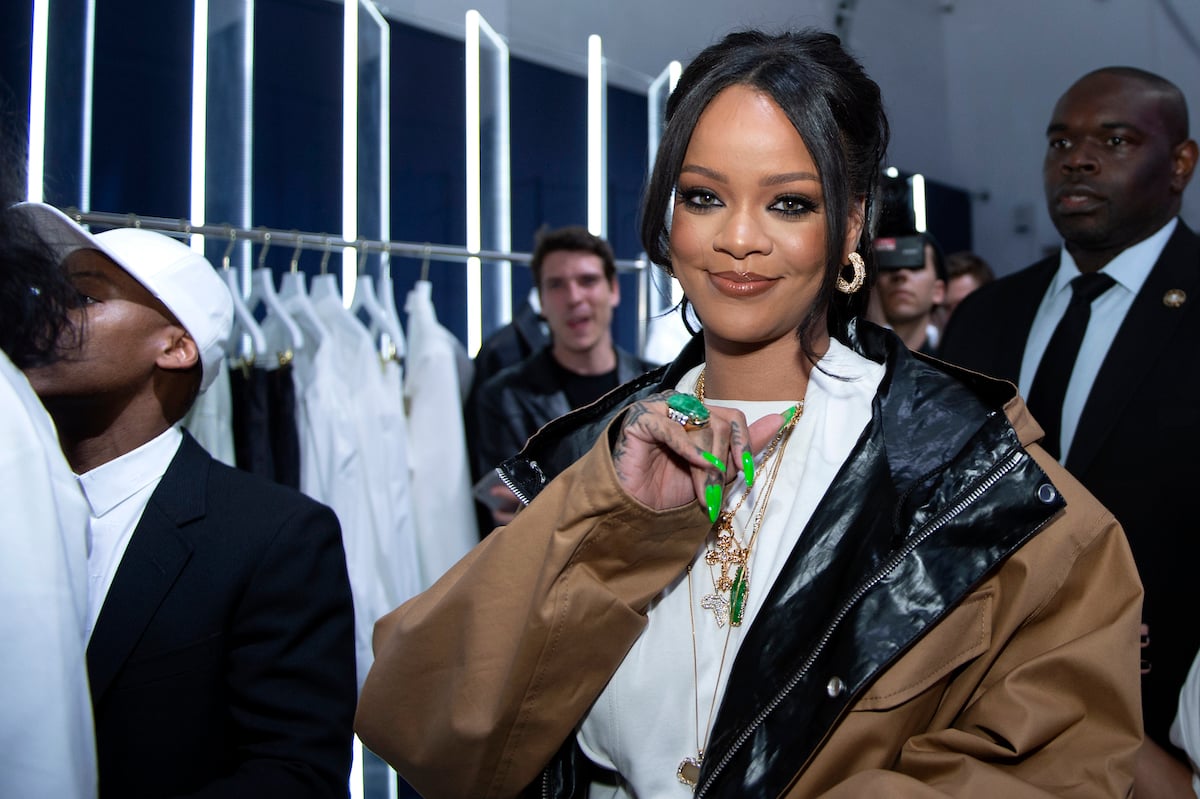 Rihanna's London house is up for sale for $41 million
In Jan. 2020, Rihanna and her longtime boyfriend, Hassan Jameel, split. According to People via Harper's Baazar, the pair were just not a good match. "Their lives were too different, and it was hard to maintain a relationship," a source said. During her relationship with Jameel, Rihanna lived in London since it was most central for both of them.
However, just nine months after her split, she left her $41 million secluded London estate. The Barbados-born singer had been renting in North London estate since 2019.
The secluded St. John's Wood was built in the 19th century and covered 6,332 square feet, and it included a home gym, private elevator, and cinema room. It also has massive living and dining spaces and has room to park 10 cars. "It's a unique house — it's quite something," Michael Sulkin of real estate agent Aston Chase told CNN. "She was there for quite a long time — I don't think most people even knew she was living there."
RELATED: Rihanna's 'Traumatic' First Kiss Entailed 'Entire Saliva Glands' In Her Mouth
Rihanna just brought a new Beverly Hills mansion for $13.6 million
Rihanna is already putting some new roots down in LA. The singer just purchased a new Beverly Hills mansion for $13.6 million. Settling in the same neighborhood of The Beatles' Paul McCartney, the singer's new home was built in 1938.
According to Hollywood Life, Rihanna purchased the home from GameMime founder Daniel Starr. However, as luxurious as her new pad is, this is not the singer's main home.
Rihanna mostly lives in her $5.5 million penthouse in Century City, and she also owns a home in Hollywood Hills that she rents out.
Inside Rihanna's new Beverly Hills mansion
It looks like Rihanna wants a lot more space than her penthouse can offer. Overlooking, Coldwater Canyon her new house sits on 21,958-square-feet and the house is 7,628 square feet itself.
The home has five bedrooms and seven bathrooms. It is decorated in marble, grey, black, white, and gold accents. The home has white oak hardwood flooring, diamond pattern panel walls in the living room, and the kitchen's marble islands and walls. It also has a gym, swimming pool, hot tub, a private outdoor terrace, and entertaining space.
It seems like the perfect fit for the star.