Rihanna's Rum Punch Will Have You Dreaming of Summer
Rihanna can do whatever she wants. The singer/businesswoman has already proven that she can conquer anything that comes her way. Now rumors are swirling that her next venture is food.
Her rum punch recipe will certainly have you dreaming of summer.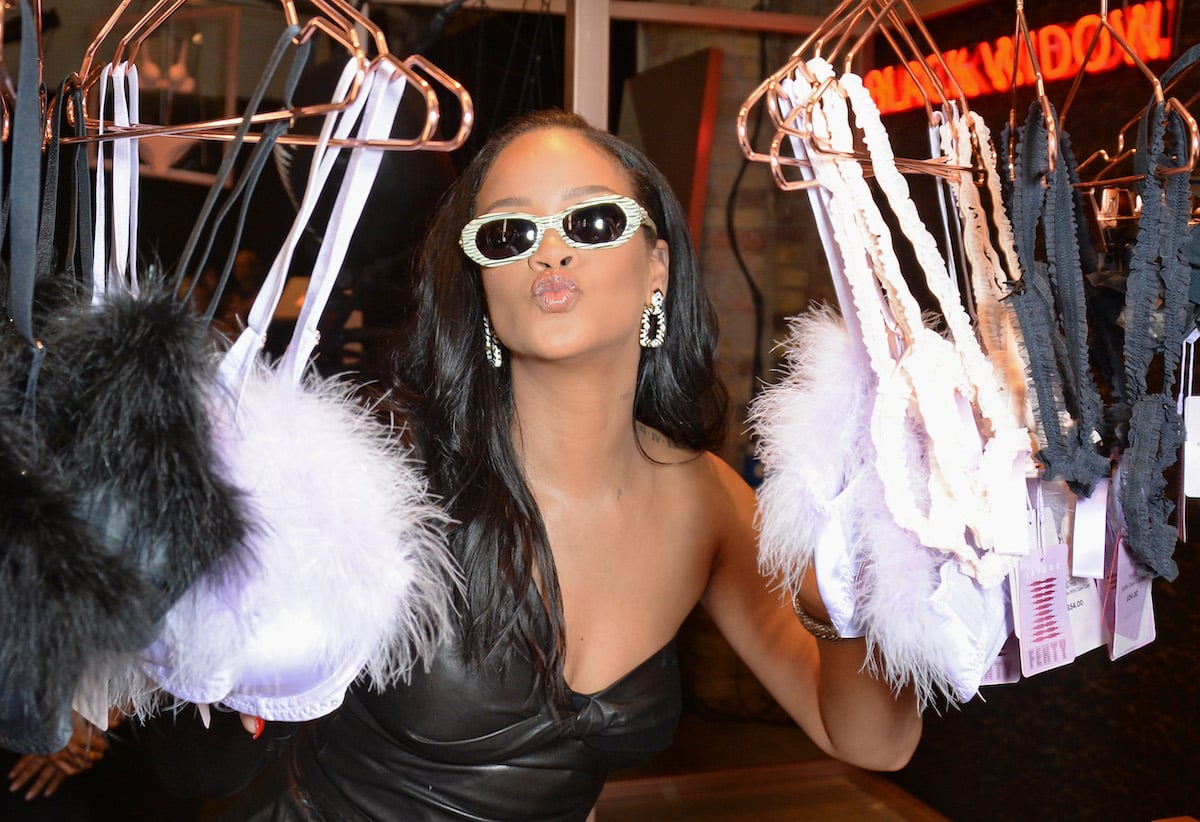 Inside Rihanna's many business ventures
Though she began her career in the mid-2000s, Rihanna has continued to evolve past being just a pop star. She revitalized the beauty industry with the launch of her makeup brand Fenty Beauty. For the first time, people had an affordable and extensive makeup line that catered to all shades and skin tones.
Rihanna took her success with Fenty Beauty to Sephora and other massive chain stores. From there she went on to give us a gorgeous skincare line, Fenty Skin.
Rihanna has also ventured into the fashion industry with her couture Fenty clothing line and her Savage x Fenty lingerie line. She has been praised for her inclusiveness and her body positivity.
"You've just got to laugh at yourself, honestly. I mean, I know when I'm having a fat day and when I've lost weight. I accept all of the bodies," she told British Vogue. "I'm not built like a Victoria's Secret girl, and I still feel very beautiful and confident in my lingerie."
With her other business ventures keeping her booked and busy, Rihanna has not yet returned to music since the debut of her hit eighth studio album, Anti.
Rihanna may be publishing a cookbook
In addition to beauty and fashion, Rihanna is a self-proclaimed foodie. The 32-year-old's long-time chef, Debbie Solomon, has revealed that the artist loves Caribbean food which means she can have something from home wherever she might be in the world.
There have even been whispers of the Barbados native publishing a cookbook soon. The List reports that the cookbook will have recipes from some of the "Umbrella" singer's favorite dishes, including Shepherd's pie, mac and cheese, fresh fish, and dishes inspired by her Barbados roots. 
Rihanna's rum punch ingredients
When Rihanna's shared her rum punch recipe with Esquire she said, "I'm Bajan, 'nuff said!"
• 2 cups coconut rum
• 1 cup brown rum
• 1 cup water
• 2 cups mango juice
• 1 cup orange juice
• 20 dashes bitters (Angostura)
• Nutmeg, grated
Rihanna's rum punch directions
There is nothing really special that goes into the recipe, other than making sure the rum punch is well mixed so that the flavors can blend together perfectly. Take all six of the ingredients except for the nutmeg and shake them together.
Once the rum punch is well shaken, pour a glass full of the liquid on top of the ice. To complete the cocktail, garnish with the grated nutmeg and bitters.
Rihanna's sweet limeade recipe
Since everyone cannot have alcohol or might not like the taste, the generous singer also offered up her Sweet Limeade recipe, which anyone can partake in. Like her rum punch, this is also easy and sweet.
The ingredients include  ½ fl oz juice of one lime, ½tbsp brown sugar or agave nectar, and 2 fl oz water.
To fix the drink, simply blend or shake everything together and pour the mixture over ice.