Rihanna Wouldn't Allow Cameras at Her Savage X Fenty NYFW Show For This Reason
Bajan superstar Rihanna has quietly and confidently been building her fashion brand, and her Savage X Fenty show during New York Fashion Week was the hottest ticket in the city. A star-studded event that brought together some of the most famous faces in music, film, and fashion, it took place on Tuesday night with one major caveat: no cameras and phones allowed.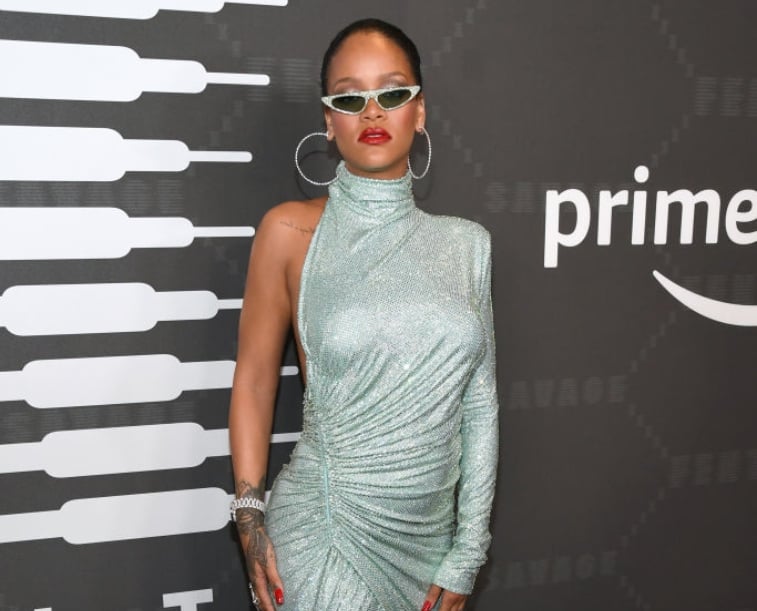 Rihanna marries her talents in music, fashion, and beauty for NYFW presentation
The Savage X Fenty show was a dazzling display of the lingerie line's fall/winter collection marked with musical acts and celebrity guest appearances. Held at Barclays Center in Brooklyn, it was no ordinary strut down the catwalk.
Instead, models donned sneakers as they posed and moved in choregraphed sequences, showing off the latest styles in the Savage line. Per The Hollywood Reporter, musical performances peppered the fashion show, and included sets from Migos, Halsey, Tierra Whack, Big Sean, and DJ Khaled.
Rihanna, who's known for upholding a standard when it comes to inclusiveness and body positivity, rallied together models of all shapes, sizes, and hues. The event is already being compared to the now-canceled Victoria's Secret fashion show, but with RiRi leading the charge, it's being viewed as cool, modern, and for the everywoman.
When attendees walked into the venue, they had to hand over their phones and cameras, and media members were advised that photography wasn't permitted, Reuters reports. The reason? The Savage X Fenty show will be exclusively televised on Amazon, therefore the chance of a leak could not be risked.
What's the deal with Rihanna's Amazon special?
Rihanna made the announcement last month that a collaboration was coming between the retail giant and her fashion house, and fans are ready. Amazon Prime Video is streaming the 2019 Savage X Fenty runway show that features all the aforementioned acts and more. Rihanna takes center stage as designer, host, and promoter.
In an Amazon press release, the singer issued this statement:
"I couldn't be more excited that everyone will have full access to The Savage X Fenty Show this year! We are working on creating a bold, sexy, super energetic experience for our viewers."
Amazon Studios head Jennifer Salke added:
"Rihanna has conquered the worlds of music, film, beauty and fashion. She has re-invented the idea of what fashionable lingerie should be for a global customer. The brand authentically reflects empowering statements of inclusivity, body positivity and fun! The Savage X Fenty Show promises to be a ground-breaking and truly unique experience and we're thrilled to give our global customers an exclusive front row seat."
In addition to the streaming deal, pieces from Rihanna's Savage X Fenty line are available for purchase through Amazon for a limited time; click here to see what's available.
When does Rihanna's Savage X Fenty fashion show launch on Amazon?
Audiences will be able to stream the fashion event on Friday, Sept. 20 on Amazon Prime Video. According to Amazon, more than 200 countries and territories will have access to the special. While the show is the ultimate draw for fans, viewers will also get to see behind the scenes footage that highlights how the production was put together.