Rihanna's 'Umbrella' Was Originally Written for Britney Spears After Infamous Incident
Britney Spears and her career have been under the microscope since the release of the documentary, Framing Britney Spears. The film spotlighted her rise to stardom from age 17 and the impact of fame on her life, including the negative moments.
It also reminded fans of her music and the era in which she reigned as a pop star. With that said, what happened with her and the umbrella prompted some musical inspiration for Rihanna's hit, "Umbrella."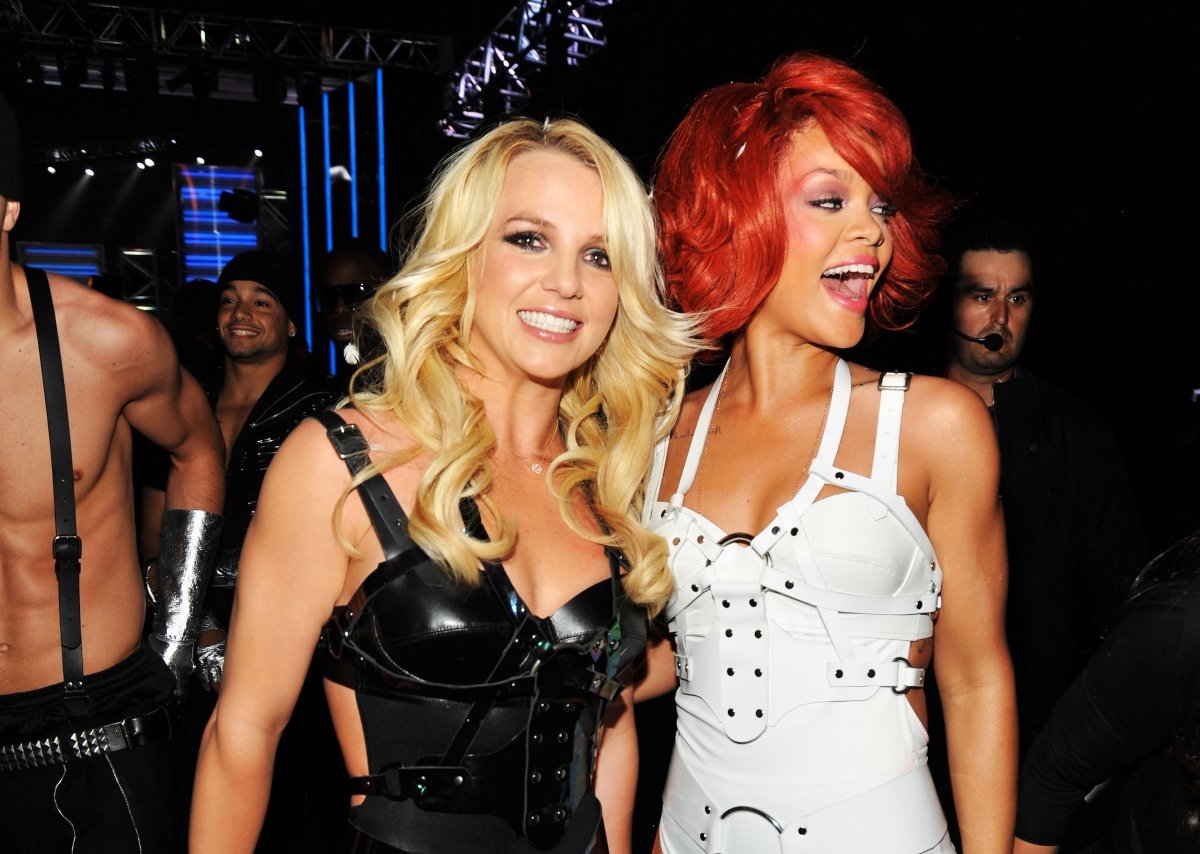 Britney Spears umbrella moment alarmed some, inspired others
What happened that fateful day in 2007 would wind up being connected to Britney Spears as "the umbrella incident" forever.
Paparazzo Daniel Ramos and some of his cohorts kept hounding her for photos and video footage. Spears was sitting in a car minding her business — days after she shaved her head — at a gas station when they first started snapping away.
After they followed Spears and her cousin to a Jiffy Lube, that's when she exited the car with the umbrella in her hands and thrashed Ramos' SUV. She yelled one good "F*ck you!" before taking off. The moment went viral, with some people cheering her on for standing up for herself and others mocking her and her state of mind.
A few months later, Spears apologized for the umbrella situation. But in the years since, she has been shown more compassion.
RELATED: How Much Money Britney Spears' Dad, Jamie Spears, Was Making From Her Conservatorship
Britney Spears was offered 'Umbrella' song before Rihanna
Terius "The Dream" Nash was part of the team who wrote Spears' "Me Against the Music," a 2003 track that featured Madonna. That song took off and Nash — along with Kuk Harrell and Christopher "Tricky" Stewart — lined up future work for the pop singer.
But Nash hit a slump in his career. It just happened to line up with the timing of Spears' umbrella thrashing. He told Genius he'd lost his publishing deal and was under pressure when the creative spark for the "Umbrella" record hit. He said he originally wrote the song for Spears.
In an archived 2007 interview with the now-defunct Blender magazine, Nash said, "At first I was thinking about God. Like, God would say, 'I've got you under my umbrella. I'll protect you.'" As he and Stewart put the track together, the umbrella came to represent love as a protective shield.
He believed the song would help Spears launch herself back into the public eye with fresh music. "Britney was starting work on her new album, and her personal life was a little out of control," Nash told the outlet. "We thought, 'Let's save our friend; let's give her a record,'" he said.
Spears' camp passed on it, and Nash later learned she never heard the song. However, he and his team offered to the record to two other artists.
Rihanna snatched 'Umbrella' up after Mary J. Blige passed on it
Though Mary J. Blige learned about the record and considered it, she ultimately passed on "Umbrella" due to Grammy commitments and other things she had going on.
By then, Rihanna already fell in love with the tune and went hard at Nash to claim it. Jay-Z added his verse to the song and Rihanna made it her own, turning it into a megahit. Spears and Rihanna would later go on to record a remix for RiRi's "S&M."