Rihanna's Childhood Makes It Impossible for Her to Turn a Blind Eye on Injustice
Rihanna's time as a child has shaped her in a way that makes it impossible for her not to care about social justice.
Robyn Rihanna Fenty, better known simply as Rihanna, is a powerhouse. Not only has she garnered 33 Grammy nominations and 9 wins over the course of her musical career, but she's also the founder of luxury fashion brand Fenty, makeup brand Fenty Beauty, and is an active and recognized philanthropist with her own foundation.
Rihanna wasn't born into wealth and success, however, and had to work hard to get where she is. Now that she's at the top, she's not forgetting where she came from and uses her platform to speak out and stand up for others.
Rihanna experienced difficult times in Barbados
Rihanna was born and raised on the Caribbean island of Barbados and while her father, Ronald Fenty is originally from Barbados, her mother, Monica Braithwaite was an immigrant from Guyana. 
In a recent cover story for Vogue Britain, Rihanna went into detail about what life was like growing up the daughter of an immigrant on the island.
"The Guyanese are like the Mexicans of Barbados," she explained.  She went on to say that even though her mother was legally in the country, she experienced seeing people being dragged out of their homes in the middle of the night.
If this had happened to her, she would be a very different person today. "I can guarantee you that my life would have been a shambles," she said.
She made the connection between what many she saw many Guyanese people experienced in Barbados during her childhood, to what Latinos experience in the US today.
"That's why I really relate and empathize with Mexican people or Latino people, who are discriminated against in America," she said. 
Rihanna speaks out about racism, overt and subtle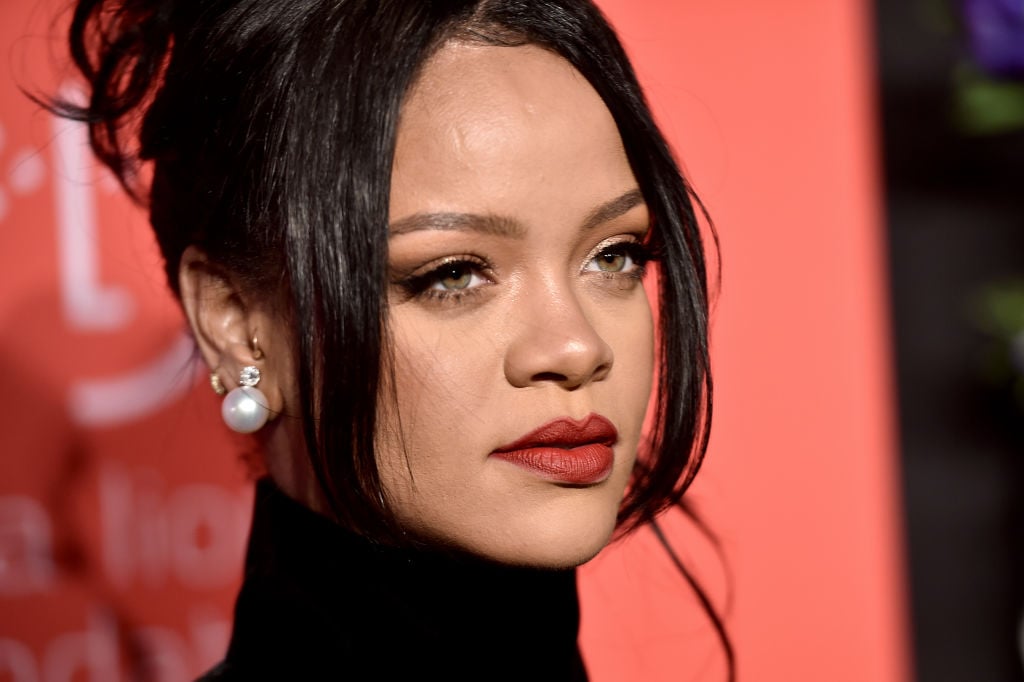 Rihanna not only discussed issues with immigration but with racism in general.  After living in Barbados, the US, and now the UK, Rihanna says that racism is alive everywhere, though she does say police brutality is "probably extremely severe in America."
She says racism is the same in the U.K. as it is anywhere else: "It's either blatant, which is becoming more and more of a norm, or it's underlying, where people don't even know they're being obvious about it. You know, it's just a subconscious layer that's embedded from their entire core."
She even commented about the shock of receiving questions like: "Oh my god, what made you think of making make-up for black girls?"
She expressed her disappointment with the fact that some of her business successes (like being the first black woman to head a luxury brand for LVMH and the aforementioned makeup line) are considered groundbreaking at this point in history.
Rihanna's philanthropic work
Rihanna founded the Clara Lionel Foundation in 2012 in honor of her maternal grandparents, Clara and Lionel Braithwaite. The foundation funds a variety of causes including education programs in Malawi, Barbados, and Senegal and emergency response programs in the Caribbean.
The foundation now also holds an annual star-studded charity event called the Diamond Ball, in New York City. As part of last year's awards ceremony, Rihanna said: "My grandmother taught me that it only takes one person, doing one thing, to help someone else. It doesn't matter if it's one dollar or a million. It's about the collective joining forces to make a difference."
It was due, in part, to the good work her foundation does that Rihanna won this year's NAACP's President's Award, an honor given "in recognition of special achievement and distinguished public service." She has won or been nominated for other awards with the organization in the past for her musical achievements, but this was the first for her philanthropic work.
In her moving acceptance speech, she echoed the lessons she learned from her grandmother: "We can only fix this world together. We can't do it divided. I cannot emphasize that enough. We can't let the desensitivity seep in."