Rihanna's Ex-Boyfriend Hassan Jameel Once Dated Her Celebrity Friend
When you work in the entertainment industry, it can be very difficult to keep your personal life out of the public eye. However, when it comes to music and fashion icon, Rihanna, she makes living a mysterious life look easy.
For the last few years, Rihanna has been dating Saudi businessman, Hassan Jameel. The two were able to keep out of the spotlight for the majority of their relationship. They have been spotted by the media on a few different occasions, but for the most part, they kept their romantic relationship to themselves.
Although Rihanna has done an outstanding job at keeping her personal life private, the media was still able to find out that she and Jameel recently split up. Not only did we learn that the two had called it quits, but fans had also learned that Rihanna's ex used to be romantically linked to one of her really good friends.
When did Rihanna and Hassan Jameel start dating?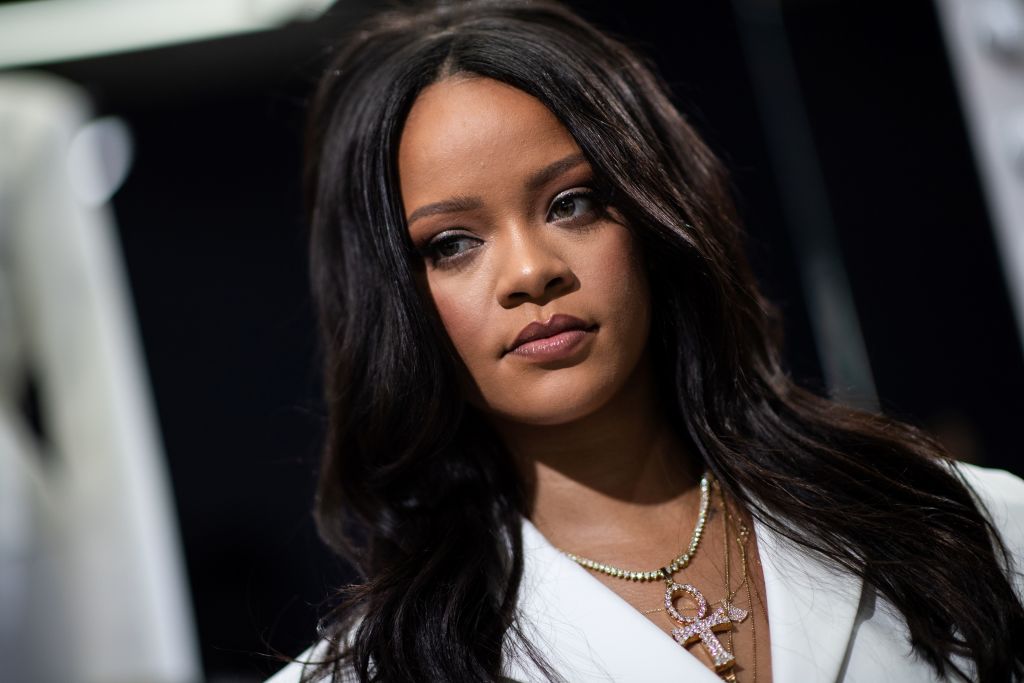 It's unclear when and where Rihanna and Jameel met. However, in late 2016, the paparazzi spotted Rihanna with a dark-haired man in London that many believe is Jameel.
It was several months later when they were spotted out again together, but many believe that they first started dating in late 2016 or early 2017. In the summer of 2017, the couple unintentionally announced that they were officially dating when they were caught engaged in some heavy PDA while vacationing in Spain.
After that, the media started to spot the couple together on a more frequent basis. By February of 2019, Jameel and Rihanna had been together long enough that they seemed like they were finally getting comfortable with being photographed together in public. Rihanna had even admitted that she was in love with Jameel.
And on February 21, 2019, the secretive couple looked like they were having the time of time lives as they celebrated Rihanna's 31st birthday at a L.A. Lakers game.
 Rihanna and Jameel seemed to be extremely happy together. Many fans were even expecting the couple to announce their engagement soon.
However, it was recently reported by multiple media outlets that Rihanna and her billionaire boyfriend have decided to part ways after being in a relationship for almost three years. Just like the majority of their relationship, they are keeping the reason for their breakup a heavily-guarded secret.
Did Rihanna's relationship with Hassan Jameel cause her to lose a close friend?
Not only is Rihanna an iconic singer, but she is also a fashion designer who has created her very own, and very popular luxury fashion line. Because of her connection to the fashion world, she has made several friends who also work in the fashion industry.
One of the friends that she quickly created a close relationship with was supermodel, Naomi Campbell. Rihanna and Campbell were spotted out in public together often and many considered the two to be really close.
However, because Campbell used to date Jameel, there were several reports that stated that Campbell was furious with Rihanna when she found out that Rihanna was dating her ex-boyfriend. According to Hollywood Life, a source close to Campbell said that the famous model was not happy when photos of Rihanna and Jameel first started to surface.
"Naomi has known about Rihanna dating Jameel for a while and she is furious about them being together," the source had said. "On a superficial level, Naomi feels she is hotter and more successful than Rihanna, so it's frustrating to see the photos circulating online."
Was Naomi Campbell really upset with Rihanna?
Shortly after the rumors started to swirl about Rihanna and Campbell's alleged feud, Campbell had appeared on the Andy Cohen Show to clear the air.
Cohen asked Campbell if she and Rihanna had any beef with each other. Campbell then calmly replied: "I don't have any beef, especially with black women that I think are powerful. We're out there doing the same thing, and doing the same struggle."