A YouTube Thumbnail Landed Rina Sawayama Her 'John Wick' Role
Rina Sawayama has been making waves in the pop genre since her debut in 2013. The singer has collaborated with major artists like Elton John, Lady Gaga, and Charli XCX. Sawayama has now turned her eye toward the acting world with a new role in the latest John Wick flick. Interestingly, a YouTube thumbnail was responsible for the singer getting her role in the franchise.
A glimpse at Rina Sawayama's impressive career
Sawayama began her music career in 2013 by releasing her single "Sleeping in Waking." Later that year, she released "Terror on Halloween" under the mononym Riina. Sawayama continued to make music, and in 2017, she released her single "Cyber Stockholm Syndrome."
That same year she released her debut EP Rina as an unsigned artist. In 2018, she released "Cherry," which explored her sexual identity. She then embarked on her Ordinary Superstar Tour across the US, UK, and Canada.
In 2019, she went on tour with Charli XCX as a supporting act across the UK. In 2020, Sawayama signed to Dirty Hit records and released "STFU!" and "Comme des Garçons (Like the Boys)." The singer's debut album Sawayama was released in 2020 to critical acclaim.
That year she covered "Dance in The Dark" by Lady Gaga, replacing the song's Europop sound with nu-metal-influenced electropop. In 2021, Sawayama and Elton John performed a duet for her song "Chosen Family."
Lady Gaga then featured Sawayama's remix version of "Free Woman" on her third remix album, Dawn of Chromatica. The British singer was featured on Charli XCX's single "Beg for You" in January 2022 and released her second studio album Hold the Girl in late 2022, featuring tracks like "Hold the Girl" and "This Hell."
Rina Sawayama landed her 'John Wick' role from a YouTube thumbnail
Sawayama made her feature film acting debut in Lionsgate's John Wick: Chapter 4 alongside Keanu Reeves. When asked about the singer's involvement in the movie, director Chad Stahelski told Deadline in 2021, "I'm so glad to have Rina on board to make her feature film debut in John Wick: Chapter 4. She's an incredible talent who'll bring so much to the film."
Stahelski recently dived into Sawayama's role in the movie, gushing about her work ethic and narrating how she became involved. In a video interview with Fandango, Stahelski said they didn't know about Sawayama before her casting.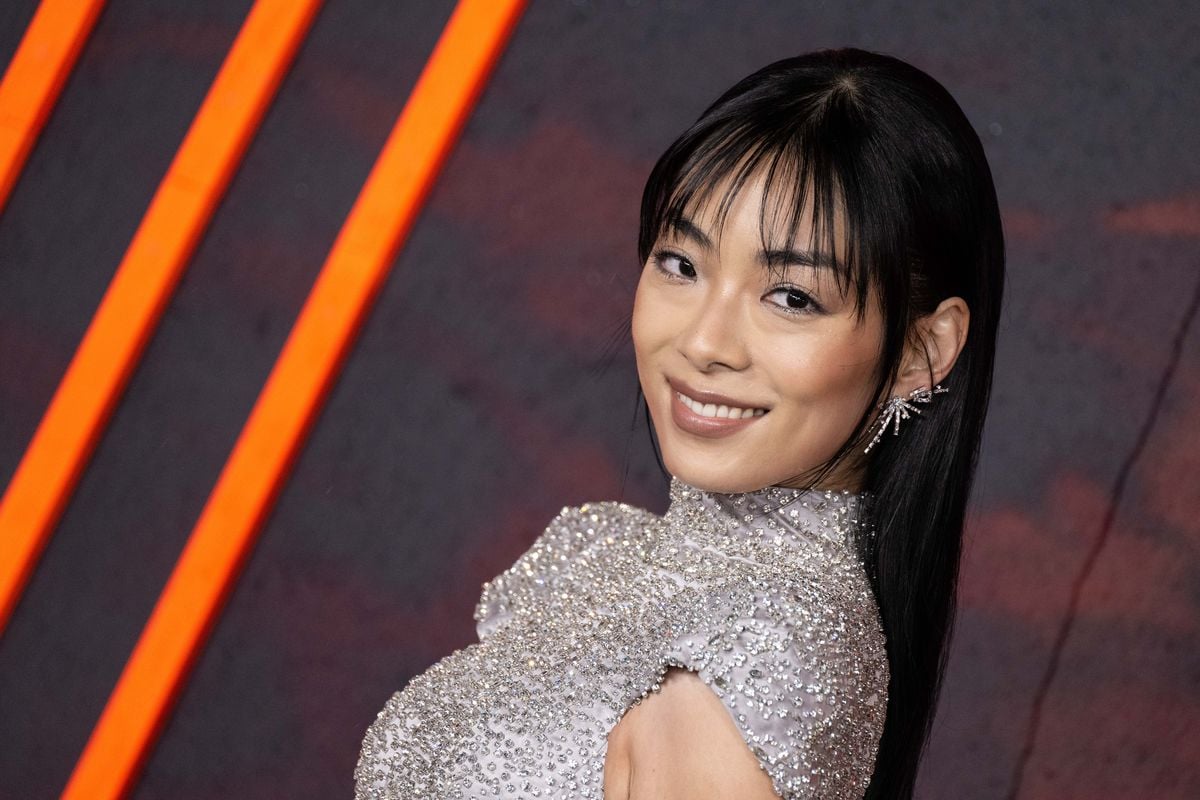 "I was on the internet, and I saw on YouTube on the side, and it was Rina in this orange wig." The director said the wig on the thumbnail pulled him in, and he thought it was "an interesting look for the character Akira."
Stahelski clicked on the video and "went down the rabbit hole." The role of Akira required someone who could do choreography, and the John Wick director thought Sawayama was perfect for the part because she "can dance (so) she must be good at fights." Stahelski said Sawayama was more than happy to join the cast and showed up every day ready to work.
Other new characters in 'John Wick: Chapter 4'
John Wick: Chapter 4 follows the title character as he finds a way to put an end to the High Table to finally earn his freedom. The new additions include Bill Skarsgård, who stars as a member of the High Table who sees John Wick as a threat to his position.
Scott Adams plays Killa, while Clancy Brown appears as The Harbinger. Shamier Anderson joins the cast as The Tracker, while Hiroyuki Sanada plays another of Wick's old friends. Natalie Tena plays Wick's adoptive sister Katia while George Georgiou replaces Said Taghmaoui as The Elder.