Ringo Starr and Paul McCartney FaceTime More Often Than You Think
Paul McCartney and Ringo Starr are the only Beatles left on Earth. That's a scary thought. They're not getting any younger either. Ringo is 81, while Paul is 79. Paul and Ringo might not have had a relationship like Paul had with John Lennon and George Harrison, but they were best mates, being Beatles together. They had their ups and downs.
Now that Paul and Ringo are the only Beatles left, all the bad times have faded, and all the good times are frequently remembered. They are the only two people in the world who know what it feels like to be a Beatle. Since George died in 2001, they've gotten close and kept in touch.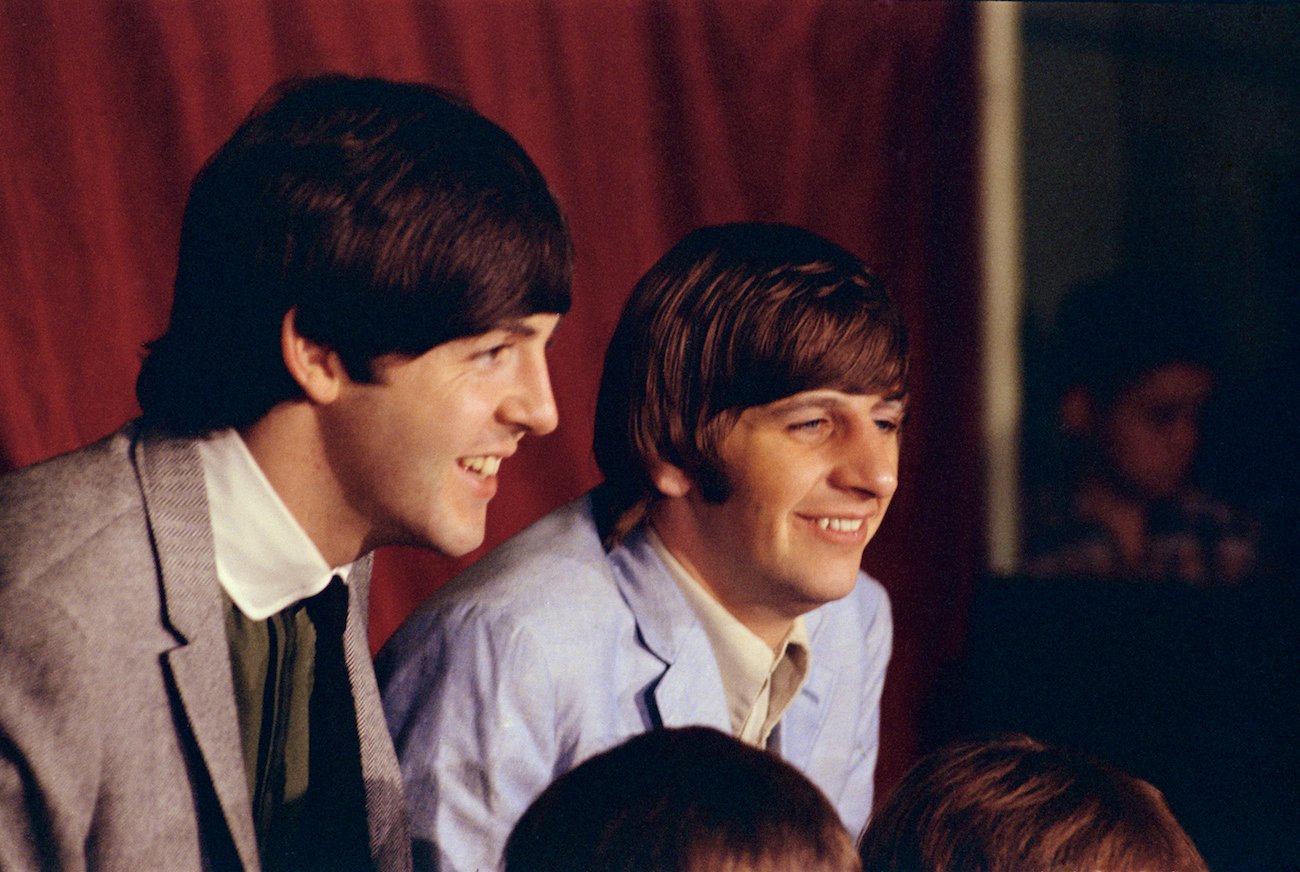 Paul McCartney and Ringo Starr don't always get to see each other in person
Paul and Ringo have their own successful solo careers. Paul has been touring with the same band for almost 20 years, while Ringo tours with an ever-changing All-Star band. However hard it is to see each other in person, the pair always try to make time for one another.
In early 2021, Ringo talked about how often he gets to see Paul (per Express). "We don't hang out with each other a lot. But if we're in the same country, and if we're in the same town we always have dinner, and we say hi or he comes over here or I go over to his house," he said.
While Paul and Ringo have tried to see each other in person as much as possible, they sometimes get to see each other at events and gigs as well. When they can't meet up for dinner, they'll at least extend each other the invitation to come jam in concert. The pair played London's O2 Arena in 2018 to surprised fans and have jumped on stage with one another frequently over the years.
Ringo Starr and Paul McCartney FaceTime regularly
Even if Paul and Ringo can't make it to family dinner or live jam sessions around the world, they do make time for each other every day. Ringo recently talked about how often he sees Paul on Jimmy Kimmel Live. Jimmy Kimmel had heard that Ringo told Rick Ruben that he FaceTimes with Paul regularly.
"I was just in England and we actually saw each other physically," Ringo explained. Ringo and his wife Barbara Bach went out to dinner with Paul and his wife, Nancy Shevell, as well as George Harrison's widow, Olivia Harrison.
Kimmel asked Ringo if people lose their minds when they walk in. The ex-Beatle said no. Because of their face masks, people didn't recognize them. "With the mask on, I can go anywhere," Ringo said.
Paul McCartney and Ringo Starr often collaborated after The Beatles ended
Paul and Ringo also catch up in the studio when they aren't FaceTiming, meeting for dinner, or playing live together. Since The Beatles broke up, Ringo and Paul have had numerous collaborations.
Paul invited Ringo to come help with drums on his song "Average Person" off of his 1983 album Pipes of Peace, "Not Such a Bad Boy," off of 1984's Give My Regards to Broad Street, and "Beautiful Night" off of 1997's Flaming Pie. In fact, Ringo worked on the drums for much of Give My Regards to Broad Street and appeared in the film version.
Meanwhile, Ringo has also invited Paul to appear on some of his songs, including "Walk With You," off of 2010's Y Not and "You're Sixteen," and "Six O'Clock," off of 1973's Ringo. Paul and Ringo, along with George, also laid down new Beatle material "Free as a Bird" (1994) and "Real Love" (1995).
So it seems as if the two ex-Beatles can't stop working with each other, which we absolutely love. They trust each other so much and love their musical skills. They wouldn't have anyone else appear on their album. Wonder what those FaceTime sessions are like, though.