Ringo Starr's Race to Make Sure 'Back Off Boogaloo' Didn't Turn Into 'Mack the Knife'
Though The Beatles had gone their separate ways, Ringo Starr seemed to be having a good time in the early '70s. For Beaucoup of Blues (1970), Ringo flew to Nashville and cut an album with session pros in three days. He had a blast, and the following year he notched his first hit single with "It Don't Come Easy."
Meanwhile, Ringo was keeping his film career alive. After appearing in the spaghetti western Blindman (1971), he directed a concert film documenting the meteoric rise of Marc Bolan and his band T. Rex (1972's Born to Boogie) for Apple's film division.
Bolan, who clocked 11 top-10 hits (including four No. 1s) in the U.K. between 1970-73, proved to be an inspiration for Ringo in several ways. While hanging out with the dynamic songwriter-performer, Ringo got the idea for "Back Off Boogaloo," his biggest U.K. hit. But Ringo nearly lost the idea before he could get it down on tape.
'Back Off Boogaloo' came to Ringo Starr in his sleep after a night with Marc Bolan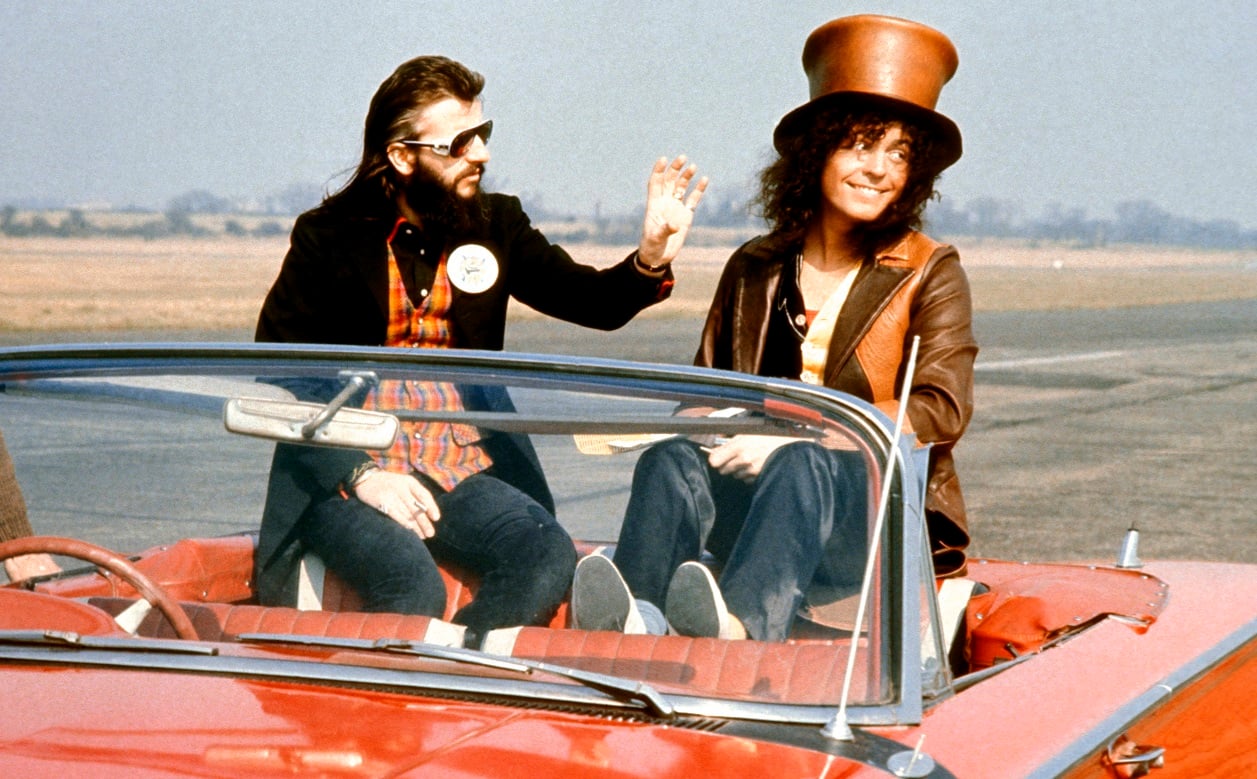 Ringo was really taken with Bolan in the days when T. Rex took England by storm. In a 1977 interview with Paste Magazine, Ringo called Bolan "the original little punk elf gypsy" and spoke of a memorable night they spent together.
"I'm sitting with him and all night he saying, 'Back off.' Or 'Oh man, it's a boogaloo!'" Ringo recalled. "So [that night] I went to bed and I woke up with this whole song in my head. It went [sings] 'Back off, Boogaloo. What you think you're gonna do.'"
Ringo had a great start to a song. However, he needed to record it before the song departed from his brain. Not being a guitar or piano player, he couldn't just pick up an instrument and jot down the chords he was playing. He needed to sing it onto a tape recorder.
Unfortunately for him, he kept finding unusable tape recorders in his house. "Every tape [recorder] I've got is broken," Ringo said. "The ones with batteries are run-down, the one you plug in has a fuse missing. I'm hopping around the house trying to keep this tune in my head."
Ringo said the song was turning into 'Mack the Knife' while he searched for a tape recorder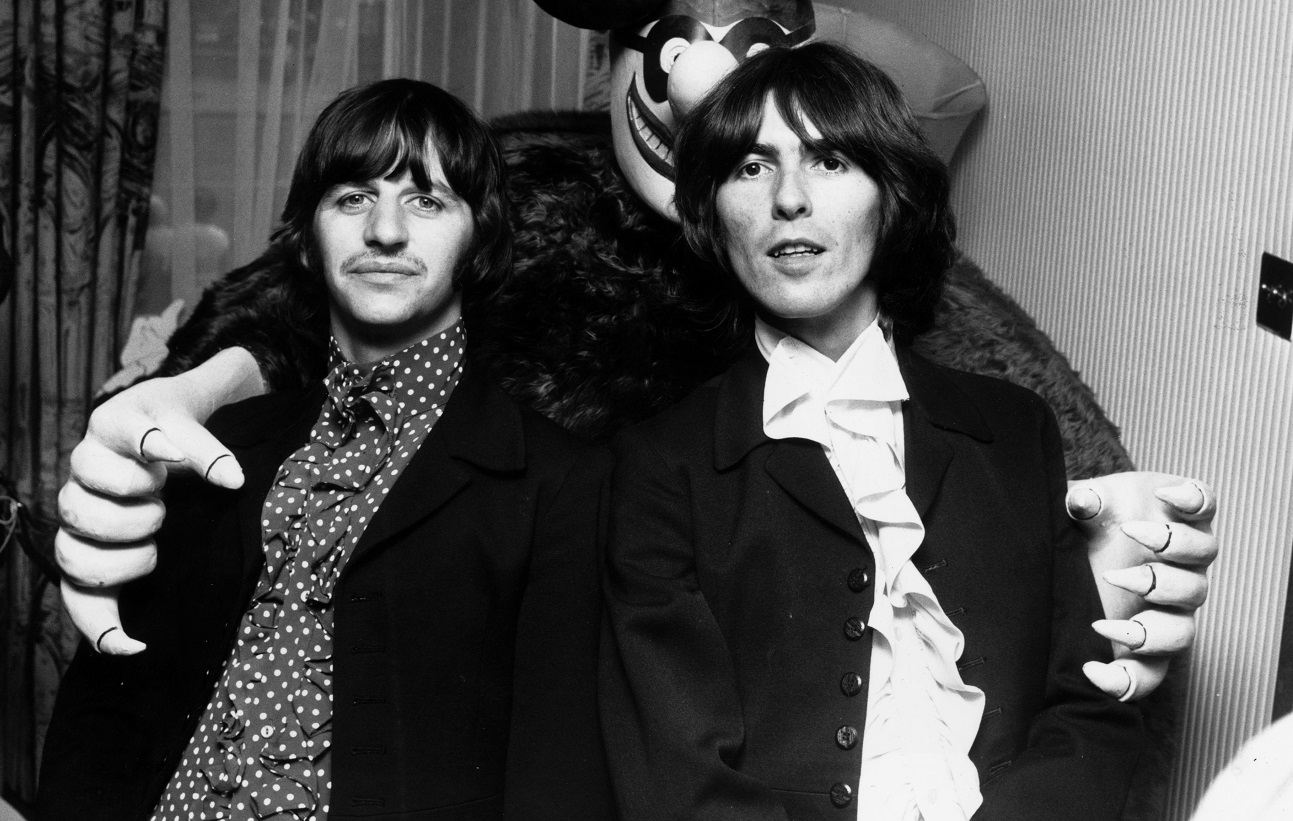 While Ringo scrambled around his house for a functioning machine, the song began to slip away from him. "As I'm going along, it's definitely turning into [the Bobby Darin hit] 'Mack the Knife,'" he told Paste. "And I'm going, 'No, no! It's [sings] Back off, boogaloo.'"
Finally, Ringo located a functioning machine and put his idea for "Back Off Boogaloo" on tape. "In 10 minutes I had that whole song," he said. Eventually, it came time to record the track, and Ringo asked for a hand from his old pal George Harrison.
Harrison produced and performed the wicked slide guitar part on "Back Off Boogaloo." As Ringo recalled, Harrison came up with the idea to open the track with drums. But he'd suggested bass drum; Ringo went with a snare part, and the song fell into place. "I still think it's one of the strongest tracks I ever did," Ringo told Paste. It's hard to argue with that.