'The Rise of Skywalker': Many 'Star Wars' Fans Still Unhappy with How the Movie Treated Finn
More than a year after its release, The Rise of Skywalker still comes in for a great deal of scrutiny, partly because of extreme dissatisfaction.
More than a year after its release, The Rise of Skywalker still comes in for a great deal of scrutiny, partly because of extreme dissatisfaction with how the character of Finn was handled in the end. Not only were fans unhappy, so was the actor who played him, John Boyega. 
It's hardly new for fans to go negative about a franchise. Star Wars in particular has been notorious in this arena, with fans often being labeled as toxic. However, it was unusual for one of the actors to publicly and profanely complain that his character was done wrong. 
What happened to Finn?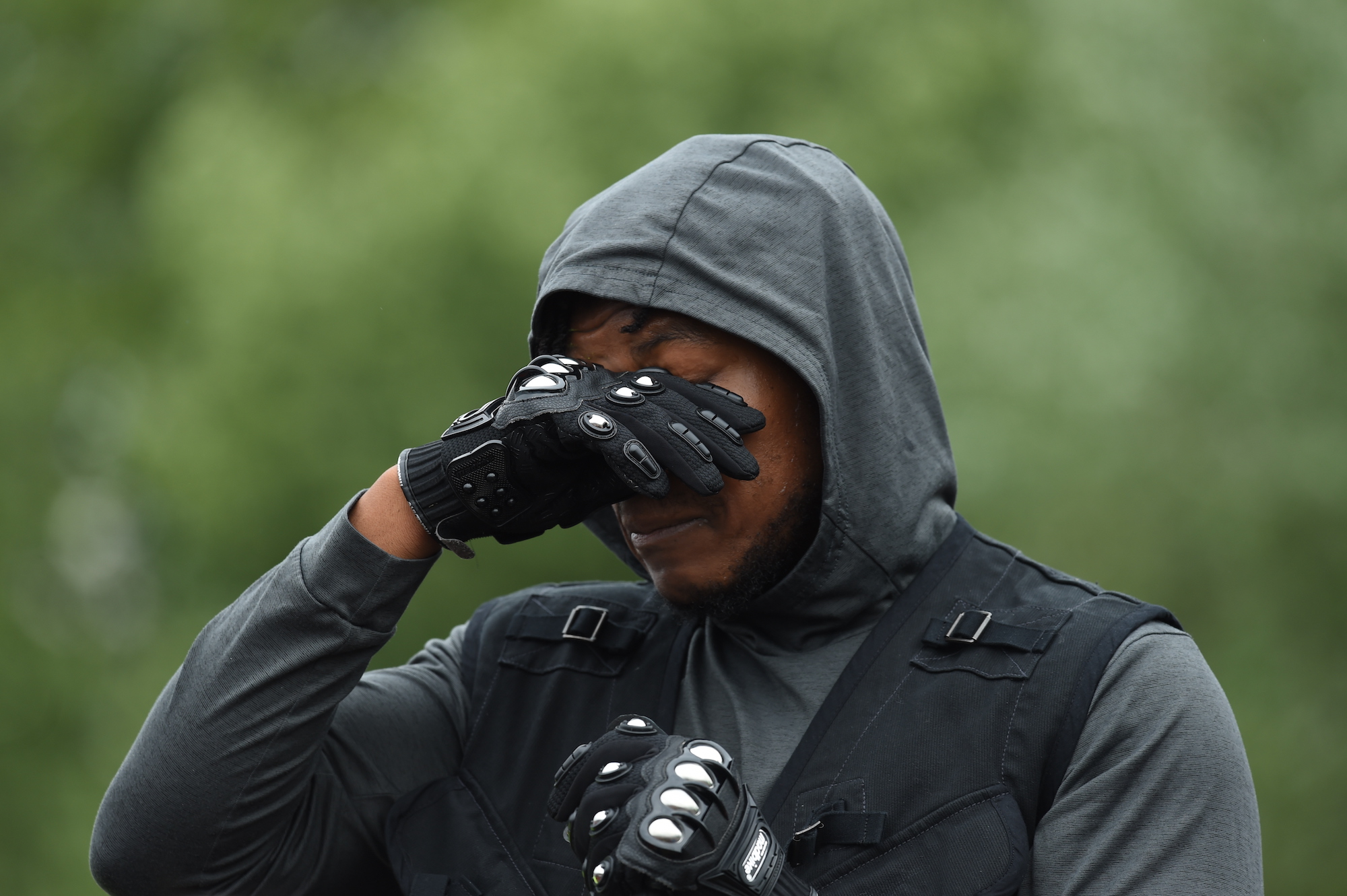 The character of Finn caused controversy right from the start of the sequel trilogy when a stormtrooper removed his helmet and was revealed to be a black man. Divorced of all context, the scene was enough to send some particularly strident voices into a tizzy.
It turned out that Finn was a stormtrooper stricken with a guilty conscience when he was ordered to murder innocents at the beginning of The Force Awakens. 
Finn's knowledge of the workings of the First Order become invaluable to the Resistance, with him forming fast friendships with both Jedi-in-waiting Rey (Daisy Ridley) and hotshot pilot Poe (Oscar Isaac). The next film in the series separated the trio, with The Last Jedi mostly pairing Finn with Rose Tico (Kelly Marie Tran), a resistance crew member.
Finn, recovering from his injuries in The Force Awakens, is desperate to help Rey, and he's so devoted to the cause that he very nearly sacrifices himself in what seems to be a no-win situation. 
The Rise of Skywalker finally reunited the core trio of Finn, Rey and Poe, but many people, including Boyega, complained the movie didn't seem to know what to do with any of them except Rey. Finn in particular seemed cast adrift with an undeveloped subplot regarding him being Force sensitive. As with so many things Star Wars, fans were divided on how Finn was treated. 
What do fans think of what happened to Finn?
A topic starter on Reddit was pleased with Finn's overall story, writing, "All I hear is that "Finn Deserved Better" every single day in this sub and I'm tired of it. I really love Finn's story. He left the First Order, helped take down Starkiller Base, killed Phasma, and lead the entire Galaxy against the First Order in a final confrontation. A character arc, people!"
Be that as it may, some fans still expressed disappointment. Another fan wrote, "What bothers me is that pretty much every time people say he deserved better it's because they think he should've been a Jedi. I do think Finn deserved better (only in TRoS). It has nothing to do with him not being a Jedi though. In fact, making him defect because "he had a feeling" and making it so the force made him leave rather than him leaving on his own makes his character worse."
A third fan tried to split the difference in opinions by saying "I think his arc is pretty good. He grew a ton as a character. I do take some issue with the promos for TFA making it look like he'd be a Jedi combined with the incomplete story of him displaying some force sensitivity in TRoS. Either make him a Jedi or don't, but he's still a strong, compelling character without the use of the force."
Why was John Boyega unhappy?
Of all the voices expressing disappointment about Finn, none was louder than Boyega himself, particularly in an interview he gave to GQ, where one of his most blistering quotes was this: 
"Like, you guys knew what to do with Daisy Ridley, you knew what to do with Adam Driver," he says. "You knew what to do with these other people, but when it came to Kelly Marie Tran, when it came to John Boyega, you know f—all. So what do you want me to say? What they want you to say is, 'I enjoyed being a part of it. It was a great experience…' Nah, nah, nah. I'll take that deal when it's a great experience."
Deadline and other outlets reported that Lucasfilm head Kathleen Kennedy sat down with Boyega after he made these remarks, and they had what he called "a really nice, transparent, honest conversation that is beneficial to both of us." 
Whether that means he'll come back to Star Wars seems doubtful, as the franchise seems to be concentrating on the small screen after the success of The Mandalorian, which many fans felt redeemed the franchise after the disappointment of The Rise of Skywalker.