'The Rise of Skywalker:' Which Actor Played Zorii Bliss?
This character helped Poe, Finn, and Rey on their journey to take down the First Order. Star Wars fans first met Zorii Bliss with the final movie of the Star Wars sequel trilogy, The Rise of Skywalker.
Who portrayed Poe Dameron's friend, Zorii Bliss? Here's what we know about the actor behind this Star Wars character.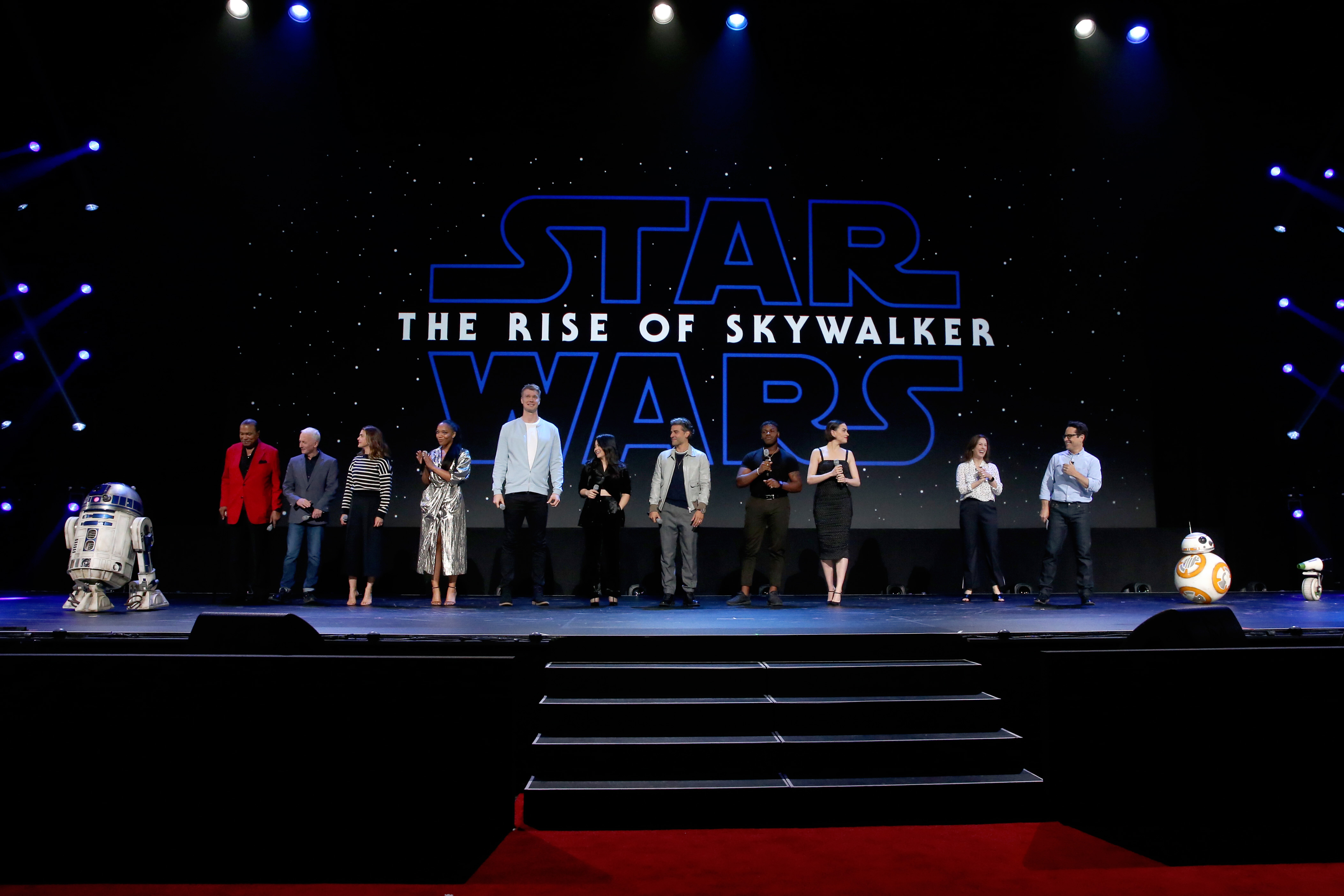 Which actor plays Zorii Bliss in 'Star Wars: The Rise of Skywalker'?
Poe Dameron didn't have a lot of luck on Kijimi. One lucky thing about this planet, though, was his old friend Zorii Bliss, who helps Rey, Finn, and Poe on their adventures during The Rise of Skywalker. This character, first introduced during the final movie of the sequel trilogy, is portrayed by actor Keri Russell.
"Zorii is really sexy and cool in her own way, but it's not the typical female way," Russell said during an interview with Refinery29. "Like, listen, I'm wearing heavy lipstick right now, too, but it's not the normal tropes we see from her. Other things are appealing about her: her strength and resourcefulness."
"To be hidden to and to see everyone, but no one can see me is my other dream because I'm sort of an introvert. It's my fantasy," the actor continued. "You can't see a single part of her. It's so alluring. When JJ pitched me what it was going to be, I was like… 'I want to do that.'"
'Star Wars: The Rise of Skywalker' introduced fans to a few characters
Zorii Bliss wasn't the only new character added to The Rise of Skywalker. There was the loveable droid D-O, who befriends BB-8. There's also the small, yet resourceful droidsmith, Babu Frik, who operates on C-3PO.
Among the wreckage of the Death Star, Rey, Finn, and Poe meet the former stormtrooper named Jannah. This character then joins the resistance, becoming a close friend of Finn and an asset in their attack against the First Order. This character is portrayed by Naomi Ackie.
Keri Russell appeared alongside Adam Driver for a Broadway production
Aside from the galaxy far, far away, Russell acted in several movies, including Mission: Impossible III, Dawn of the Planet of the Apes, and August Rush. Additionally, the actor appeared as Elizabeth Jennings in the series, The Americans.
This actor even made it big with live performances. A few months prior to the release of The Rise of Skywalker, this actor appeared alongside Adam Driver, who played Kylo Ren, for the Broadway revival of Burn This. Driver earned a Tony nomination for his performance.
Star Wars: The Rise of Skywalker is now available for streaming. To learn more about Disney+ and to subscribe, visit their website.