Rita Moreno's Romances With Marlon Brando and Elvis Presley Were So Different; Here's How
Rita Moreno is a legendary actress who's been romantically linked to legends herself, including Marlon Brando and Elvis Presley
Few actors have as long and storied of a career as Rita Moreno. The Puerto Rican legend has been a star on-screen and on stage for over 60 years, and is only one of two people who has achieved both EGOT and Triple Crown of Acting status. At nearly 90 years old, she's also lived long enough to watch the careers of American entertainment icons such as Marlon Brando and Elvis Presley—both of whom she was romantically involved with back in the day.
What is Rita Moreno known for?
Rita Moreno first began her film career in the early 1950s with small roles in movies like Singin' in the Rain and The King and I. Her breakout came in 1961 when she starred as Anita in the movie adaptation of the groundbreaking Broadway musical West Side Story. She won an Oscar for Best Supporting Actress for the role, making her the first Latina in history to do so.
After winning the Oscar, Moreno experienced what may be an early example of the "Oscar curse," where an actor experiences a dry spell in their career in the years following their win. In Moreno's case, it was because she turned down a lot of the stereotypical roles that were offered to her at the time.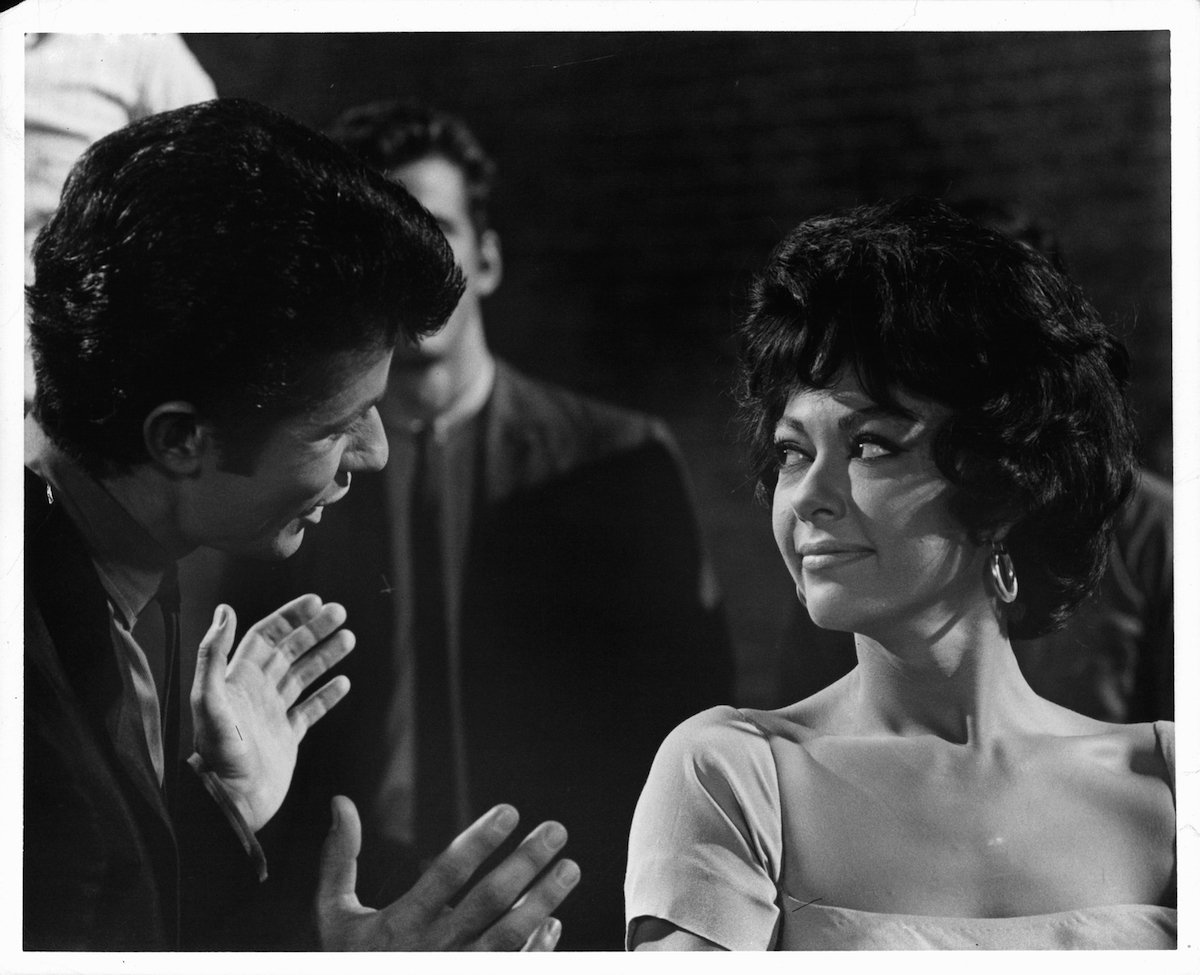 RELATED: It's About Time For The Rita Moreno Documentary, According to co-star Justina Machado
How did Rita Moreno and Marlon Brando meet?
Given that both Moreno and Marlon Brando were working actors during the Golden Age of Hollywood, it was only a matter of time before they would cross paths—and eventually, work together. She returned to film in 1968 to star in The Night of the Following Day opposite Brando.
In a sit-down with Wendy Williams in 2018, Moreno spilled about her experience working with Brando. Moreno and Brando maintained an on-again, off-again romantic relationship for eight years, all while Moreno was married to her husband. "[Brando] slayed me because he was the king of everything. Eeeeeeverything," she tells Williams bluntly. "He was the king of movies… He was really one of the most sexual men on earth."
With regard to her marriage, Moreno calls her time with Brando a "very tempestuous love affair." She loved Brando and wanted to marry him, but she acknowledges that he never had any intention of doing the same.
How did Rita Moreno and Elvis Presley meet?
Commitment was something that Marlon Brando struggled with. When Moreno found another woman's underwear, she was devastated beyond belief. But the next day, she got a phone from Colonel Parker, Elvis Presley's manager. Presley had seen Moreno in passing the day before at the Commissary at 20th Century Fox, a restaurant built on a set designed to resemble a French restaurant. Parker told Moreno that Presley "liked what he saw" and wanted to meet her, and when she remembered the underwear she found, the answer was a no-brainer.
How did the men react?
Despite it being decades before the advent of social media, word had spread quickly that Moreno was with Elvis Presley. When Brando found out, he was furious, even though he was the one who had been cheating. "That man threw chairs… It was wonderful," she says admiringly, evoking the passionate romantic tendencies of her character Lydia on One Day at a Time.
Who did Moreno prefer?
When Wendy Williams asks Moreno the question on everyone's minds—"Who was the better lover?"—Moreno likens Brando to a king and Presley to a two-year-old. "[Elvis] was really a sweet fellow," she says, but he was a "very shy, handsome boy."
In classic Rita Moreno fashion, she brushes off the fact that she had romances with the two legends as if it was nothing. "Elvis Presley and Marlon Brando? Come on! Amateur night!"