Rita Wilson Shares What Attracted Her to Tom Hanks
Rita Wilson and Tom Hanks are both successful Hollywood actors who have a large amount of hit movies on their resume. More recently, they have also been in the news often for being two of the most famous celebrities to have tested positive for the novel coronavirus (COVID-19).
Year after the year, the couple continues to show love and support for each other no matter what life throws at them. For onlookers everywhere, it's clear that they have one of the strongest marriages in Hollywood.
But what exactly started it all for Wilson and Hanks? Read on below to find out how Wilson and Hanks came to know each other and why Wilson became attracted to Hanks in the first place.
Rita Wilson and Tom Hanks first met in 1981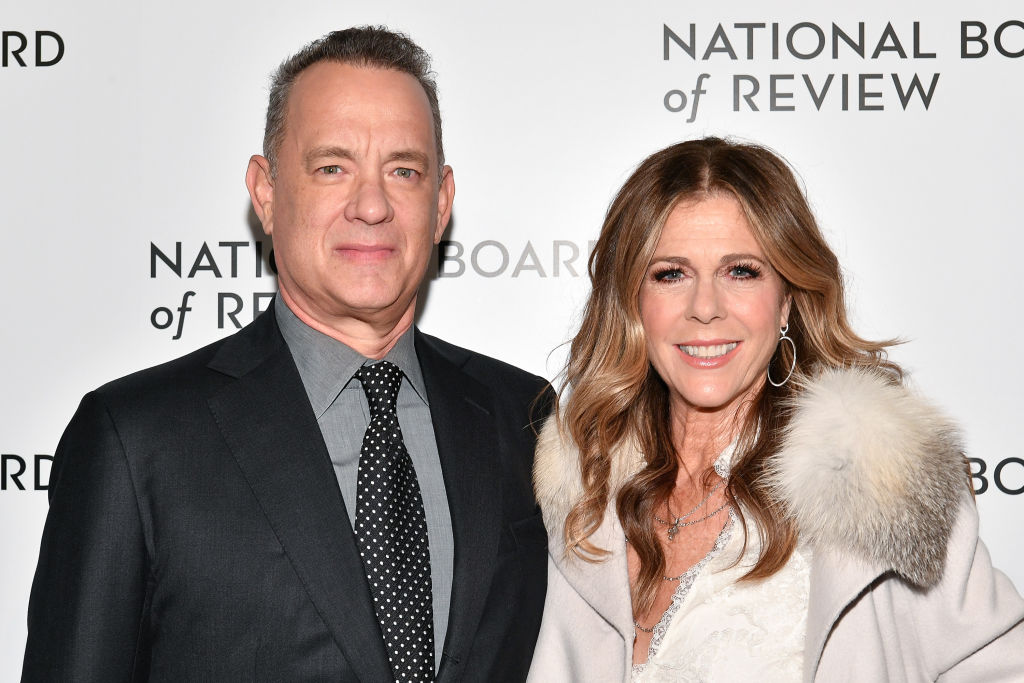 Wilson and Hanks met each other in 1981 on the set of his show Bosom Buddies. However, at the time, the two of them simply had a professional relationship, especially since Hanks was married to his ex-wife and college sweetheart: Samantha Lewes.
Wilson and Hanks ended up working together again in 1985 on the movie Volunteers. Hanks would later share that he and Wilson had an immediate attraction to one another, saying: "Rita and I just looked at each other and — kaboing — that was that. I asked Rita if it was the real thing for her, and it just couldn't be denied."
Hanks and Lewes would come to divorce in 1987.
Rita Wilson and Tom Hanks got married in 1988
A year after Hanks' divorce, he tied the knot with Wilson. While some people speculate that Hanks might have had an affair, neither Hanks nor Lewes has ever commented on the situation.
In any case, Hanks married Lewes at just 22 years old. The actor would also later reveal that their marriage mostly happened because of the birth of their son as well as Hanks' desire to not be lonely.
Upon marrying Hanks, Wilson became a stepmother to Hanks' children with Lewes: Colin (b. 1977) and Elizabeth (b. 1982). Wilson and Hanks have two kids together: Chet (b. 1990) and Truman (b. 1995).
Rita Wilson shared what made her attracted to Tom Hanks
Given Hanks' first marriage, it's clear that Wilson and Hanks' marriage got off to a rocky start. However, it seems that there was a lot of undeniable chemistry between the two.
On a visit to the Kelly Clarkson Show, Wilson shared that she was initially very attracted to Hanks' ability to tell stories. Being from a "very vocal" Greek family, Wilson did not mind that Hanks had a lively and talkative personality.
"First of all, I love a good storyteller, so anybody who could tell a good story, I'm down with that," she said. "He makes me laugh all the time. He's a great storyteller."
How Rita Wilson and Tom Hanks make their marriage work
Of course, Wilson and Hanks' relationship goes beyond bonding over stories. The couple has been together for over 30 years, which is a very long time in Hollywood. Hanks once shared that, even though they had instant chemistry, there was still a lot of effort required to keep their marriage healthy.
"The success of our relationship was a matter of timing, maturity, and our willingness to have an intimate connection," he said. "When I married Rita, I thought, 'This is going to require some change on my part.' I won't deny that providence was part of us finding each other, but our relationship isn't magic — the way it's shown in movies."
Additionally, Wilson and Hanks also show time and time again that they are each other's biggest supporters and are willing to make compromises for the sake of their marriage.