'Riverdale' 100th Episode Will See the Return of Ethel Muggs and 2 Other Long-Lost Characters
The 100th episode of 'Riverdale' will bring back a few long-gone faces, including Ethel Muggs. Here's a refresher on the characters.
Everyone's back in Riverdale for the 100th episode — even characters we haven't seen in a few seasons. The CW released promo photos from the milestone episode, which is coming up in mid-December. The images depicted a '50s-themed party at Pop's Chock'lit Shoppe where Riverdale residents dressed as their Archie Comics characters. In addition to main Riverdale faces like Archie Andrews, Betty Cooper, Veronica Lodge, and Jughead Jones, some long-lost supporting characters were present at the event, including Ethel Muggs.
[Spoiler alert: The following story contains spoilers for Riverdale Seasons 3 and 4.]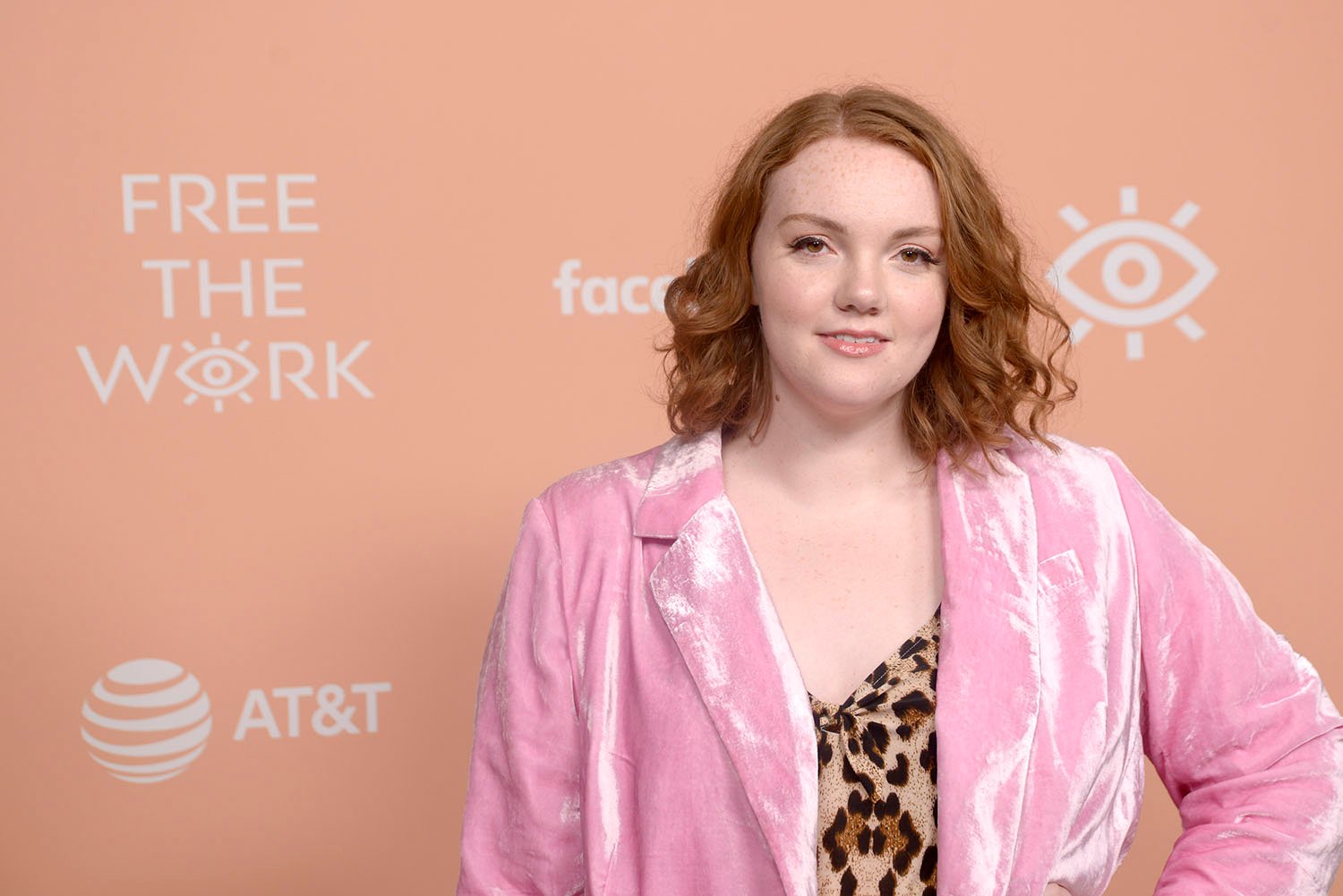 'Riverdale' 100th episode photos included former cast members
The photos, obtained by E! Online, seemed to showcase an alternate version of Riverdale set in the 1950s or a flashback to that time period. Everyone sported '50s-style outfits and hair, while Pop's was decked out with racks of classic Archie Comics books. In addition to the '50s party, other photos showed the characters wearing modern clothing, which means the upcoming episode will likely take place in multiple timelines.
Seeing Archie (KJ Apa) in his classic "R" sweater vest or Jughead (Cole Sprouse) in his signature crown was likely a major treat for fans of the comics and the CW series. However, some eagle-eyed viewers couldn't help but focus instead on the long-lost faces hidden in the crowd.
Ethel Muggs (Shannon Purser) and Dilton Doiley (Major Curda) posed beside each other in a booth for the '50s group shot. Meanwhile, Hal Cooper (Lochlyn Munro) stood off to the side in a modern photo at Pop's. Two out of three characters died earlier in Riverdale, so how could they possibly return?
It's all part of Riverdale's five-episode event, set in an alternate version of the town called Rivervale. The timeline changes have gotten a little confusing for fans, but everything should (hopefully) make sense by the end of the Riverdale 100th episode. In the meantime, here's a refresher on Ethel, Hal, and Dilton.
Ethel Muggs was a Riverdale High School student
Ethel started as a recurring character on Riverdale. In season 1, she teamed up with Betty (Lili Reinhart) and Veronica (Camila Mendes) to get revenge on a school bully. As the seasons progressed, her relationship with her classmates became more complex. She became a suspect in Betty and Jughead's investigation into the Black Hood, and later, a suspect in the Gargoyle King investigation. However, Ethel eventually helped Betty free the patients at the dangerous Sisters of Quiet Mercy facility.
Ethel became a rare sight by the end of Riverdale Season 3. She appeared once in season 4 to answer Betty and Jughead's questions about the Blue Velvet Video store during the auteur investigation.
Hal Cooper was Riverdale's infamous Black Hood killer
Betty's father, Hal, didn't play too big of a role early in the series. However, when a serial killer named the Black Hood began to terrorize Riverdale, Betty learned that Hal was the man behind the mask. Viewers learned that Hal had a very disturbing childhood in which his mother convinced him that sinners needed to be eliminated. So, as an adult, he took it upon himself to rid Riverdale of sinners.
Police arrested Hal for his crimes, but he escaped and continued his murder spree in season 3. Then, Betty learned that he worked with the Gargoyle King and Penelope Blossom (Nathalie Boltt) to wreak havoc on Riverdale. Penelope later killed Hal, stating that she no longer needed his services.
Although Hal died in season 3, Betty and other characters continued to mention him throughout the series. Most recently, his voice appeared in a season 6 episode.
Dilton Doiley was a young survivalist in Riverdale
Like Ethel, Dilton found himself wrapped up in the Black Hood and the Gargoyle King stories. The Riverdale High student was often known as a survivalist and a conspiracy theorist. When the Black Hood murders began, Dilton and other students formed the Red Circle — a group devoted to finding the killer.
Later, in season 3, Dilton became obsessed with Gryphons and Gargoyles, going so far as to sacrifice himself for the Gargoyle King. After he died, other Riverdale characters continued to reference him throughout season 3 and some of season 4.
What roles will Ethel, Hal, and Dilton play in season 6? Find out when the 100th episode of Riverdale premieres on Dec. 14 at 9 p.m. ET on The CW.