'Riverdale': A 'Forbidden Showmance' Is on the Way
The musical episode of 'Riverdale' is almost here. And showrunners are teasing fans with a "forbidden showmance."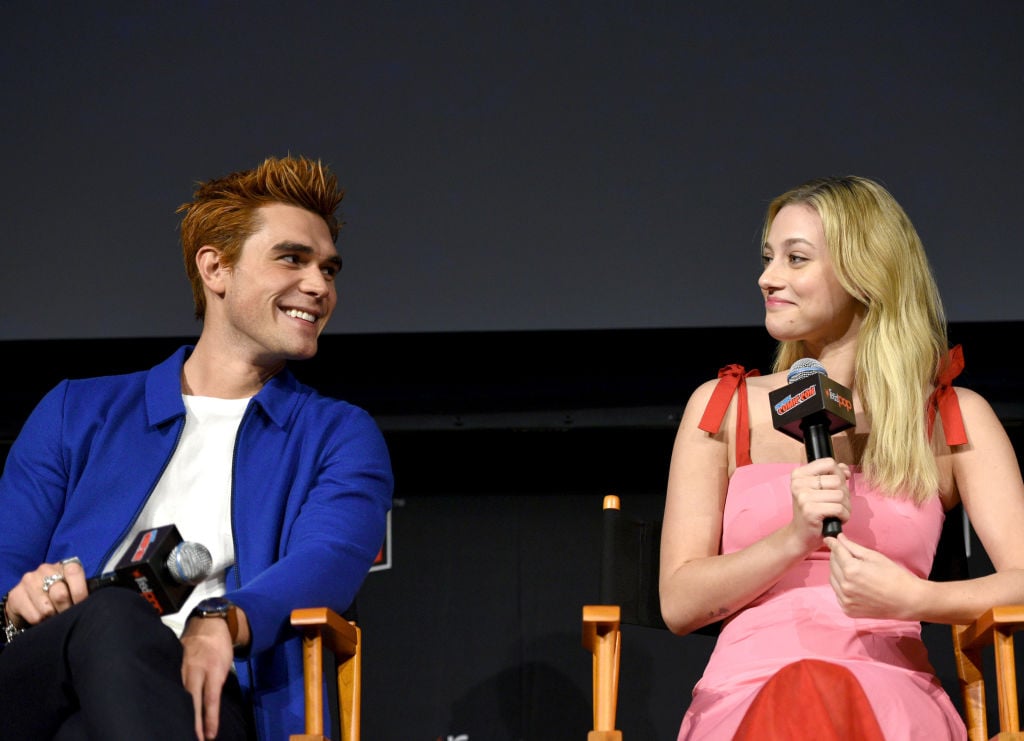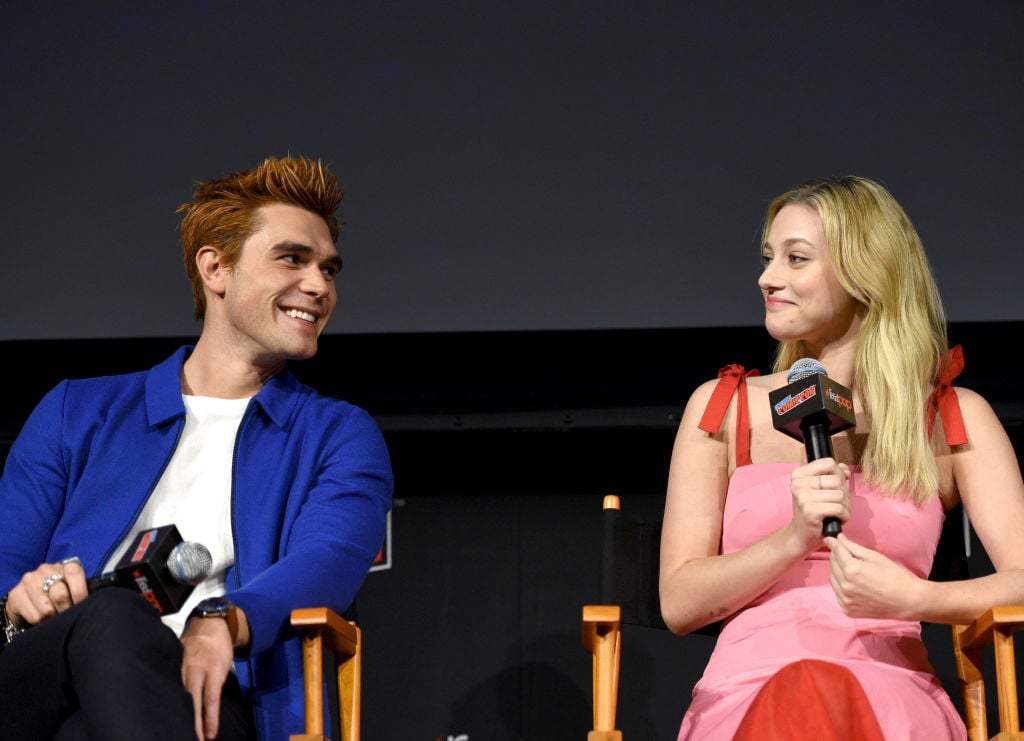 After a short hiatus, Riverdale returns to The CW on April 15 with its highly anticipated musical episode. And as usual, fans will be getting more than just a simple song and dance. Showrunners are teasing a "forbidden showmance" is on the way. 
[Spoiler alert: This article contains spoilers for Riverdale season 4, episode 16.]
A quick recap of where 'Riverdale' left off
Jughead's (Cole Sprouse) murder mystery was finally put to rest in "Chapter Seventy-Three: The Locked Room." As it turns out, Jughead really isn't dead, and his whole murder charade was just a scheme to expose the real Stonewall villain. 
When Betty (Lili Reinhart) and Jughead lock the Stonewall preppies in a room with Mr. Dupont (Malcolm Stewart), they uncover the mystery piece by piece. They call out  Mr. Dupont as the real mastermind behind Stonewall's bizarre history. For years, he manipulated students and teachers to commit murders in exchange for the multimillion-dollar Baxter Brothers writing contract. 
It turns out that Jughead's grandfather and Donna's grandmother were both victims of Mr. Dupont's plots. Donna was just playing along to avenge her grandmother by taking over the book contract. After Betty and Jughead expose his crimes, Mr. Dupont jumps out of the window.
Jughead finally leaves Stonewall and gets reinstated at Riverdale High, where the school is getting ready for their annual musical performance.
When does the 'Riverdale' musical episode air?
The musical episode,  "Chapter Seventy-Four: Wicked Little Town," was originally scheduled to air on April 8. But due to a change in schedule, the new episode was pushed back an extra week, and will now air April 15. 
And now, with Jughead's drama put to rest, the Riverdale students can go finally back to focusing on school stuff. After performing  Heathers: The Musical for their annual variety show last year, this time, the students are taking on Hedwig and the Angry Inch. But according to the CW synopsis of the episode, putting on the show they want won't be easy. 
"When Mr. Honey forbids him from performing a number from Hedwig and the Angry Inch, Kevin and our gang rally against their principal — by each performing a number from Hedwig, turning the variety show into a full-fledged musical that, as always, reflects our characters' inner lives and struggles," reads the episode's synopsis. "Amidst the drama, one forbidden 'showmance' begins to blossom."
What 'forbidden showmance' will we get?
In the sneak peek of the episode, the Riverdale crew is taking on songs from Hedwig and the Angry Inch. But aside from one scene of Veronica angrily throwing things off of her desk, there aren't many clues about the drama to come.
After pretending to hookup during Jughead's death scheme, is it possible that Betty and Archie now have feelings for each other? Is this the "forbidden showmance" the synopsis is teasing. Some fans think the two may end up hooking up for real.
"Based on what we've seen of the episode so far, I'm guessing something happens with Barchie (most likely initiated by Betty), making Veronica upset," a Reddit fan wrote. "Archie probably reassures V that it meant nothing, but deep down he feels something for Betty too, which could be why he looks more upset in the still whereas Veronica looks like she's calmed down. Archie's probably very confused about his feelings."
The Betty-Archie-Veronica triangle is very real in the Archie comic books the show is based on. But as fans know by now, Riverdale is pretty unpredictable. Literally anything could happen, so viewers will just have to wait and see how the drama unfolds.