'Riverdale' Actor Says She Was Depicted Negatively 'for No Reason'
There has been a lot of talk about Riverdale's problem with representation. That's because Vanessa Morgan previously spoke publicly about how the show has handled Black characters. Now Bernadette Beck is coming forward with her story.
Vanessa Morgan said Toni Topaz was used as a token
RELATED: Will Vanessa Morgan Leave 'Riverdale' for 'Batwoman'? Fans Are Open to Change
Vanessa Morgan spoke out publicly about the lack of proper diversity on Riverdale. She shared on Twitter why she was tired of the treatment of her character, Toni Topaz and other Black characters.
"Tired of how Black people are portrayed in media, tired of us being portrayed as thugs, dangerous, or angry scary people," Morgan wrote on Twitter. "Tired of us also being used as sidekick non-dimensional characters to our white leads. Or only used in the ads for diversity but not actually in the show."
She also defended Katy Keene's Ashleigh Murray when someone accused her of being a "diva." Morgan tweeted, "You don't know what the f*ck your [sic] talking about and don't talk about my friend like that," Morgan wrote. "Another thing I hate BLACK women being called DIVAS for sticking up for themselves. Maybe the show should write for her like the white characters."
She later revealed, "I'm the only black series regular but also paid the least."
'Riverdale' creator, Roberto Aguirre-Sacasa apologized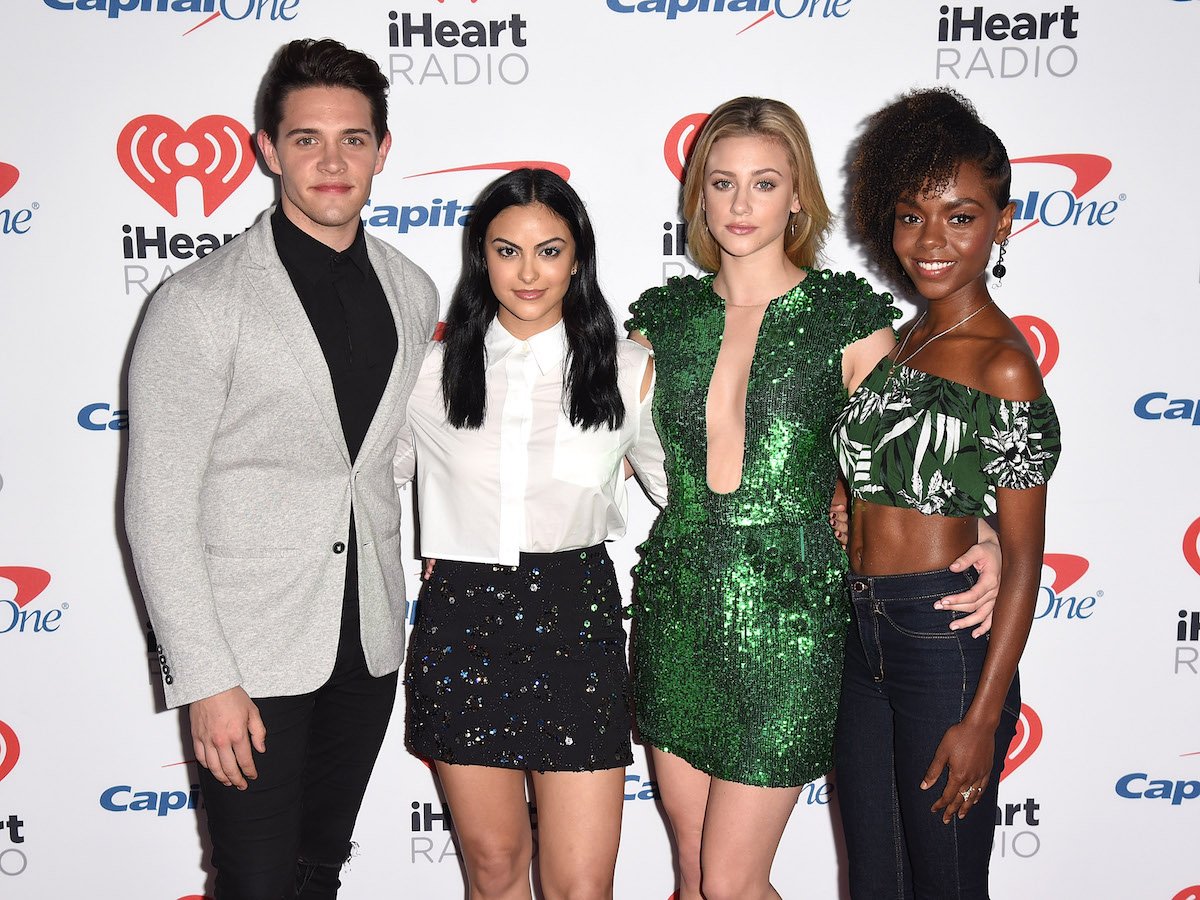 RELATED: 'Katy Keene': Why Was the 'Riverdale' Spinoff Canceled?
The show's creator reacted to Morgan's statement on Instagram. Roberto Aguirre-Sacasa promised to do better in the future.
"We hear Vanessa," read his post. "We love Vanessa. She's right. We're sorry and we make the same promise to you that we did to her. We will do better to honor her and the character she plays. As well as all of our actors and characters of color. Change is happening and will continue to happen. Riverdale will get bigger, not smaller. Riverdale will be part of the movement, not outside it. We know where the work must happen for us. In the writer's room."
Bernadette Beck says she was depicted negatively
RELATED: 'Riverdale' Season 5: Will Toni Topaz Finally Get the Backstory She Deserves?
Peaches 'N Cream entered the show in season 3. Her character doesn't have a much of story and she usually gives attitude to the main characters.
Beck said she was told her character should be "sassy," according to Elle. She said, "I get it, there's always a protagonist and antagonist, but I never had much of a story plot or enough character development to even be considered an antagonist."
She continued, "I was, for no reason, depicted in a very negative, unattractive light. And I'm not the first Black actress to show up on set, stand there, chew gum, and look sassy and mean. I feel like I was just there to fulfill a diversity quota. It's just to fulfill points."
The actor said she was also hired for bisexual representation. However, she said this was shown with her character being "down for a threesome" which is a trope.
It looks like Morgan has inspired more actors to talk about the show's problem. According to Beck's IMDb, Peaches 'N Cream will appear in Riverdale again in the premiere of season 5.