'Riverdale' Boss Confirms a 'Sabrina' Crossover Is 'More Possible' Than Ever
When Chilling Adventures of Sabrina was canceled by Netflix season 4, fans were disappointed they didn't get the Riverdale crossover they were waiting for. But there's still a chance fans will get to see the two worlds converge. According to Roberto Aguirre-Sacasa, the creator and showrunner of both series, Sabrina may show up in Riverdale soon.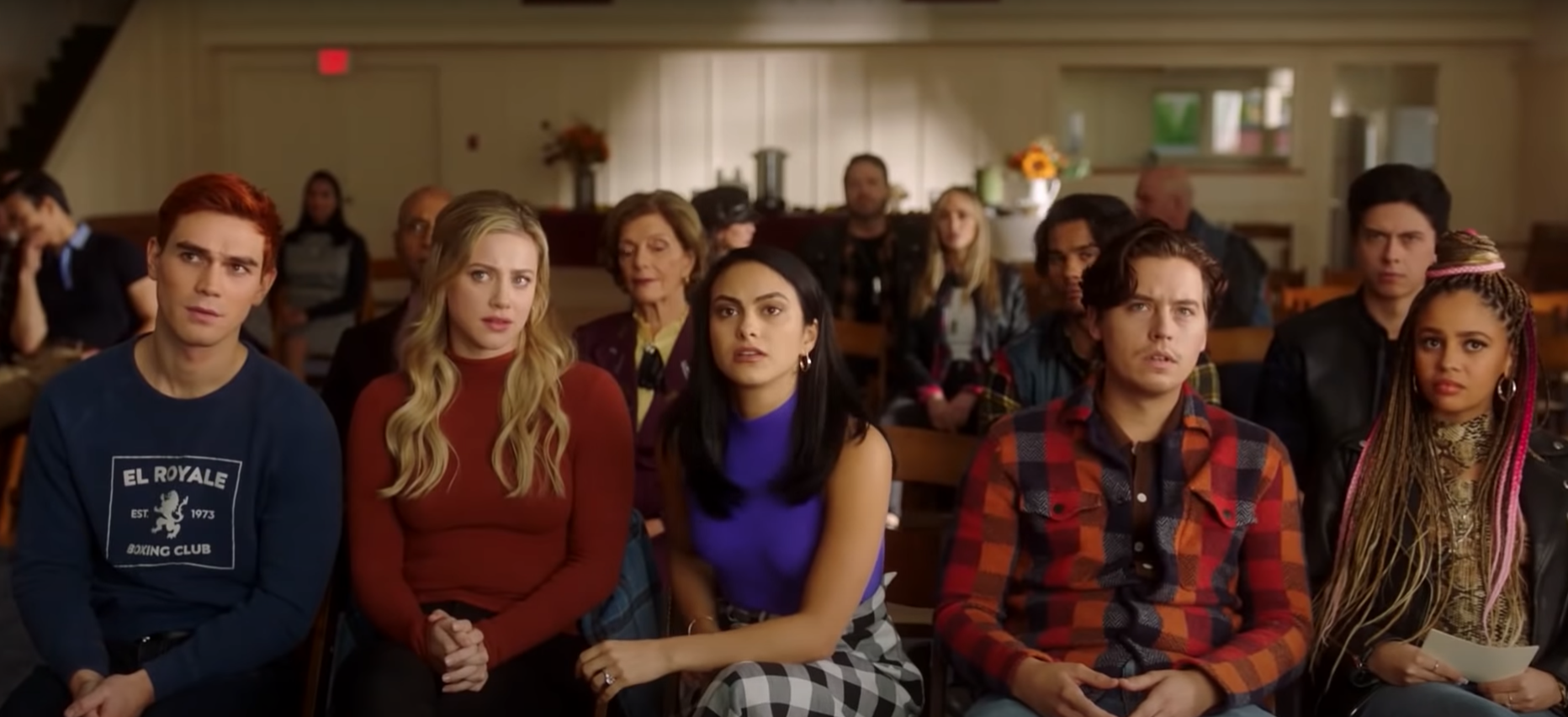 A 'Riverdale' crossover has been in the works for years
Aguirre-Sacasa based Riverdale and Chilling Adventures of Sabrina on the comic books he wrote for Archie Comics. Initially, Chilling Adventures of Sabrina was created as a companion show that would air alongside Riverdale on The CW. But the show was eventually picked up by Netflix, where it aired for four seasons.
RELATED: 'Chilling Adventures of Sabrina' Star Jaz Sinclair's Sweet Message to Co-Star Boyfriend Ross Lynch Is Utterly Adorable
In July 2020, in light of Netflix's cancellation of Chilling Adventures of Sabrina, Aguirre-Sacasa teased that he had mapped out a crossover. "Thank you for all the love, #sabrinanetflix fans," he tweeted. "Part Four is our best yet, and Part Five, 'Witch War,' would've been AMAZING."
'Chilling Adventures of Sabrina' star Kiernan Shipka is ready to appear on 'Riverdale'
In December 2020, just before the final season of Chilling Adventures of Sabrina premiered, its lead star, Kiernan Shipka suggested she was excited about the idea of a Riverdale crossover. "Honestly, I just think Riverdale could use a witch," she said, as reported by CBR.
"They're going through a ton of stuff, and they need some celestial whatever kind of vibes!" Shipka continued. "They need a bit of extra power. They need someone who knows reincarnation, necromancy, they need that in their world, and, I don't know, I just think it would be a fun world if the two collided at some point."
RELATED: 'Riverdale' Season 5 Will Bring Someone Back From the Dead, But Who?
The showrunner confirms a 'Sabrina' and 'Riverdale' crossover is a real possibility
Despite the cancellation of Chilling Adventures of Sabrina, Aguirre-Sacasa noted that the Greendale universe would continue to expand in his comic books. And in a recent interview, the showrunner confirmed he's still working on bringing the witchy world to Riverdale.
"I will tell you that we have [sic] had a lot of conversations about figuring out a way to bring characters from Katy Keene to Riverdale and from Sabrina to Riverdale," Aguirre-Sacasa told ET. So it's more possible than [sic] it's ever been, let me say that."
In November 2020, the writer shared a Riverdale season 5 teaser which featured a dead hand reaching out from a grave. "Nothing stays buried forever," he wrote in the caption.
Some fans think this points to something supernatural. And if it does, it could mean Sabrina's Spellman's witch world is converging on the town of Riverdale.
But of course, this is all speculation. So, fans will just have to wait and see how things pan out. New episodes of Riverdale air Wednesdays at 8 p.m. EST on The CW. All four seasons of Chilling Adventures of Sabrina are streaming on Netflix.