'Riverdale': Camila Mendes' Moving Cover Version of 'Circles' by Mac Miller
'Riverdale' star Camila Mendes recently showed off her vocal skills again, this time with a cover performance of 'Circles' on on Instagram.
The CW's teen mystery drama Riverdale has a clever way of integrating music into the narrative. Aside from their acting abilities, many of the cast members have remarkable singing talent. Camila Mendes, who plays Veronica Lodge on the show, recently showcased her vocal skills on Instagram.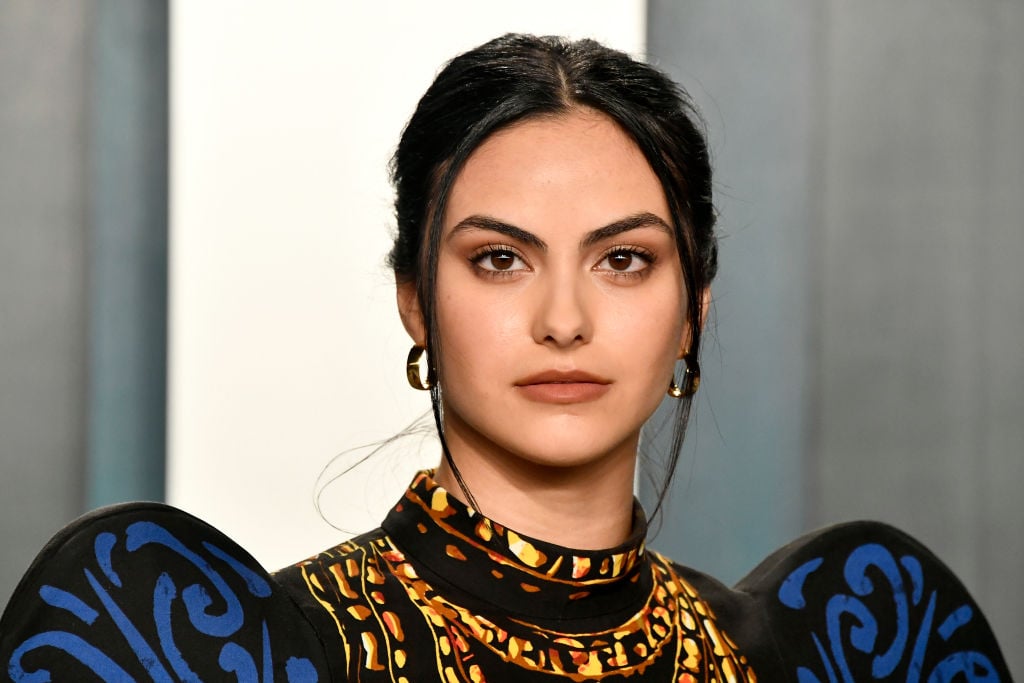 Camila Mendes sang an acoustic version of 'Circles' on Instagram
Mendes posted an Instagram video of herself singing "Circles" by Mac Miller. With her eyes closed, and accompanied by a guitarist in the background, Mendes crooned the entire first verse of the song, which goes like this:
This is what it looks like right before you fall
Stumblin' around, you been guessing your direction
Next step, you can't see at all
And I don't have a name, I don't have name, no
Who am I to blame? Who am I to blame though?
And I cannot be changed, I cannot be changed, no
Trust me I've tried
I just end up right at the start of the line
Drawing circles

"Circles," by Mac Miller
Although she only sang one part of the song, the star also added an image of the remaining lyrics. In her caption, she wrote, "'Circles' by Mac Miller. This is the first verse, but I included lyrics from the second because they eerily resonate with the emotional state of the world right now."
Mendes' friends and followers responded in adoration of her rendition of "Circles." Haley Lu Richardson, who starred in Five Feet Apart with Mendes' Riverdale co-star, Cole Sprouse, commented, "This [is] really pretty." The official Netflix Instagram account joined the conversation saying the video was "What I needed."
Mendes brings her unique flavor to cover songs on 'Riverdale'
Mendes continually wows the audience with both solos and group performances on Riverdale. As a soloist, the actress has commanded the stage with memorable musical moments, such as her cover of "Union of the Snake" by the British 80s sensation, Duran Duran. In the story, her character, Veronica, impulsively chose to sing that number as a way to diffuse tension between rival groups, including the Southside Serpents.
During Veronica's sacrament of Confirmation, she chose to team up with Josie of Josie and the Pussycats fame. The friends partnered for a duet of "Bittersweet Symphony," which was originally recorded by the English rock band, The Verve, in 1997. Mendes and her co-star, Ashleigh Murray, as Josie, put their unique spin on the classic hit.
One of Mendes' most unforgettable Riverdale group performances was when she and Murray collaborated with Madelaine Petsch for a cover of Elvis Presley's "Jailhouse Rock." Their characters, Veronica, Josie, and Cheryl, visited the local juvenile detention center and treated the boys to a one-of-a-kind song and dance act.
Viewers can look forward to more melodious magic from Mendes and her co-stars in the April 15 episode of Riverdale. The episode, titled "Chapter Seventy-Four: Wicked Little Town," will feature songs from the musical production, Hedwig and the Angry Inch. Riverdale airs on Wednesdays at 8 p.m. on The CW.